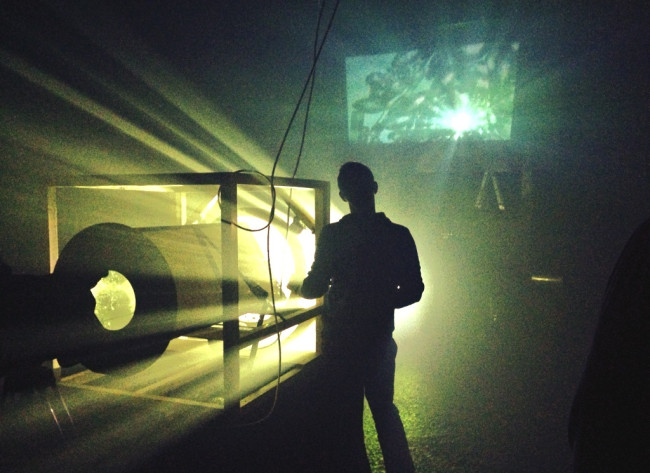 05 – 10 October 2013
Expanded cinema in its purest form, DIN 19643 was an immersive and isolating night of sonic and visual extremism drawing parallels between the noise and rhythm of industrial and digital cultures. Audiences were immersed in sensory assault featuring sculptural installation, experiments with stroboscopic light and uncompromising performances from The Haxan Cloak, HIVE and Adam Cooke.
An Abandon Normal Devices commission HIVE presents DIN19643 The Haxan Cloak (Live) Adam Cooke HIVE Plus Waxx Djs Sat 5 October 2013 Informed by the late 1970s therapeutic use of Isolation or Floatation Tanks, where it was hoped extreme sensory deprivation would lead to super-learning, meditative states and eventual enlightenment, DIN19643 blends live performance, visuals, sound art and sculpture and will culminate in a live performance by The Haxan Cloak (Tri Angle).
No Description
No Description
The event was commissioned by Abandon Normal Devices and programmed and produced by HIVE with support from Waxxx.