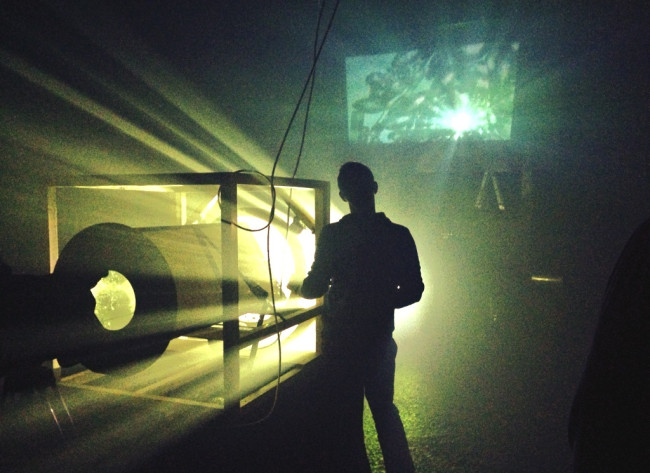 05 – 10 October 2013
Expanded cinema in its purest form, DIN 19643 was an immersive and isolating night of sonic and visual extremism drawing parallels between the noise and rhythm of industrial and digital cultures. Audiences were immersed in sensory assault featuring sculptural installation, experiments with stroboscopic light and uncompromising performances from The Haxan Cloak, HIVE and Adam Cooke.
The event was commissioned by Abandon Normal Devices and programmed and produced by HIVE with support from Waxxx.