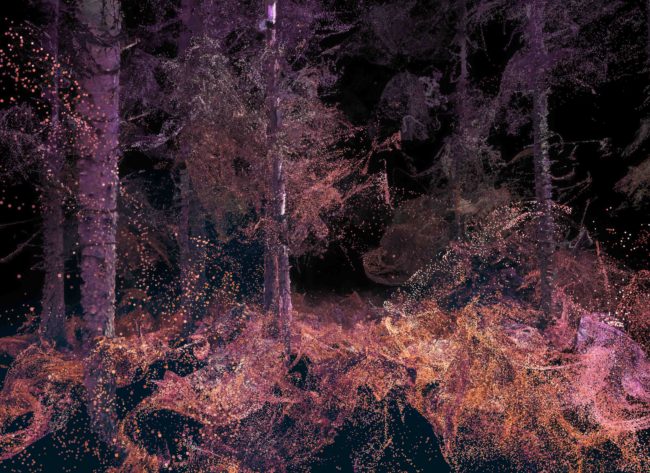 Past projects: In the Eyes of the Animal / Toronto Film Festival POP
In the Eyes of the Animal continues it's UK and international tour at Toronto Film Festival POP on 24 – 26 June 2016.
Ever wondered what it's like to be an animal in the forest? To flutter like a dragonfly or jump like a frog? Discover the world anew through this 360 degree cinematic experience, which immerses you in a vibrant world belonging to woodland creatures.
"Set in Grizedale Forest in the UK's Lake District, In the Eyes of the Animals takes visitors on a fascinating journey as they fly above the forest canopy, come face to face with hi-definition critters, and embody various animals as they traverse the landscape. The film and accompanying soundtrack allow visitors to experience the alternative reality of the animal world: a dragonfly, for example, experiences life more than 10 times faster than a human, and in 12 colour wavelengths. From the forest floor to the highest treetop, come and see the world through the eyes of the animals."
This new commission, which premiered at AND Festival 2015, is currently touring venues and festivals in the UK and internationally. See the full In the Eyes of the Animal Tour Dates here