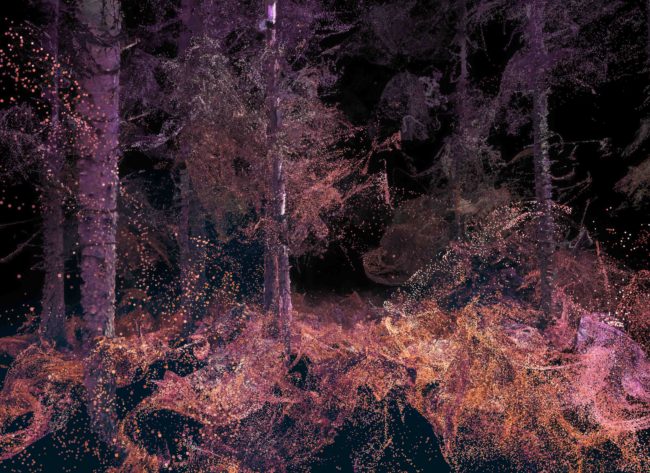 Past projects: In the Eyes of the Animal / Sónar +D Festival
In the Eyes of the Animal continues it's UK and international tour, stopping off at Sónar +D Festival in Barcelona on 16 – 18 June 2016.
Ever wondered what it's like to be an animal in the forest? To flutter like a dragonfly or jump like a frog? Discover the world anew through this 360 degree cinematic experience, which immerses you in a vibrant world belonging to woodland creatures.
This new commission, which premiered at AND Festival 2015, is enabling audiences to encounter the forest anew, through an immersive virtual reality experience. Told from the viewpoints of the inhabitants of the forest, this animated film is a speculative short story focusing on the life-cycle of three different species.
See the full list of In the Eyes of the Animal Tour Dates