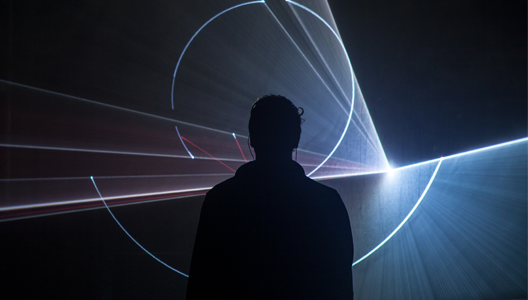 02 – 03 October 2013
For New Cinema Lab we welcome creative technologists Marshmallow Laser Feast (MLF) for an investigation into the technological possibilities of cinema space.
This two-day lab took the form of a closed residency, where MLF  experiment with networks, testing new possibilities for storytelling and audience interaction, mapping out a new future for 'a night at the movies'. It concluded with a public showcase on Thursday, 03 October, where audiences could listen, tested and question MLF'snew cinema prototypes.