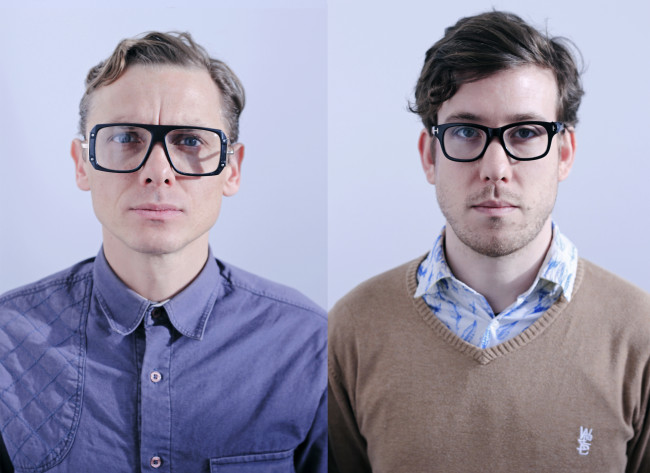 Hellicar & Lewis is the partnership between Pete Hellicar and Joel Gethin Lewis. Their work uses art, technology and design to create groundbreaking experiences that take people into the moment to impart lasting memories.
Lewis first studied Mathematics and Computer Science at Imperial, before completing an MA in Interaction Design at the Royal College of Art in 2003. Post-graduation he worked at Benetton's communication research centre, Fabrica, before returning to London where he worked as the interaction designer at United Visual Artists – collaborating and touring with the likes of Battles, U2 and Massive Attack, as well as creating installation works such as Monolith, Volume and Hereafter.
After discovering openFrameworks in 2007 through Chris O'Shea, Lewis co-founded Hellicar & Lewis in 2008 with Hellicar. The business was founded with the express aim of building a creative business around Open Source.
Hellicar toured the world, skating professionally, before co-founding Unabomber Skateboards in 1997. Here he produced boards and apparel featuring the work of, among others, Pete Fowler and Will Sweeney.
In 2001 Hellicar became the art director for Etnies Worldwide, where he was responsible for the rebranding of Etnies advertising, including all logos and apparel. In 2004 he returned to the UK, where continued art directing campaigns for Etnies and doing design consultancy for clients like Channel 4, Topshop and Orange.