AND FESTIVAL 2020 \\ POSTPONED
Sign up to e-news to hear news of rescheduled programming.
It is with great sadness that we postponed AND Festival 2020, which was due to take place 14th to 17th May.
We are extremely disappointed to have reached this decision but with the ongoing concerns about the spread of COVID-19/coronavirus and the impact this will have nationally and globally in the coming months, we believe that this is necessary to protect the wellbeing of our staff, artists, our festival community and the public.
Abandon Normal Devices is a unique context to present the many ambitious commissions and site-responsive experiences we produce, and due to the nature of the works created for AND Festival 2020 it is not possible to say at this time when we will be able to re-stage them. We'll be working hard in the coming months to find creative ways to work towards this, and will make announcements later in the year.
We are extremely grateful for all the support we have received from our funders Arts Council England, BFI, British Council and The Space, our partners Culture Liverpool, Wirral Council and Warrington Council and all the venues and programme partners and individuals we have been working with over the last year and beyond.
Thank you for your support and understanding. Please check back for updates on our upcoming activity. 
---
Abandon Normal Devices' festival of new cinema, digital culture and art, and the UK's only roaming digital festival, takes to the water for the 9th edition, exploring the global trade gateway of the Manchester Ship Canal and River Mersey.
AND Festival 2020 will transform waterways, ports and docklands into temporary autonomous creative zones, unfolding along the water's edge at sites in Merseyside and Cheshire (UK).
Opened in 1894, the 36mile long ship canal is an engineering wonder which has traversed the North's industrial heart for 125 years, chronicling our past, present and future industries. AND Festival 2020 will bring into focus global trade industries and infrastructures largely hidden from sight.
Navigating the flows of oil refineries, recycling plants, wind farms and agriculture from these ports to sites across the world, AND will enable prophetic reflections of global trade systems and raise radical perspectives to envisage shared liberatory futures. 
AND Festival 2020 will feature 4 days of unusual and unexpected experiences – immersive installations, augmented reality seascapes, virtual environments, floating experiments and immersive field trips – on boats, docks and ports. 
AND invites you to abandon your normal devices and submerge yourself in this industrial waterscape.
#AND20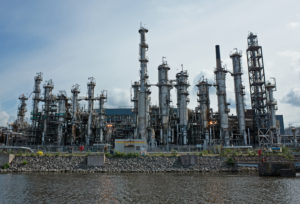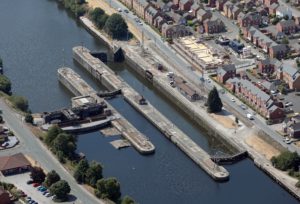 AND Festival 2020 is supported using public funding by Arts Council England, BFI, British Council, Creative Industries Fund Netherlands, Culture Liverpool, Culture Warrington, The Space and Wirral Council. Programme partners Canal & River Trust, Liverpool John Moores University, Merseytravel, RIBA, Somerset House Studios, Super Slow Way, The Daniel Adamson Preservation Society, University of Salford Art Collection and York Mediale. Additional support from ARUP, McCann and Ticket Quarter.
Images:
Stanlow Oil Refinery © ARG_Flickr flickr.com (cc-by-sa/2.0)
Manchester Ship Canal, Warrington. © Neil Mitchell:shutterstock.com
Event info:
Manchester Ship Canal & River Mersey (UK)
Useful links