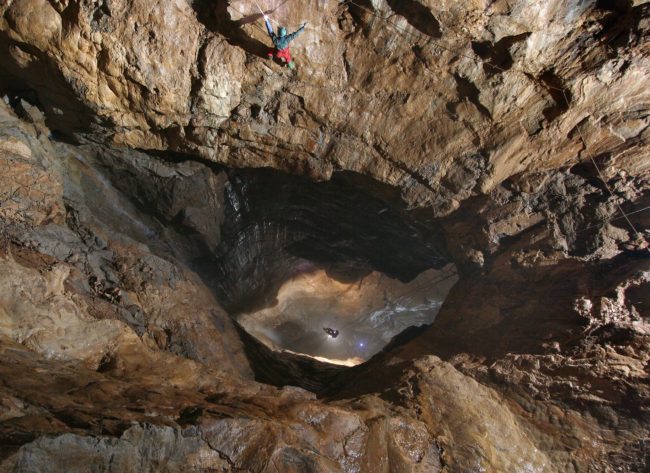 DATE AND LOCATION ANNOUNCEMENT
ABANDON NORMAL DEVICES FESTIVAL 2017
Festival of new cinema, digital culture and art.
Castleton, Peak District National Park (UK)
Thu 21 – Sun 24 September 2017
This biennial site specific festival of digital culture, art and film returns for its 8th edition this September
Abandon Normal Devices enters the void, shafts and veins of the peaks for a subterranean festival in September 2017 with 4 days of site specific installations, world premieres and performances.
The programme will reveal the earth's layers, from the drone's eye view to subterranean bunkers – it will be a prophetic, provocative and uncanny reflection on the verticality of the earth.
Going on a journey from inner and outer spaces, the festival will become a site for the symbolic and sub-conscious, a composing of artistic practices which invite us to reflect on groundlessness and deep time, artists will become archaeologists of the future unearthing rare sounds, simulated environments and technological ruins.
There will be a mix of free and ticketed events featuring 4 days of unusual and unexpected installations and an eclectic mix of events – all site specific to the natural environment of Castleton, Peak District National Park, which evidences the changes to the earth from the ice age to modern day mining.
For further details on the programme – featuring workshops, installations, experiments, field trips and cinema screenings – sign-up to our e-newsletter
Abandon Normal Devices Festival is hosted by Peak District National Park and National Trust (Peak District). Supported using public funding by Arts Council England with additional support from BFI, British Council and Sheffield programme partners Site Gallery.