Fri 31 Aug 2012 Number One First Street / 14:00 - 15:00, / FREE, Drop in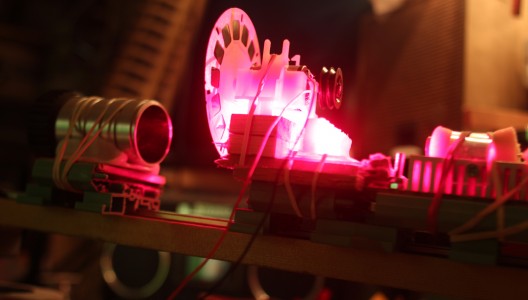 Chasing Nimbus is a project that explores digital and analogue techniques for project moving images onto clouds from aircrafts. Artist, director and inventor Dave Lynch has been developing his ambition to deliver multiple projections onto water vapor canvases including urban vents, cooling towers, steam trains and clouds.
Having developed prototypes through conversation and collaboration with a host of contributors including weapons experts, scientists, artists, makers, pilots, sailors and cloud appreciators, Lynch is hoping to test one of his early prototypes on the urban vents of Manchester during AND Festival.
Co-produced by Abandon Normal Devices and Octopus.