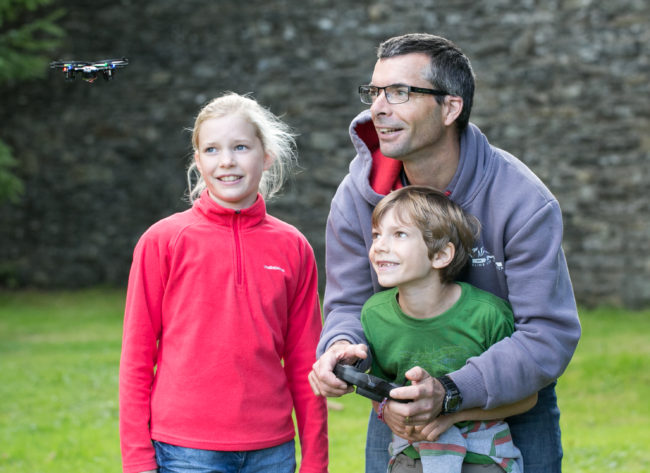 Lakes Alive
Saturday 27 August, Maudes Meadow, Kendal LA9 4PA
11am – 4pm
and
Florence Arts Centre
Sunday 28 August, Florence Mine, Egremont
Curious about drones?
Drone School continues it's summer tour with this weekend in Cumbria – stopping off the Lakes Alive festival in Kendal before making a trip to Florence Arts Centre in Egremont.
At our Drone School workshop you will get the chance to learn more about UAV's (Unmanned Aerial Vehicle's) and pilot a Nano Drone through our Drone School obstacle course. Here you will have the opportunity to look around through the eyes of a drone, whilst competing with your family and friends in mini-missions of increasing difficulty, to gain the top pilot position!
Suitable for all the family, but under 14's must be accompanied by an adult. No prior drone experience is needed – as practice drones will be provided.