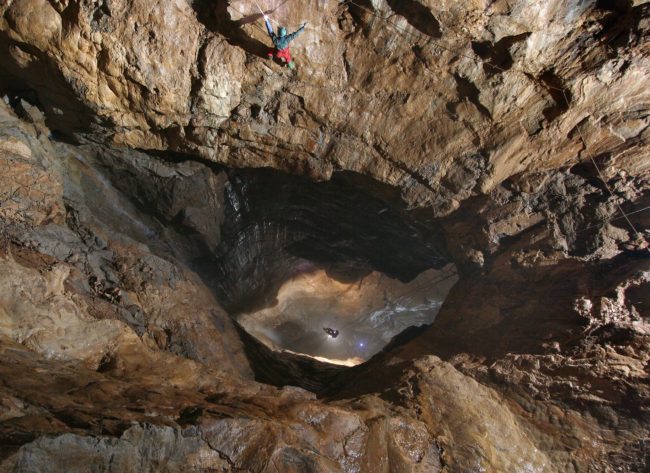 Listening to the Dark is a series of prodigious sonic experiments, explorations and expeditions that can be found deep under the earth in the subterranean bunkers of Peak Cavern.
Guided tours through Peak Cavern lasting 60 minutes will run across the Festival with introductions to each of the art installations and time to stop for questions.
Electronic composer and artist Beatrice Dillon will be producing an ambitious new work as part of a residency with Somerset House Studios, London, taking inspiration from Pauline Oliveros, the influential experimental composer and electronic music pioneer who died in November 2016. Artist, Antoine Bertin, will create a sound-driven augmented reality experience exploring the physics of black holes, and Indonesian artists Ikbal Simamora Lubys & Tony Maryana have created a larger-than-life resonant musical instrument in The Hive.
Listening to the Dark tour features:
Antoine Bertin – Hearing Gravity
Beatrice Dillon – Residency
Ikbal Simamora Lubys & Tony Maryana – The Hive
Booking: This is a paid, ticketed event which can be booked in advance. You can book this as a individual ticket, or to experience as much of the festival as possible you can book this event as part of a Festival Pass. There is also a Listening to the Dark Evening Event featuring James Ferraro and Guests.
Parking: The closest is the charged car park at the Visitor Centre – this has 133 spaces for cars (8 of which are disabled spaces).
Please note this event can only be experienced through a cave tour and is not wheelchair accessible. For more information on access across the festival weekend, please visit the Festival Access page.
Image: Robbie Shone