Thu 30 Aug 2012 — Sun 02 Sep 2012 All Saints Square / 12:00 - 20:00 / FREE, Drop in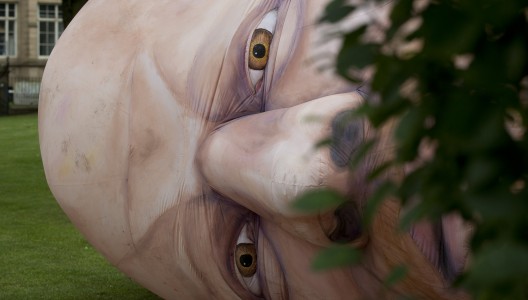 Photo credit: Paul Greenwood
Iraqi American artist Wafaa Bilal is known internationally for his controversial online, performative and interactive works. For his latest project Bilal continues this trend, making a traditional public square home to a very different kind of monument: a giant, inflatable representation of Technoviking.
Both the title of a video and the nickname of its Teutonic protaganist, Technoviking became a Youtube hit in 2007, accumulating tens of millions of views across the original upload and the countless reposts, remixes, take-offs and fan films that followed.
Recreating Technoviking as an airfilled avatar that will inflate and deflate according to the buzz it generates on Twitter, Meme Junkyard asks us to consider what it means to 'go viral' and, be it a cat playing piano or David After Dentist, what becomes of an overnight YouTube sensation months or years after the fact.
To keep Technoviking inflated, use the Twitter hashtag #technoviking.
Additional event
Artist's Talk
Cornerhouse Annexe
Sun 02 Sep / 14:00 – 16:00 / FREE, Booking required
Wafaa Bilal joins us to talk about his previous works and practice. More details can be found here.