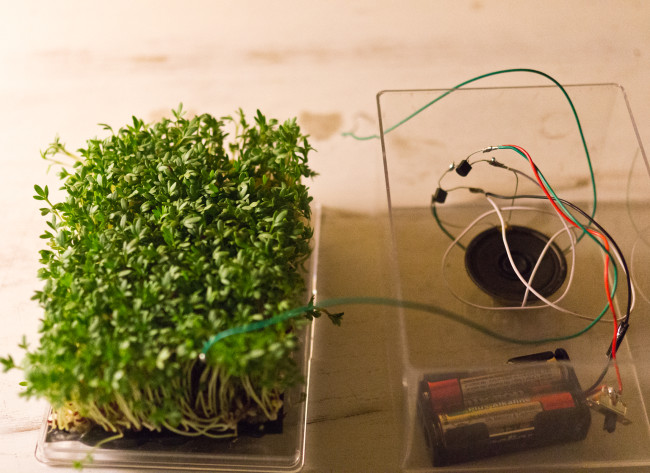 18 September – 06 December 2015
Ever wondered if plants could sing? Plants, as all living organisms utilise electric current and they emit weak electromagnetic fields, which can be amplified. Karl Heinz Jeron has created a site-specific installation for Grizedale, which draws on the sound of the trees in the surrounding visitor centre and the plants in the greenhouse. The plants have been connected to electronic oscillators, which sonify the electromagnetic fields of the plants.
Exhibited as part of the group show Seeing The Forest Through The Trees at AND Festival 2015.