AND's new Board Members and Associate Board Members
Wed 18 Oct 2023
Over the last few months we've been recruiting for Board Members and for our newly created Associate Board Members roles. In August we had 5 passionate individuals join Abandon Normal Devices and now we're excited to welcome the two newest members of our Board, Ariane Koek and Samantha King. They join the rest of our Board to usher in a new era of innovation and artistic exploration at AND.
Samantha King is a dynamic force in the world of immersive technology and artistic experimentation. As the Head of Programme at VIVE Arts (HTC), Samantha spearheads the programme of a global arts initiative that supports artists and cultural organisations in harnessing the power of immersive tech. With a background as Senior Producer of Audience Labs at the Royal Opera House, she has paved the way for boundary-breaking contemporary opera and ballet experiences.

Samantha's expertise in producing multi-layered, interdisciplinary exhibitions and experiences is second to none, and her collaborations with renowned partners such as Google Creative Lab, the Musee d'Orsay, and Art Basel have left an indelible mark on the world of digital innovation. 
Ariane Koek is a trailblazer at the crossroads of arts, science, and technology. Her extensive experience as a cultural producer at esteemed institutions such as CERN and the European Space Agency has solidified her reputation as a pioneer in fostering collaboration between art and science.
Together Ariane and Samantha will infuse Abandon Normal Devices with their boundless creativity, innovation, and a fresh perspective on the possibilities of artistic expression in the digital era.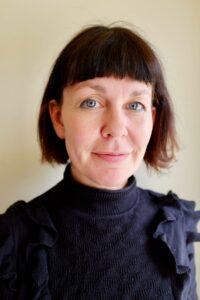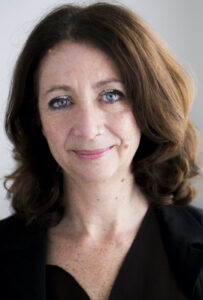 Board Members who joined AND in August 2023
Nathan Jones is a visionary artistic researcher and Lecturer in Fine Art (Digital Media) at Lancaster University. Nathan's passion lies in unravelling the intricate connections between language, technology, and art-science. As the former leader of Mercy, an arts-media-performance agency in Liverpool, he  brought together artists and technologists to explore the frontiers of creativity. Collaborating with luminaries such as Kae Tempest and China Miéville, Nathan has delved into themes like artificial intelligence, glitch practices, and post-digital publishing. 
Amy Urpi is an accomplished solicitor and in-house lawyer with a wealth of legal expertise. With nearly two decades of experience, Amy has honed her skills in corporate law, specialising in commercial, media, and intellectual property matters. Her previous roles at MTV, BBC Studios, and YouTube have given her a unique understanding of the legal intricacies surrounding the arts and media industry.

AND was also thrilled to welcome Eser Torun, a visionary who brings her unique perspective to the organisation. Eser is passionate about art and new technologies. She has more than 22 years of experience in Senior Executive roles often working with technology start ups; with a successful track record of scaling businesses, pursuing growth opportunities, and delivering operational efficiencies. In 2021 Eser was recognised as one of Europe's Most Influential Women in FinTech and as one of the Top 10 most influential leaders in Wealth Management.
In addition to these new board members, we were delighted to welcome two talented Associate Board Members, Jessica Straker and Savena Surana, who further enrich our range of expertise.

Jessica Straker, a casting director, writer, and producer, has dedicated her work to authentic representation and community-focused advocacy. Her organisation, We Are Bridge, ensures career sustainability for underrepresented, street cast talent, through tailored aftercare and pastoral support.

Savena Surana, an award-winning creative communicator and producer, utilises the power of storytelling to shed light on social issues and amplify voices of social good. Through her work with prestigious organisations like the United Nations Foundation, Museum of London and Lego she crafts narratives that inspire change and challenge the status quo. 
The Associate Board Members will work alongside the AND Board of Trustees, through a 12 month development programme aimed to support individuals to gain board-level experience and explore the purpose of the role.
Each individual brings a wealth of expertise, fresh perspectives, and an unwavering passion for culture. Together, they will help to shape the future of Abandon Normal Devices.
Recent Journals
Other Journals
2023

2022

2021

2020

2019

2018

2017

2016

2015

2014

2013

2012

2011