Heavy Metal Detector: Bands announced for Arts by the Sea
Tue 25 Sep 2018
In anticipation of Heavy Metal Detector at Arts by the Sea 29-30 September 2018, artist Steve Maher introduces the metal bands featured in this edition, all residing from or near Bournemouth. As part of Heavy Metal Detector's tradition, local bands have been contacted and invited to share a piece from their existing catalogue to be heard as part of a compilation listened to sporadically throughout the tour. This new distribution channel will connect these musicians with audiences, who most likely would never normally get to experience their music otherwise.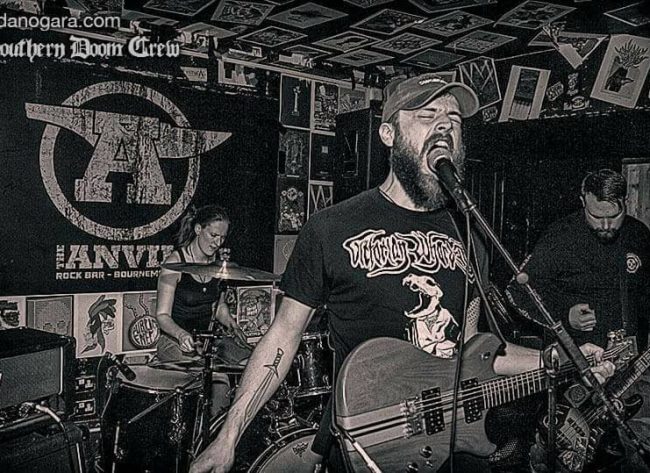 Greenhorn make an offering to the dark lords of the Lovecraftian abyss via their track The Narrator. Picture the picturesque Bournemouth seaside, a foul breeze blows ashore, emerging from the deepest depths of the channel and elder god tempted by trudging bass line, maniac riffs and a visceral striking of cymbals. Blending styles found in both Sludge and Doom, Greenhorn are far from their bovine namesakes having played alongside the likes of In The Hills, Sea Bastard, Nomad, Necro Death Mort, Inter Arma to name very few.
Listen to The Narrator by Greenhorn.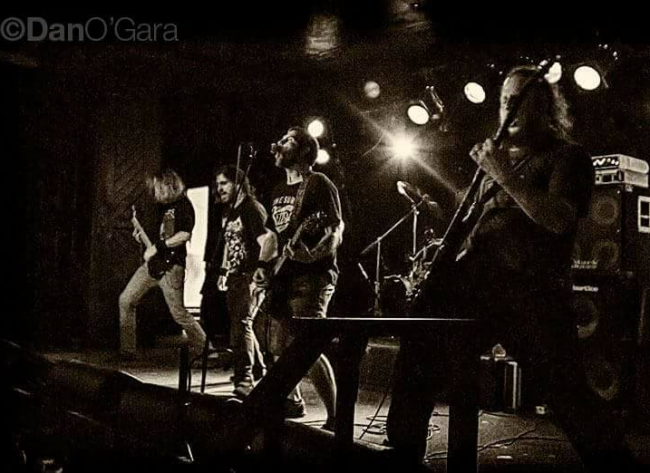 The prolific four piece JODA CEMA contribute their track Hoards of Hell for Heavy Metal Detector at Art by the Sea, with a thoroughly fluid style and aggressive sound Joda Cema are a force to be reckoned with. Moulded from the discarded remains of earlier projects, JODA CEMA came into being in 2004 with the aim of delivering a fierce brand of thrash/groove metal and overriding seriousness the scene so often requires. Armed with a name they like to believe is derived from an Ancient Aztec phrase for "By the balls of the Devil"s. Fourteen years after their founding a wizened, older and balder band has emerged after many different changes to their roster. Sure, the youth has started to fade but the desire and music remains and, with the welcome, refreshing addition of Dan Peaty and Tony Greenhalgh on lead vocals and guitar respectively, JODA CEMA rises like a demented phoenix to once more unleash the beast. Perhaps with the aid of Heavy Metal Detectors we might hear deep into the depths of Bournemouth soil, maybe even catching a whisper of the Hoards of Hell from which their track contribution gains its name.
Listen to Hoards of Hell by Joda Cema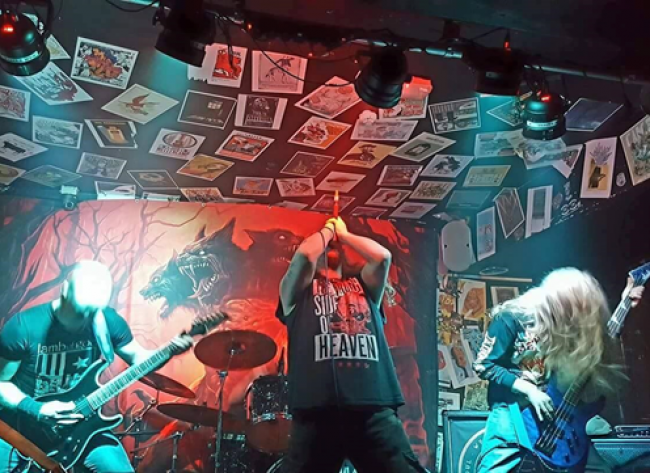 Taranis bring further gifts from the underground for Heavy Metal Detector at Arts By The Sea with their signature Melodic Trash metal sound.  Natives of Bournemouth they have been dubbed "Heavy as **** Local Metal Mob" by Untouchable Promotions and are known for their Massive Riffs and Epic Breakdowns, believe us when we say,  In Hell we Thrive is no exception. Technical, relentless and tyrannical their sound is like a wall of, well, sound. But deeply motivating, it stirs something deep within the listener, perfect fodder for some heavy metal detecting.
Listen
to In Hell we Thrive by Taranis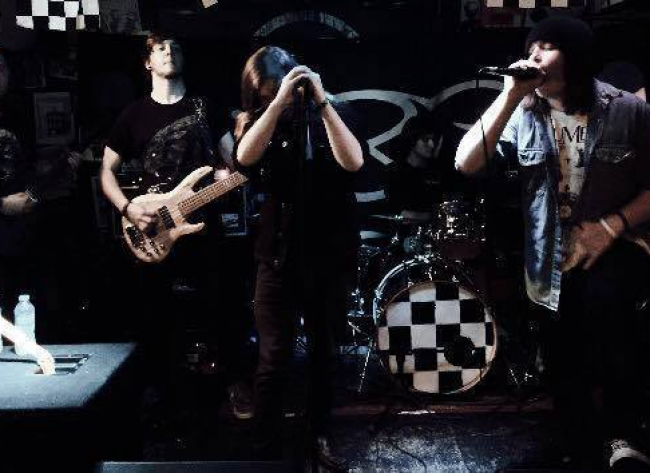 Where other contributions to Heavy Metal Detector at Arts By The Sea look to the underground or the deepest depths of the sea, the melancholic Myridia look above with their track Lunar. Hailing from all over the South of England, Myridia combine dark atmospherics with heavy guitar riffs. Myridia's contribution to Heavy Metal Detector is one of the longer tracks within the compilation; however its attention to detail and progressive fundamentals keeps the listener hooked throughout, ever second of this track has an energy to it and this is by no means hidden within the technicality of the guitar playing. Judging from Myridia's album design, they are certainly inspired by something dark yet mystical which hold through to their music too.
Listen to Lunar by Myridia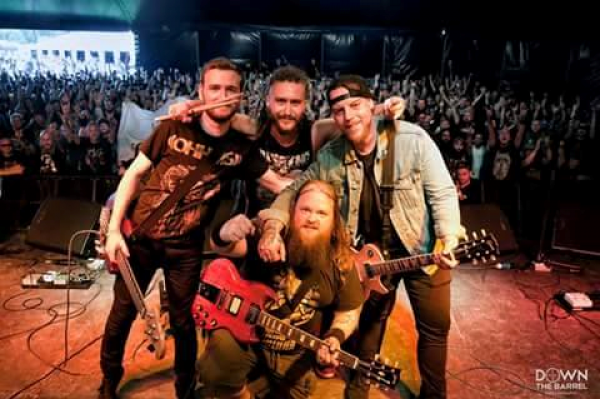 Smashing down riffs like a ten ton sledgehammer, Bournemouth's four piece THUUM, named after the popular Elder Scrolls game Skyrim, bring together a doom atmosphere that bellows like a war chant in Valhalla. Blended with southern fried riffs that hold both groove and whale sized heaviness. Combining into a raging beast of epic proportions. Having formed in 2014 the group have been building a solid reputation on the live scene. Recently playing support slots with the likes of Crowbar, Orange Goblin, Karma 2 Burn, Ken MODE and more.
This reputation got the band invitations to perform at both Mammothfest in Brighton and the prestigious UK metal festival Bloodstock in 2017. Stepping up to play the New Blood Stage at Bloodstock, Thuum further proved how good they are by earning themselves 4/5 Ks in UK magazine KERRANG! as well as high scores across the board from metal media.
Listen to Hafgufa by Thuum
Recent Journals
Other Journals
2023

2022

2021

2020

2019

2018

2017

2016

2015

2014

2013

2012

2011