Shift Register
Tue 12 Sep 2017
Last month researchers discovered a core particle and cosmic ray observatory in the show cave of Treak Cliff Cavern in the heart of the Peak District,  England. Today, a trove of documents linking the find to a group of aberrant scientific researchers called, Shift Register has come into the public domain. A small box of field notes from the EOAE-TC team of scientists and inventors reveals more about their untimely exit from Treak Cliff. The box was unearthed in a broom cupboard at the Bull's Head Hotel. 
The box was handed to the press by an anonymous informant who won't reveal their sources, but we do know that the researchers in question were requesting funds from company, Alcatel Lecent for their facility. Alcatel Lecent have refused to answer any of the claims that they are involved in illegal observatory building, and have come out on record saying that they can neither confirm nor deny the knowledge of any correspondence between the two parties.
Little is known about the researchers or their motivations for this scientific observatory and it remained a mystery as to why EOAE-TC's key researchers appear to have hurriedly abandoned this particular facility, although three apparently operative observatory structures remain within the cave structure. Here at AND we have been able to publish the letter for you in full below.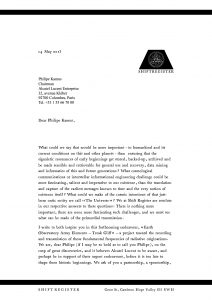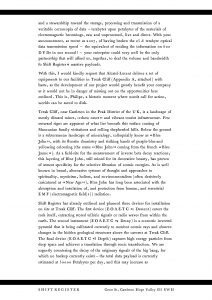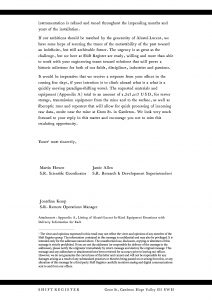 Recent Journals
Other Journals
2023

2022

2021

2020

2019

2018

2017

2016

2015

2014

2013

2012

2011