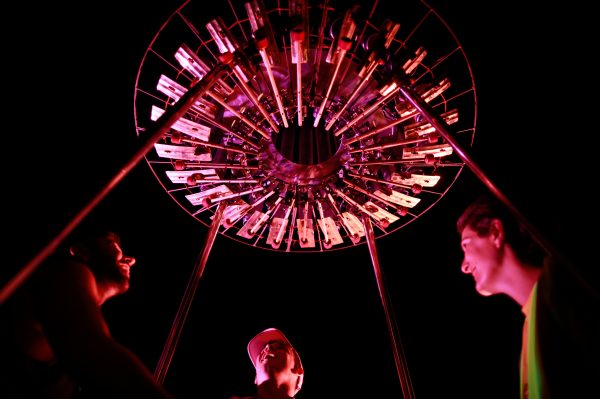 Fri 17th Aug 2018
Resembling a suspended organic hive structure, The Hive is a larger-than-life resonator, with vibrating chimes for visitors to interact with, creating new compositions.
More
Fri 17th — Sun 19th Aug 2018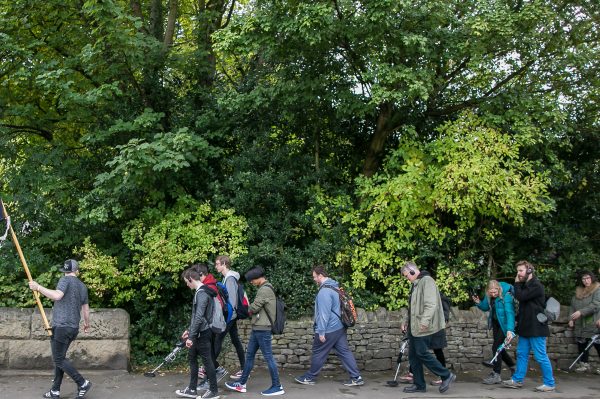 Sat 29th Sep 2018
Heavy Metal Detector is a cross-between a walk, workshop and performance. A relational public art project, that sits somewhere between metal music and sites of historic importance, this feat of geomancy gives members of the public the opportunity to become metal-detectors for the day, with a twist.
More
Sat 29th — Sun 30th Sep 2018