AND Fair / Croatia
Napusti Normalne Naprave! / AND Fair, Croatia
The AND Fair is back! Inspired by the World's Fairs of old – where makers and engineers could showcase new inventions and discoveries – 2016's fair was an alternative economy to trade goods and services from the dark and light side of the net. This offline sharing network featured biological probes, counter surveillance portraits, extinct foods and more. It offered a unique opportunity for audiences to get up close and personal with projects that bring emerging and primitive forms of technology together, in unexpected fashions.
The programme was co-curated by AND, Drugo more and Aksioma, including projects from over 35 artists from UK, Russia, Spain, Slovenia, Croatia, Italy, USA and Korea. Projects included The De-Extinction Deli by the Centre for Genomic Gastronomy (IR,USA, NOR), Spit Crystal from Inés Cámara Leret (ES), MessyOscillators by Radiona (HR), Assembler by BridA  performances from Cirkulacija2 (SL) and a new online site specific version of Cloud Face by Shinseungback Kimyonghun (KP).
Featured artists:
The Center For Genomic Gastronomy / The De-Extinction Deli
The De-Extinction Deli is a fantastical market stand designed to highlight the emerging technologies, risks, and outcomes of the growing movement to revive, rear and possibly eat, extinct species.
Visitors can learn about the de-extinction debate from the Deli's representatives and through the Deli's interactive environment. The market stand includes butcher paper infographic take-aways, representations of extinct animal habitats, and an ongoing poll, tallying public opinions about the art and science of de-extinction.
Visitors receive badges indicating their choices and have the option to write and mail pre-addressed postcards to leading researchers and thinkers in the field of de-extinction.
Inés Cámara Leret / Living Fossil and Spit Crystal
Living Fossil is a machine that documents tectonic movement occurring within Earth, in real-time. This geological artefact, combined with our planet's history, allows for the construction of a living fossil. The audience can witness a generally unseen process: how our planet builds up, de-constructs and reacts.
In  Spit Crystal Inés explores the process of crystallisation, and it's connection to the discovery of one of the greatest information carrying systems, DNA. Through reversing the process of crystallisation, and by inserting the collected material (saliva), she will create a crystal containing genetic information. During the AND Fair, there will be a saliva bank, allowing visitors to donate their saliva towards the making of a collective spit crystal.
Recording a breath on a stone's memory. Building a crystal from a month's worth of saliva. Capturing rainfall through the use of asphalt. By adopting the role of an alchemist that observes, understands, and rearranges a system's structure, Inés Cámara Leret's work takes the viewer on a journey to question the symbiosis between cause and effect.
BridA / Assembler
BridA will present Assembler, a multimedia project which uses technology to allow audiences to enter into the process of creating a work of art. Various computer and mechanical parts of a robotic system form an automated environment that constructs visual content in real time. The direct interaction with the audience, along with programmed mathematical functions and algorithms, allows the device to automatically generate ever-changing content.
BridA (Tom Kerševan, Sendi Mango, Jurij Pavlica) are an art collective from Nova Gorica (Slovenia), established in 1996 at the Art Academy in Venice. Their work explores and analyses the processes and established roles within contemporary art and the principles of artistic collaboration and group work. They often collaborate with other artists, professionals and creative people on research and artistic projects.
Shinseungback Kimyonghun / Cloudface
Humans often see figures and forms in clouds, whether that's animals, faces, and even god. This kind of perception also appears in computer vision.  Face-detection algorithms sometimes find faces where there aren't any. Cloud Face is a collection of cloud images that are recognized as human faces by a face-detection algorithm. It is a result of computer's vision error, but they often look like faces to human eyes, too. This work attempts to examine the relation between computer vision and human vision.
During the AND Fair a networked camera will survey the skies above the Filodrammatica building, collecting the 'faces' in the skies of Rijeka. These photographs will be available to view online and will also be an display in the venue during the fair. Shinseungback Kimyonghun are an artistic duo based in Seoul, consisting of Shin Seung Back and Kim Yong Hun. Their collaborative practice explores social and cultural impacts of technology.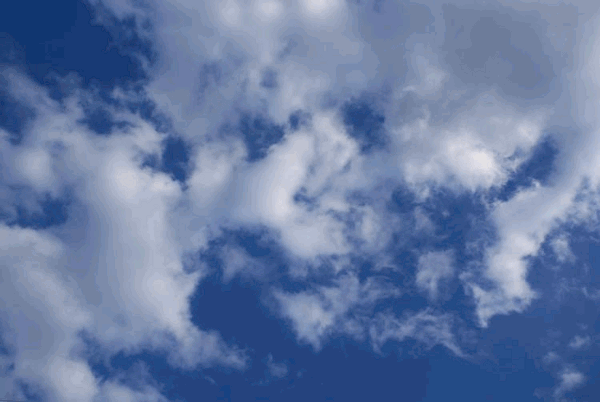 Complete list of projects and participants:
Cloud Face (Shinseungback Kimyonghun, South Korea)
Assembler (BridA/Tom Kerševan, Sendi Mango, Jurij Pavlica, Slovenia)
The De-Extinction Deli (The Center For Genomic Gastronomy, Ireland)
Living Fossil (Inés Cámara Leret, Spain)
Spit Crystal (Inés Cámara Leret, Spain)
Various devices (Borut Savski, Slovenia)
Various devices (Stefan Doepner, Germany/Slovenia)
Pechblenda Lab / HardGlam (Paola Pin, Spain)
Projection Scanner (Boštjan Čadež, Slovenia)
::vtol:: (Dmitry Morozov, Russia)
DIY Hydrophones (Robertina Šebjanič, Slovenia)
Sonorose (Nataša Muševič Dot, Slovenia)
Dia-projectors (Dominik Mahnič, Slovenia)
Netographies (Damir Prizmić and Goran Mahovlić, Croatia)
Letva (Igor Brkić, Croatia)
Nadzornik (Igor Brkić, Croatia)
LiWe // Light Wave (Alenka Dmitrović and Goran Mahovlić, Croatia)
Senzor Gesta (Mario Pavlić, Croatia)
H.A.U.B.E. (Ana Labudović, Deborah Hustić, Goran Mahovlić and Igor Brkić, Croatia)
FPGA ORAO (Davor Jadrijević, Croatia)
PIC boulderDash (Mario Pavić, Croatia)
FPGA vs. Teensy (Davor Jadrijević, Croatia)
Pong Oriđinale (Radiona.org, Croatia)
SPACEkretarica (Damir Prizmić and Boris Vidošević, Croatia)
Gaming for the Poor / NewSoundToyz (Deborah Hustić, Croatia)
Synthomir (Radiona.org, Croatia)
STEMI Hexapod Robot (STEMI, Croatia)
CMS(x) (Rijeka Makerspace, Croatia)
Credits
The Fair has been developed alongside the exhibition Marko Batista: Temporary Objects and Hybrid Ambients showing at Drugo more from 21 January to 06 February 2016.
The project is a co-production with Drugo more (HR) and Aksioma (SI), and is realised in the framework of Masters & Servers, a joint project by Aksioma (SI), Drugo more (HR), Abandon Normal Devices (UK), Link Art Center (IT) and d-i-n-a / The Influencers (ES). 
This project has been funded with support from the European Commission. This communication reflects the views only of the author, and the Commission cannot be held responsible for any use which may be made of the information contained therein.
Event info:
Fri 5th — Sat 6th Feb 2016
Useful links