AND Festival 2015
Thank you for joining us at Grizedale Forest, for AND festival 2015. It featured eight public realm works, over 50 international artists to the site, 20 partners, one unorthodox exhibition and four weekend workshops. There was drones, funghi, virtual reality, outdoor cinemas, kite flying and singing trees… 
Coverage on the festival included print, radio and online in nationals like AN, The Guardian, Wired, Creative Applications and in the local press BBC Cumbria, Metro & The Westmorland Gazette.
See below for a snapshot of what happened:
The festival created a space where audiences could experience the forest anew through inviting world-class artists to create new art works for the historical site. We turned the forest into a laboratory, which became a temporary haven for filmmakers, artists, creative technologists, philosophers and scientists, who explored the secret infrastructure of the forest and natures processes. The programme provided new perspectives on the forest, through the eyes of the plants, animals and machines that inhabited it, allowing visitors an insight into natures technologies as well as emerging trends in digital practice.
Artworks were sited across the sculpture park in both temporal, distributed and sculptural ways. Discovered via trails and treks they looked at everything from the biological resonance in technology to the simulation of nature and the 'smart forest'.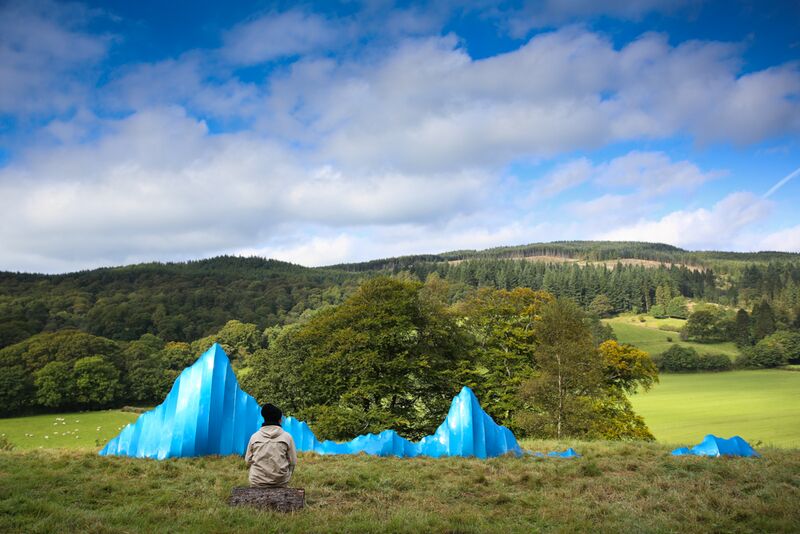 Virtual reality experience In the Eyes of the Animal from Marshmallow Laser Feast  invited audiences to experience the forest through the journey of three species common to the site (See below). Universal Assembly Unit's Echo Assembly brought the trees to life at night and Liam Young invited us to a stealth rave, by visualising the landscape through the eyes of the machines that constructed it in Where the City Can't See 
Event info:
Fri 18th — Sun 20th Sep 2015
Useful links