Come As You Are / Di Larfynn
8 June 2016
Arnside
An evening off-grid in Di Larfynn's seasonal home.
Di Larfynn is a happy-go-lucky spirit living in a temporary home near Arnside with her partner, child, cat ('Sally Cat') and dog ('Dingo Dog').  She is a community artist and runs Stomping Ground, which delivers workshops and events in the community.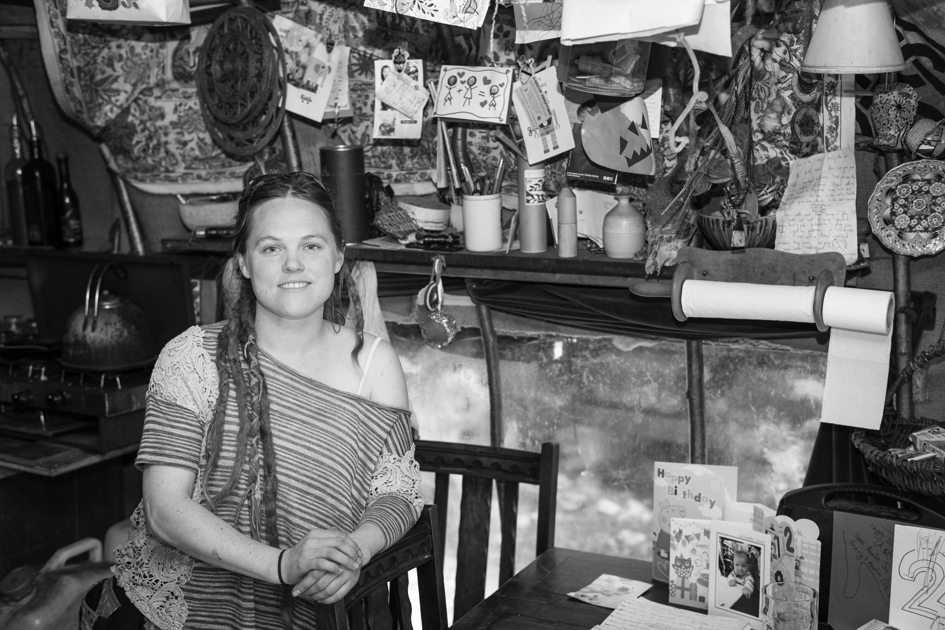 Workshop Info:
We record everything. The internet is awash with smashed avocado on toast. How does this habit affect the way we live?
This was an invite to spend an evening off-grid as Di Larfynn tackled the meaty topic of a temporal existence (in a light-hearted way!) over fire and food. The workshop questioned the need to document everything that happens in our lives and encouraged us to reflect on nature as we made your own artwork in the landscape.
This workshop was open to anyone, especially nature and art lovers and those curious about different ways of living. It was a technology-free event – Di asked participants to leave their cameras, mobiles and watches at home.
'Come As You Are' was part of Workshops In People's Homes.