Conversation with a Stranger / Katarina Prior
May and June 2016
Penrith
Free
Converse, exchange stories, touch a life.
Katarina Prior is a multidisciplinary artist who is inspired by people, in particular their stories and the objects they keep. She is an emerging artist who had her first major exhibition at Rheged Centre which came to an end earlier this year.  She is also an Activity Coordinator at Winters Park residential care home in Penrith and is passionate about ensuring the residents have a quality social experience during their time there.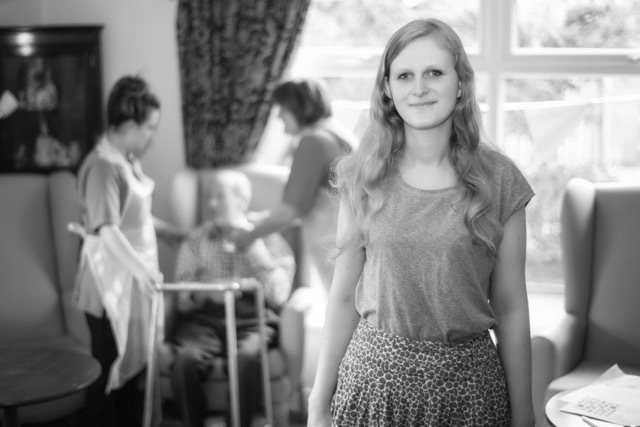 Workshop Info:
A conversation is a journey you take without needing to know the destination. You never quite know what will come from a conversation with a stranger. You could get to hear an amazing story, learn new knowledge, and have a laugh, all in a matter of minutes.  
Katarina invited participants to visit a residential home and share a conversation with one of the residents – to enjoy a one-off, relaxed chat over a cup of a tea and a slice of homemade cake.
The experience included the chance to participate in a new work for an exhibition, which involved cementing the conversation between two strangers through moulding and plaster-casting a hand-shake.
'Conversation with a Stranger' is part of Workshops in People's Homes.