FDIC Insured / Online Launch
Launched 1 September 2016
FDIC Insured is an archive of the logos of the failed US banks from this most recent financial crisis. Starting in 2008, artist Michael Mandiberg methodically downloaded the logos of the many banks that failed during the Great Recession, and which were subsequently taken over by the United States Federal Deposit Insurance Corporation (FDIC). During this process, these corporate visual identities were erased from the web. Except that every Saturday morning Mandiberg downloaded the logos, preserving an otherwise lost history, collecting in total 527 bank logos as low resolution images. The logos have been carefully recreated as vector files and can now be accessed on a public online archive at fdic.mandiberg.com
From September 15 – December 15, 2015 the project will be exhibited in a site specific installation just off Wall St, in New York (US). Using a laser cutter, Mandiberg has burnt each of the logos into the cover of a cast off investment guidebook. Visitors will enter through the building's quintessentially corporate lobby, take an elevator to the 15th floor, and enter a recently vacated office suite, where they will encounter the installation and the ghosts of hundreds of failed banks. The show will be accompanied by this online archive, and the corresponding book.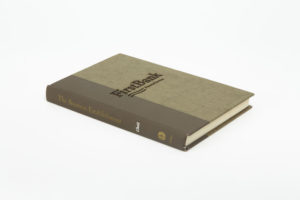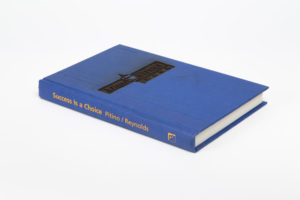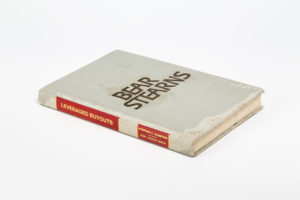 About the artist:
Michael Mandiberg is an interdisciplinary artist, scholar, and educator. His work traces the lines of political and symbolic power online, working on the Internet in order to comment on and or intercede in the real and poetic flows of information. He lives in, and rides his bicycle around, Brooklyn. His work lives at Mandiberg.com.
Credits:
This project is realized in the framework of Masters & Servers. Networked Cultures in the Post Digital Age, a joint project by Aksioma (SI), Drugo more (HR), Abandon Normal Devices (UK), Link Art Center (IT) and d-i-n-a / The Influencers (ES) that was awarded with a Creative Europe 2014 – 2020 grant. For 24 months from September 2014, Masters & Servers will explore networked culture in the post-digital age.
This project has been funded with support from the European Commission. This communication reflects the views only of the author, and the Commission cannot be held responsible for any use which may be made of the information contained therein.