AND Festival 2011 Film Programme
First time features, archive renditions and cross platform experiments are amongst a heady mix of queer horror, warped fantasy and social misfits. A nod to cinematic deviance, 2011's programme was as transgressive as it was transcendent.
Elimina (with Q&A) \\ Dir: Doug Fishbone
Bridging the Western art world and the West African film industry, London-based artist Doug Fshbone cast himself as a farmer in this feature-length movie shot in Ghana and starring well-known Ghanian actors.
You Are Here \\ 2010 \\ Dir: Daniel Cockburn \\ Canada \\ 80 Mins
Droll and disturbing, You Are Here is a warped fantasy following disoriented office worked Alan, as he – or she, the part being played by many different actors of either sex – struggles to make sense of a collapsed reality.
The Ballad of Genesis and Lady Jaye \\ 2011 \\ Dir: Marie Losier \\ US \\ 75 Mins \\ Cert. 18
An affecting portrait of performance artist and musical pioneer Genesis P-Orridge (Throbbing Gristle) and his lover Lady Jaye as they pursue a set of gender distorting body augmentations in an attempt to morph into each other.
Kinatay (with Q&A) \\ 2009 \\ Dir: Brilliante Mendoza \\ Philippines \\ 105 Mins
Kinatay follows Pepoy, a young trainee policeman struggling to find the money to support his new wife and child. Reluctantly accepting work from local loan sharks, Pepoy is drawn unwillingly into a protracted, brutal torture of a young prostitute unable to repay her debt. An unforgettable and violent thriller.
Finisterrae \\ Dir: Sergio Caballero \\ 2010 \\ Spain \\ 80 Mins
Deciding to abandon the spirit realm, two weary hosts travel to the end og the world so that they may fleetingly return to the land of the living. Hypnotically scored by legendary electro-punk duo Suicide, this pilgrimage of two brothers as they struggle to come to terms with death is a visually captivating cinematic marvel, steeping in absurdist horror.
Septien (with Q&A) \\ 2011 \\ US \\ Dir: Michael Tully \\ 20 Mins
Cornelius Rawlings returns to his family's backwater farmhouse after an unexplained eighteen year absence in this atmospheric dark comedy.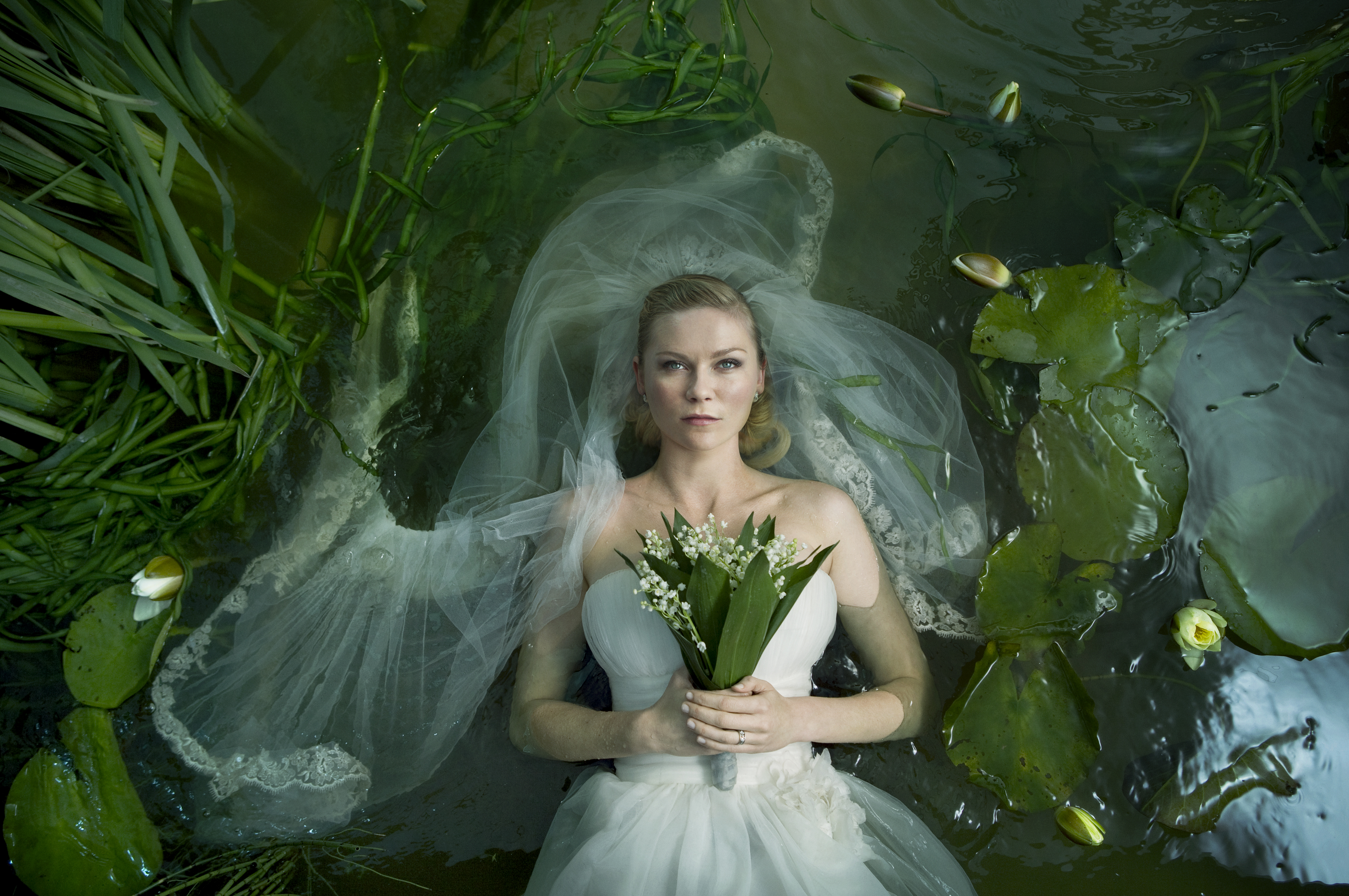 Melancholia \\ 2011 \\ Dir: Lars Von Trier \\ DE DK F S \\ 135 Mins
The follow up to his 2009 film Antichrist, Lars Vin trier's latest film has polarised critics and audiences alike. Von Trier's doomsday state of mind hangs throughout, but the film has won praise for its breathtaking visuals and the performance of its leading lady, Kirsten Dunst.
We Have Not Decided to Die
A selection of short films considering transition, transformation and transcendence. Religious fear and ecstasy mixwith LSD-fuelled reflection and sharp formal experiments to shake us from earthbound concerts and send us to the other side.
The Imperialists are still Alive \\ Dir: Zeina Durra \\ US \\ 90 Mins
After learning that a childhood friend has disappeared in a purported CIA abduction, Asya, a visual artist of Middle Eastern ancestry, juggles a glamorous lifestyle of art parties and stretch limos with a proclivity for conspiracy theories. Set in a post 9/11 Manhattan, Durra's debut is an intelligent look at how the War on Terror saturates everyday life.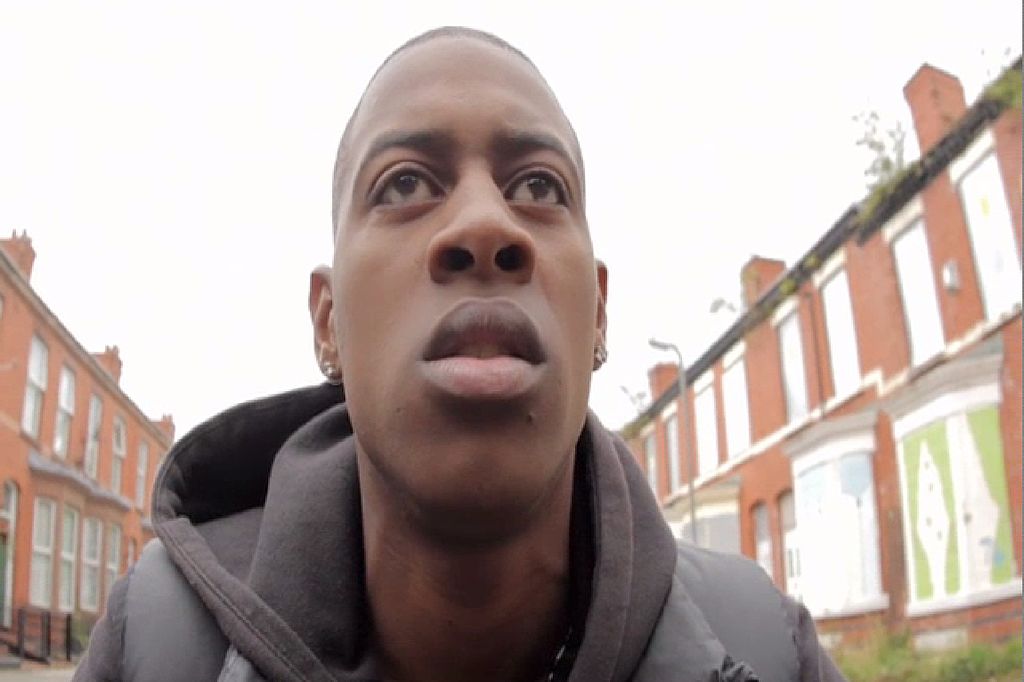 Khalil The Great \\ Dir: Jacqueline Passmore \\ UK
A contemporary Kulashev experiment, Khalil the Great is a short film project exploring the British public's attitudes toward working class youth. An apt production in light of recent civil unrest, Khalil the great aims to play with and subvert viewers' expectations, forcing them to confront their vision of what it means to be part of British society today.
Supported by Vision+Media. Developed and produced with the support of Liverpool filmmaker-animator Chris Shepherd and Four Lions Producer, Faisal A Qurishi.
Here's a Health to the Barley Mow \\ PG
An audience was invited to join the team at Egremont Castle for a kaleidoscope vision of past traditions, folklore and rituals. From Cornwall's sexy, savage May Day rites to the rolling of burning barrels of tar in Ottery St Mary, this rich and wide-ranging collections of films documented and celebrated the folk customs, songs and dances of Great Britain.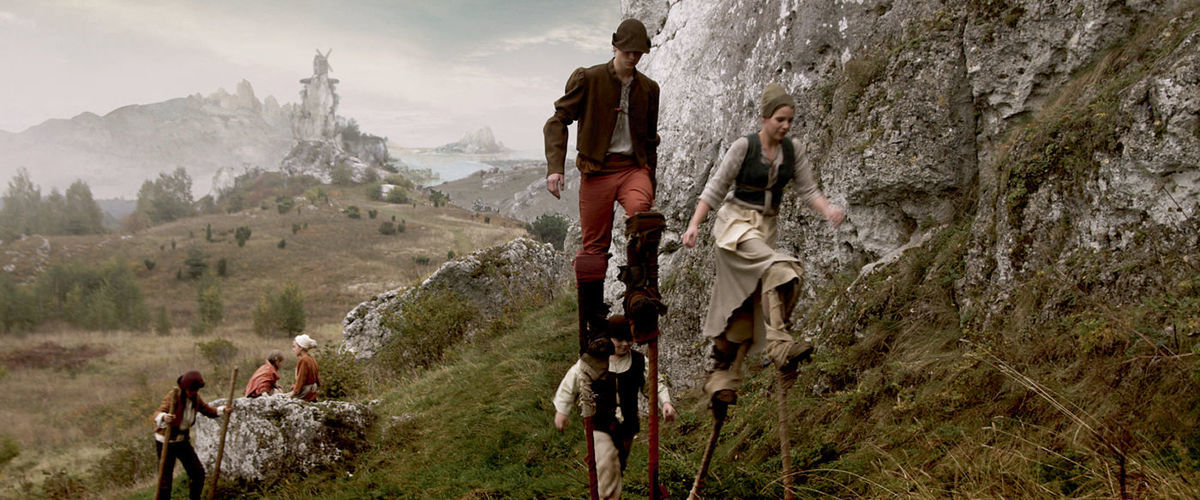 The Mill and the Cross \\ 2011 \\ Dir: Lech Majewski \\ Poland \\ 92 Mins
Pieter Bruegal's masterpiece painting The Procession To Cavalry is brought to life in this opulent first time fetaure from artist Lech Majewski. A unique and ambitious celebration of traditional art practises starring Rutger Hauer as Bruegel.
A Small Cinema in Chinatown 
AND collaberated with Re-Dock for a special outdoor film event, beneath Liverpool's famous Chinatown arch. We will be screening a Chinese classic voted for by the members of the community, together with a selection of local and international shorts that look at Eastern perspectives on belief.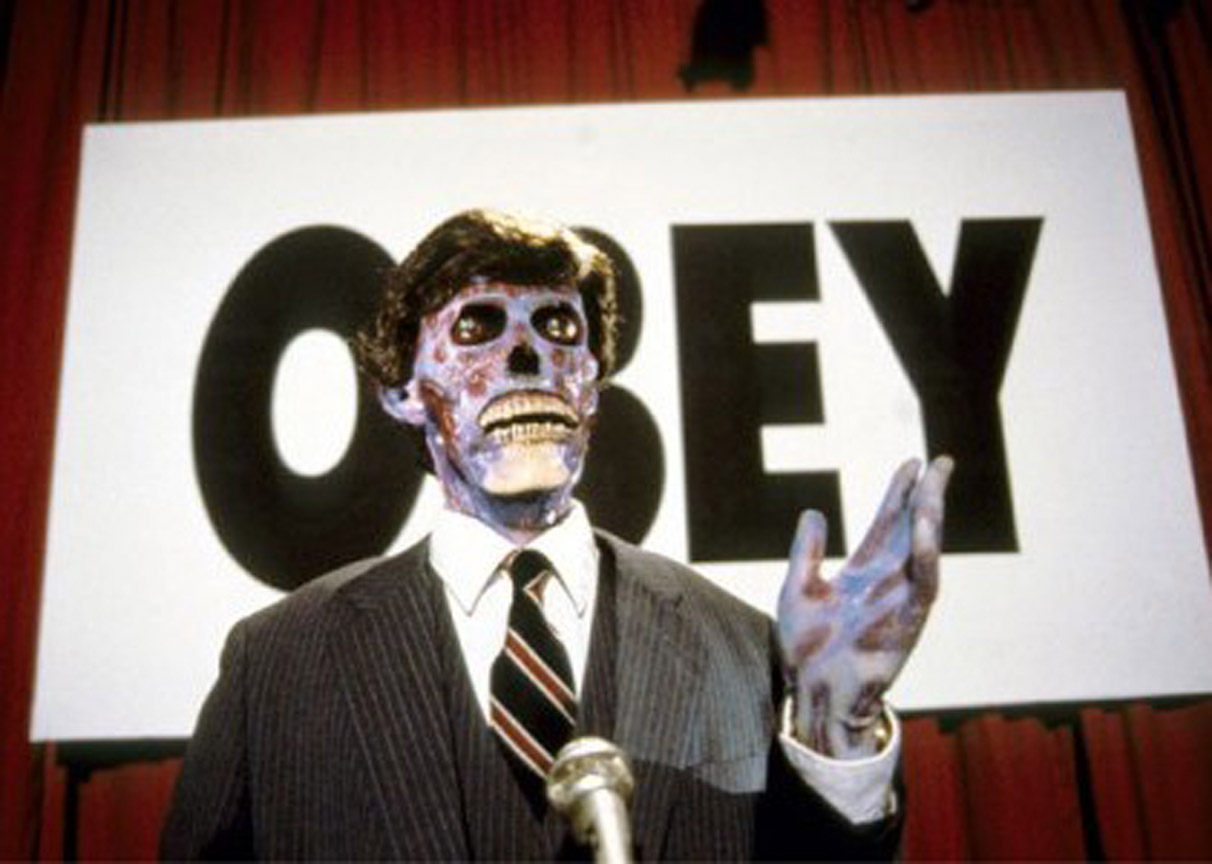 Tweet Discreetly – They Live \\1988 \\ Dir: John Carpenter \\ USA \\ 93 Mins
Consume! Conform! Submit! Obey! John Carpenter's oft-quoted cult classic received an AND screening which invited audiences to post live on-screen commentary via Twitter. The story followed a homeless construction worker George Nada as he becomes aware that the world is actually being run by 'formaldehyde face' aliens intent on crushing humanity. The screening was proceeded by Park Chan-Wook and Park Chan-Kyong's short feature Night Fishing, filmed using smartphone cameras.
AND Shorts
AND's 2011 programme of shorts included dramas, animations and innovative, unconventional approaches to film making. Chosen from responses to the festival's annual open call for submissions, AND presented a collection of film makers whose versions of the world were in turn stoic, shocking and visually playful.
Online Screening: LucyPDF
LuckyPDF is an artist group based in South East London whose collaborative practice is stewed in popular internet culture. Here LuckyPDF curated a programme of short online works from the UK and abroad that reflects their own frantic aesthetic.
AND Festival 2011 also featured two drive in events for:
Drive In: Planet of the Apes \\ Dir: Franklin J. Schaffner \\ UK \\ 112 Mins
Planet of the Apes is a 1968 American science fiction film directed by Franklin J. Schaffner. It stars Charlton Heston, Roddy McDowall, Kim Hunter, Maurice Evans, James Whitmore, James Daly and Linda Harrison. The screenplay by Michael Wilson and Rod Serling was loosely based on the 1963 French novel La Planète des Singes by Pierre Boulle. Jerry Goldsmith composed the groundbreaking avant-garde score. One of the greatest sci-fi features of all time, Planet of the Apes was shown in the exceptionally apt surroundings of Knowsley Safari Park for AND Festival 2011.
Drive In: The Man Who Fell to Earth \\ Dir: Nicolas Roeg \\ UK \\ 138 Mins
The Man Who Fell to Earth is a 1976 British science fiction film directed by Nicolas Roeg and written by Paul Mayersberg,[4] based on Walter Tevis' 1963 novel of the same name, about an extraterrestrial who crash lands on Earth seeking a way to ship water to his planet, which is suffering from a severe drought. Transforming Preston's thriving covered market into a cinematic platform AND Festival 2011 screened Nicolas Roeg's stunning sci-fi classic, The Man Who Fell to Earth.