AND Film Programme 2012
AND specializes in a celebration of live, interactive and misfit cinema. AND 2012's programme was transmitted online and across Manchester to karaoke bars, caravans and drive-ins, bringing audiences a collection of films and first time features which explored everything from wasted youth to fame and the nature of happiness. The programme included small budget films with big ideas alongside shameless mockbusters with a global twist.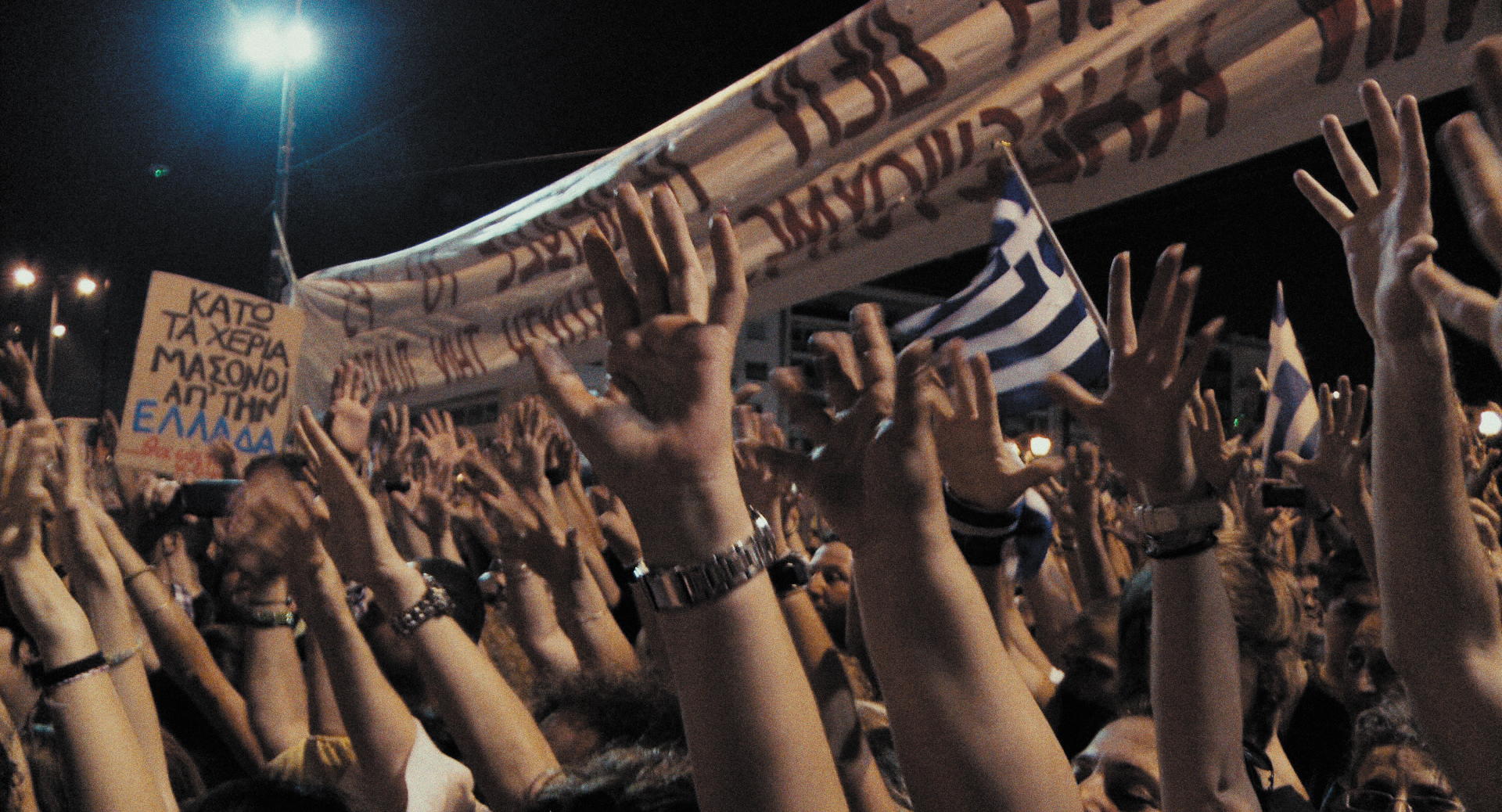 Indignados
Dir. Tony Gatlif / FR 2011 / 88 mins / Wolof, Greek, French, Spanish, English with partial English subtitles / PG
Tony Gatlif's (Latcho Drom and Exils) latest film is an activist docudrama inspired by Stéphane Hessel's bestselling essay Time for Outrage! The semi-fictional story is told through the experiences of Betty, a young illegal migrant from Africa who scrapes by as she travels around Europe witnessing poverty and protests.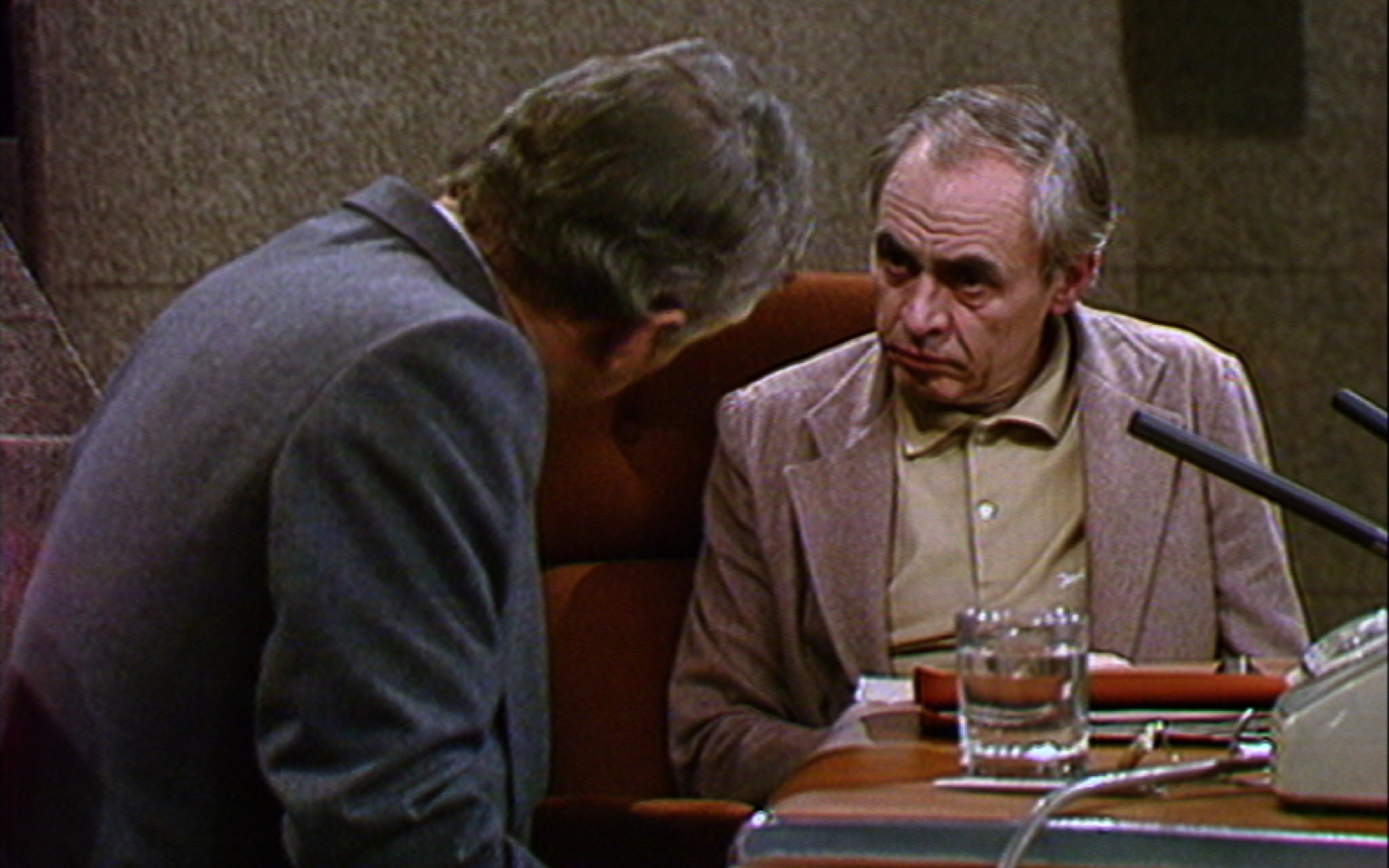 All Divided Selves
Dir. Luke Fowler / GB 2011 / 90 mins / In English / PG
Nominated for 2012 Turner Prize, artist Luke Fowler's debut feature explores the seminal Scottish psychiatrist R.D. Laing. The guru-like and charismatic Laing became a household name following his 1960 bestseller The Divided Self and his frequent television appearances where he willingly courted the fame borne out of his radical views on mental illness. This documentary film is both a gallery installation and cinematic experience, and echoes the conflicts within Laing himself against a backdrop of British cultural change in the 60s and 70s.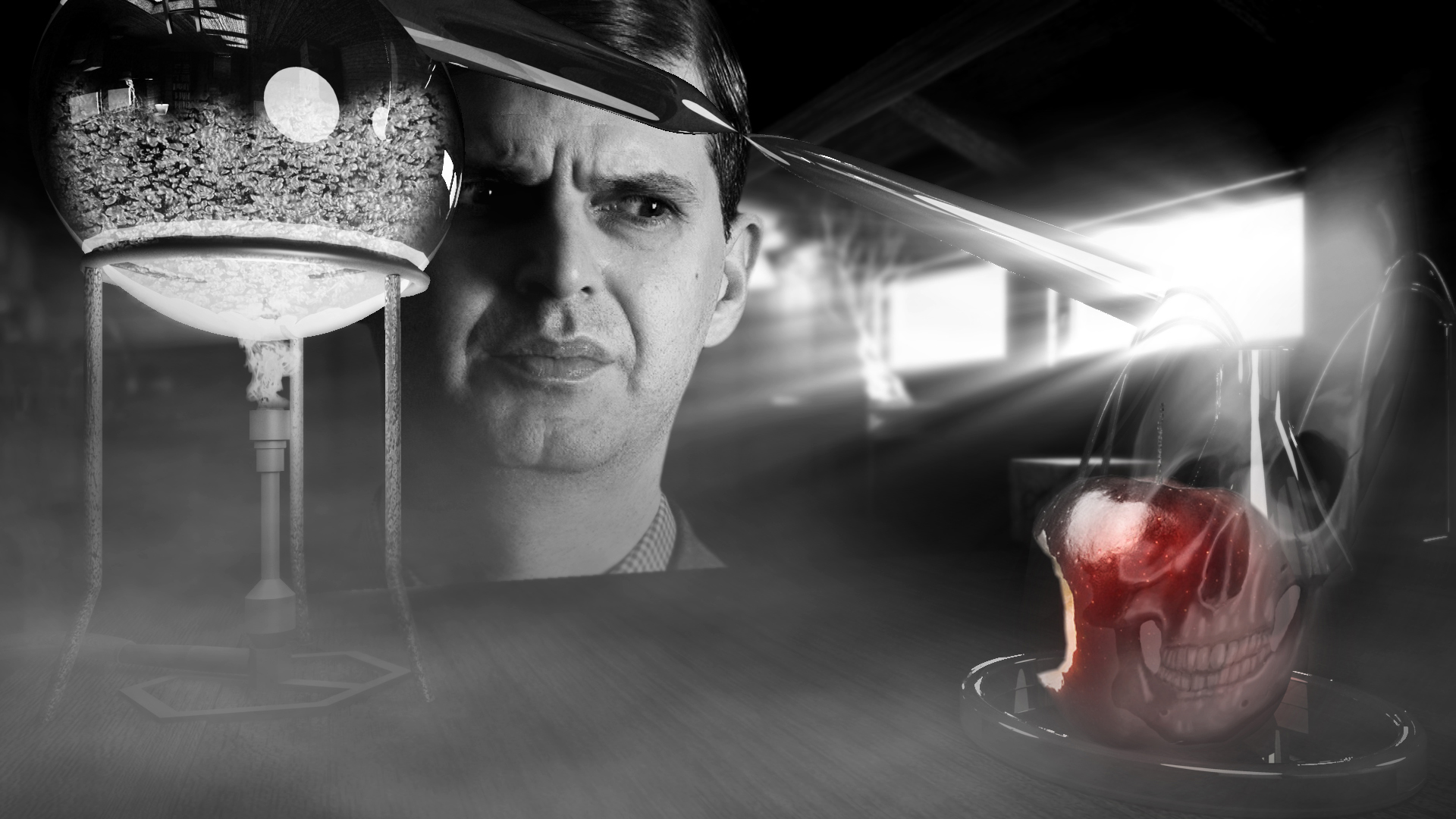 The Creator 
Dir. Al & Al / GB 2012 / 45 mins / In English / Cert 15
The Creator explored the legendary myth of the pioneer and maker of A.I. (Artificial Intelligence) machines, Alan Turing. Combining Lynchian nightmare with the prophetic themes of J.G. Ballard, you will enter the surreal dream world of Turing, who gave birth to the computer age, as his binary children embark upon a mystical odyssey to explore their creator's dream diaries and discover their origins and destiny in the universe.
Co-production between Cornerhouse and Abandon Normal Devices.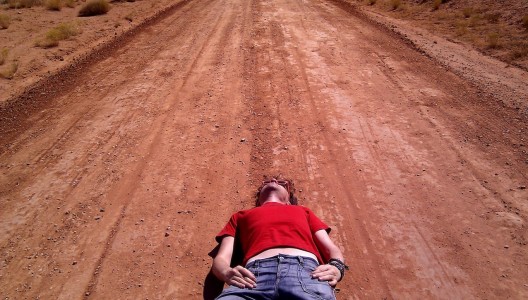 What is This Film Called Love?
Dir. Mark Cousins / GB 2012 / 77 mins / In English / 15
A passionate, poetic documentary about the nature of happiness. Filmed in Mexico over three days, for £10, What is This Film Called Love begins as a film about the Soviet director Sergei Eisenstein, and then, using Eisenstein's ideas, it opens up to look at memory, landscape and the pleasures of walking. A deeply personal film that uses three visual dream sequences, and the music of PJ Harvey, Simon Fisher Turner, Johnny Cash and Bernard Hermann. The film draws from a range of filmmakers and writers (principally Chris Marker, but also Virginia Woolf, Frank O'Hara and others) but touched on themes including where joy comes from, the emotions involved with travel and homecoming, and the nature of solitude.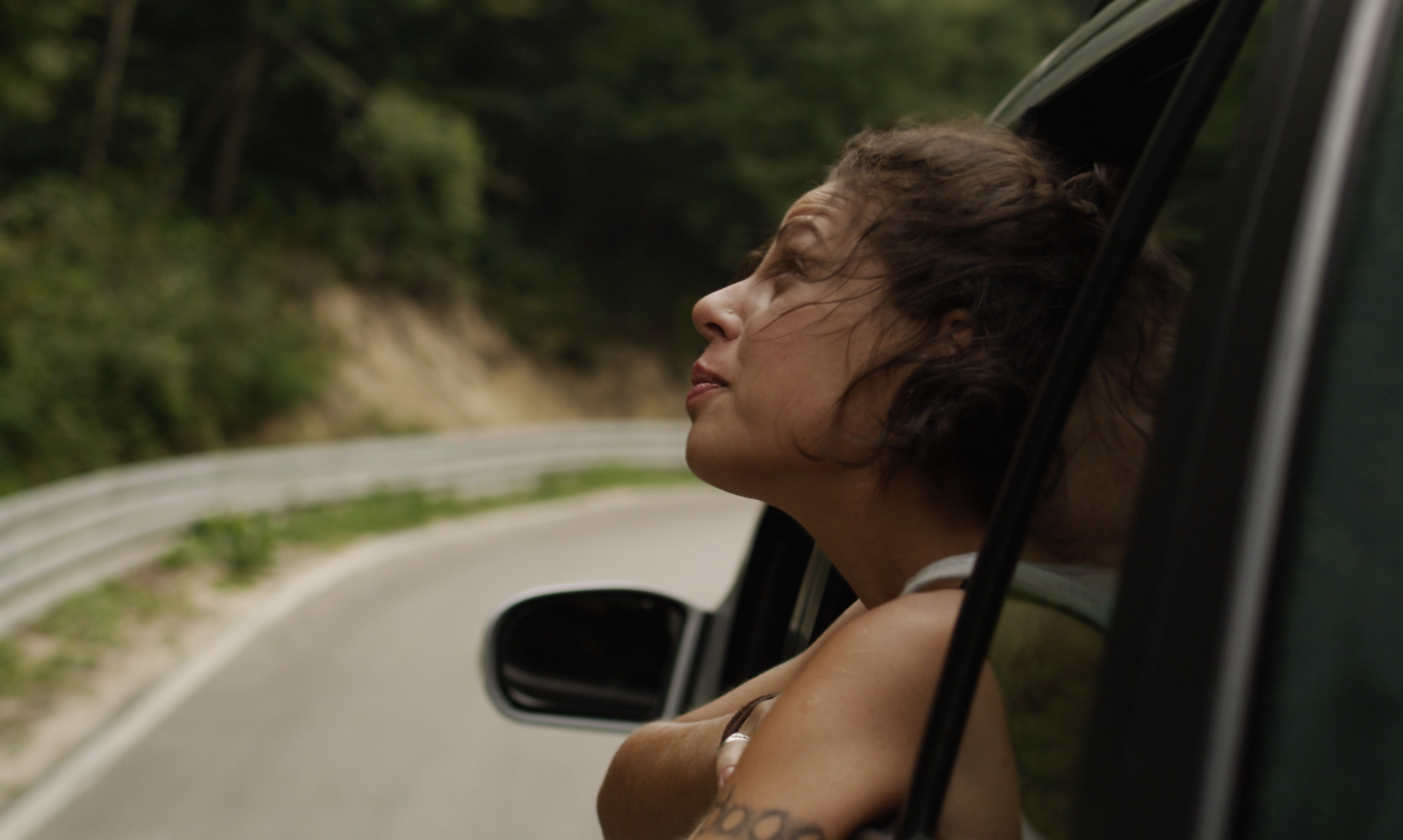 Tilva Roš
Dir. Nikola Lezaic / RS 2010 / 100 mins / In Serbian with English subtitles / 18
'Tilva Roš' means 'red hill' in Wallachian, referring to the copper rich area surrounding the depressed mining town of Bor in Serbia. Nikola Lezaic's first time feature is a portrait of misguided youth on the brink of maturity trying to find a sense and purpose in life before they head to college. For fans of Larry Clark and slacker drama with indie pop songs, this was a sentimental hit.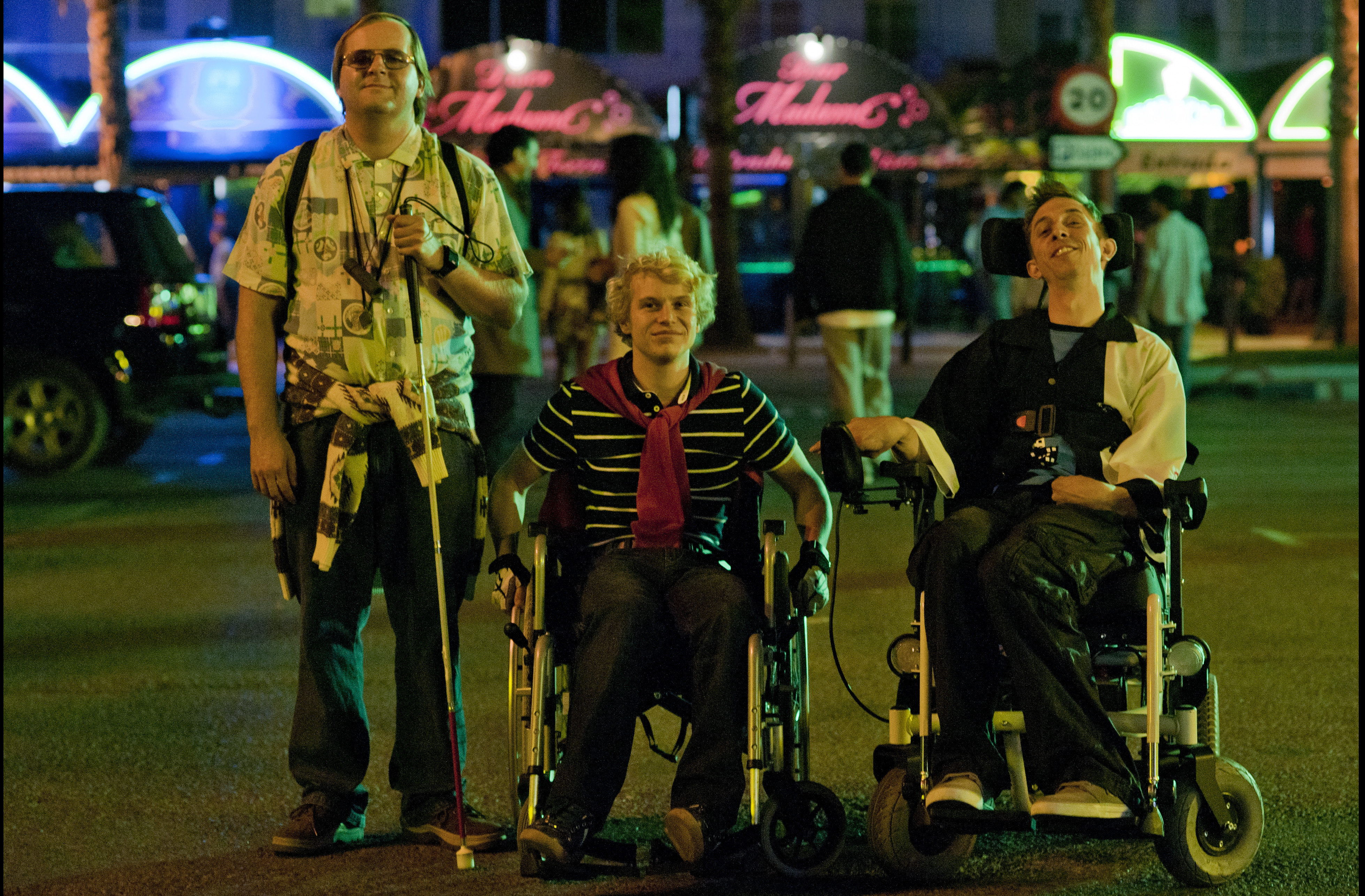 Come as You Are (Hasta la Vista)
Dir. Geoffrey Einthoven / BE 2011 / 115 mins / Dutch, French and Spanish with English subtitles / 15
Three young men in their early twenties go on a road trip to lose their virginity. One is blind, one is confined to a wheelchair and the third is completely paralysed. Under the auspices of a wine tour they embark on a journey to Spain hoping to have their first sexual experiences. Nothing will stop them. A funny and cringe-inducing film that falls somewhere between mainstream and arthouse, loosely inspired by the US-born Brit advocate for disabled people's sexuality, Asta Philpot.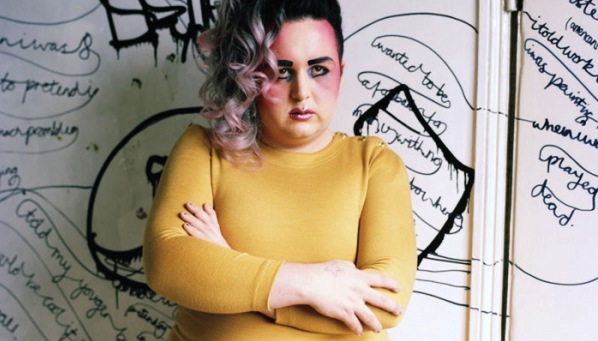 Follow
Dir. Tim Brunsden (@mrjonesy) and starring Scottee (@ScotteeScottee).
Told over four episodes, Follow was commissioned in 2012 as a live and evolving documentary about performer Scottee's experiment to gain more Twitter followers. Aiming to uncover the true secret of Twitter popularity, Scottee grows consumed with the elusive Twitter persona of a young American woman (@sodamntrue) with over 1 million followers. As her perversely moral and self-gratifying diatribes emanate over numerous Twitter feeds, Scottee becomes devoted to the idea of gaining her attention. With this, his sense of self becomes increasingly contorted. Will Scottee survive or will he be enveloped by the bewildering capitalist culture of trademarked catchphrases and the Hollywood spray tan?
All four Follow webisodes are now online. To watch, download via iTunes.
Commissioned by Abandon Normal Devices and FACT, Liverpool, and supported by Vision + Media awarding funds from the National Lottery.
Post-screening discussion: Mutant Cinema
This was an informal post-screening discussion with Paulo Cirio, Tim Brunsden, Chris Shepherd and Mark Amerika discussing filmic practices that experiment with narrative and form through cross media and internet platforms.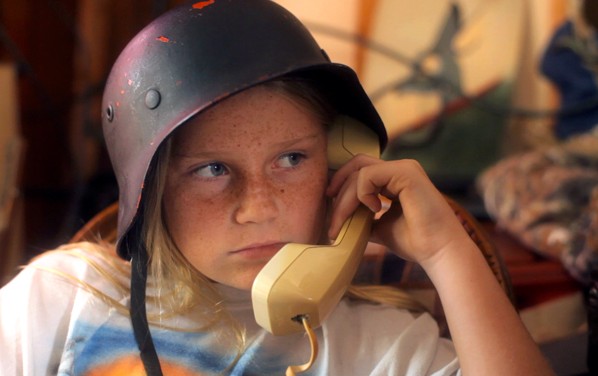 Kid-Thing
Dir. David Zellner / US 2012 / 83 mins / In English / Cert 15
Ten year-old tearaway Annie spends her time making prank calls, shoplifting and hurling dough balls at passing cars, making Bart Simpson seem like an angel in comparison. Devoid of any firm parental guidance (two male guardians hurl fireworks indoors and pass out over cheap beers), she wreaks destruction throughout the neighbourhood. But her routine is broken when she hears an old woman calling from the bottom of an abandoned well, having fallen and in need of help. Untrusting of the unseen stranger, little Annie's actions will have momentous consequences.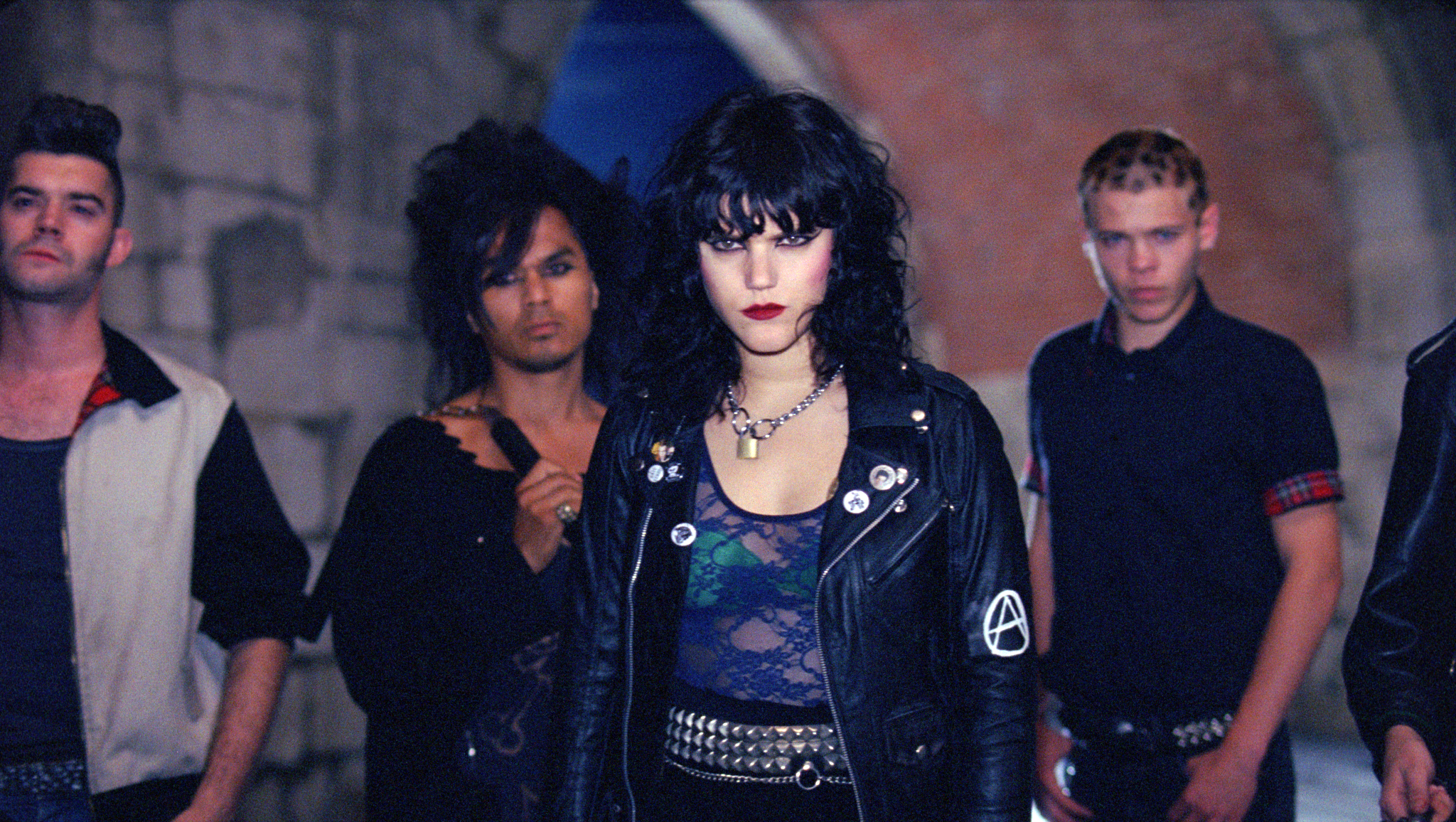 Bye Bye Blondie
Dir. Virginie Despentes / FR BE CH 2012 / 97 mins / French with English subtitles / Cert 15
Director and author Virginie Despentes burst onto the scene with the controversial Rape Me (Baise-moi) and has since become a tour de force in the French hardcore feminist movement with her publication King Kong Theory, Despentes' own candid account of how she became notorious. She tones things down in this film, the tale of two lovers who look to rekindle their romance despite a tumultuous past as Sex Pistol-worshipping punk rockers.
A tender-hearted tale of punked out lesbian love, starring Emmanuelle Béart and Béatrice Dalle, Bye Bye Blondie is a cinematically freewheeling and emotionally sincere portrayal of a star-crossed couple struggling to make it together for a second time.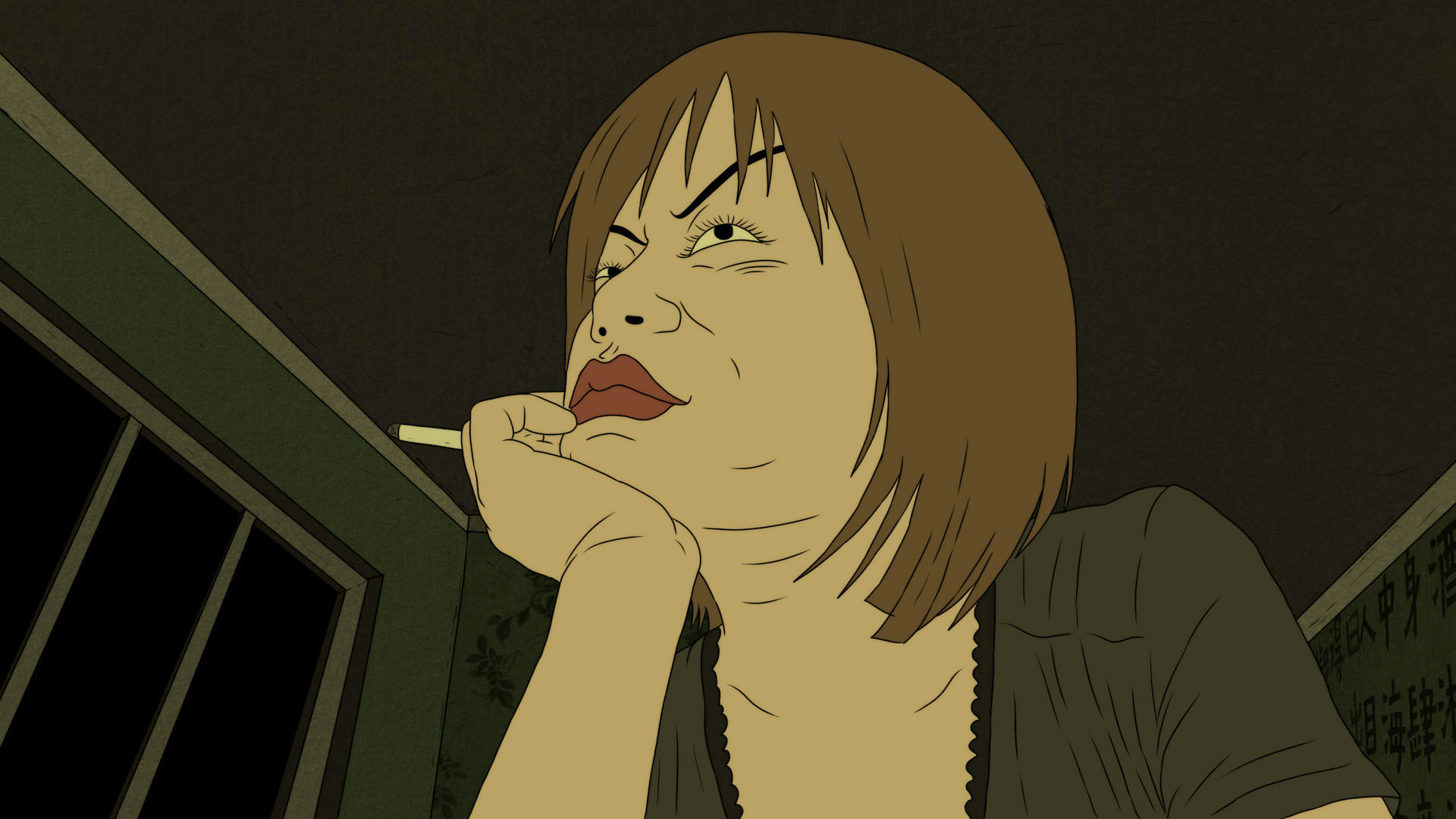 Piercing 1 plus Q&A with director Liu Jian and producer Lynne Wan
Dir. Liu Jian / China 2010 / 75 mins / Mandarin with English subtitles / Cert 15
Independent animator, former painter and first time director Liu Jian sold his apartment to make Piercing 1 on his tablet computer, producing a surprise hit on the European Film Festival circuit.
Having moved to the city to work, Zhang Xiaojun loses his job because of the financial downturn and things worsen when he is mistaken for a thief. Strikingly different from the majority of recent Chinese filmmaking, Piercing 1 tells a darker yet compelling tale of contemporary Chinese society and the drive for wealth and success. Increasingly disenfranchised, Xiaojun and his friend Dahong are convincing animated characters, attempting to deal with their situation in a manner worthy of the Coen Brothers.
Double Bill: Jouer Ponette & Nana
Innocence, naivety, curiosity and vulnerability are a few of the traits that make up the young protagonists in this double bill. These quiet compositions from two French-speaking directors reminded us of the cinematic form as well as the nature of childhood.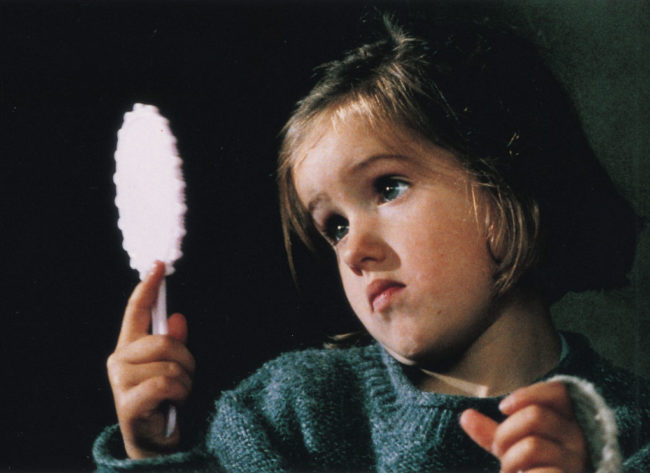 Jouer Ponette
Dir Jeanne Crépeau / CA 2007 / 94 mins / French with subtitles 
This minimalist documentary focused on behind the scenes footage of the talented four-year-old actress Victoire Thivisol, working on the classic film Ponette (Dir Jacques Dollan. 1995). It was a rare insight into a director's behaviour and the patience required to work with children on set. Victoire was, for many, the surprise winner of the Best Actress award at the Venice Film Festival.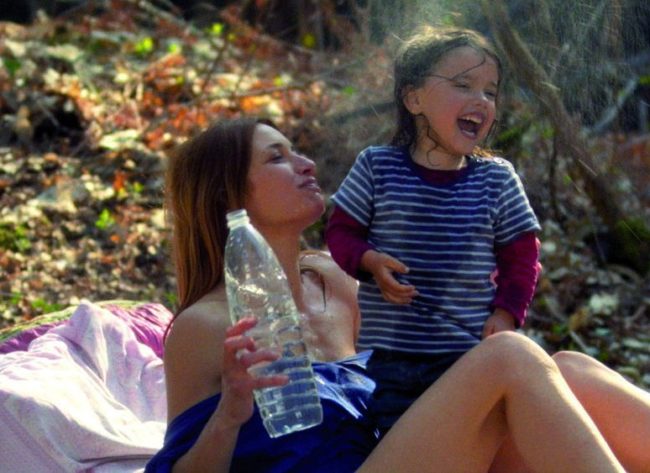 Nana
Dir Valérie Massadian / FR 2011 / 68 mins / French with subtitles
Nana, the first film from director Valérie Massadian, is a quiet exploration of childhood in all its elusiveness. Anchored by the non-performance of Kelyna Lecomte, in the titular role, as a young girl left alone to fend for herself after her impatient mother (Marie Delmas) leaves the small cabin they occupy on the outskirts of her grandmother's pig farm, and never returns. The film is intimate without being sentimental. Nana was awarded the prize for Best debut at the Locarno Film Festival.
Mockbuster Double Bill: The Man Who Saved the World (AKA Turkish Star Wars) & Lady Terminator
Mockbusters are cheaper, cheesier, straight to rental versions of well-known films. The Da Vinci Treasure, Transmorphers, Alien v Hunter, Monster Shark… bargain bins the world over are fit to bursting with these blatant attempts to steal a sliver of mojo from the Hollywood machine. In association with Optic Films, AND presented two gaudy treasures with a global twist.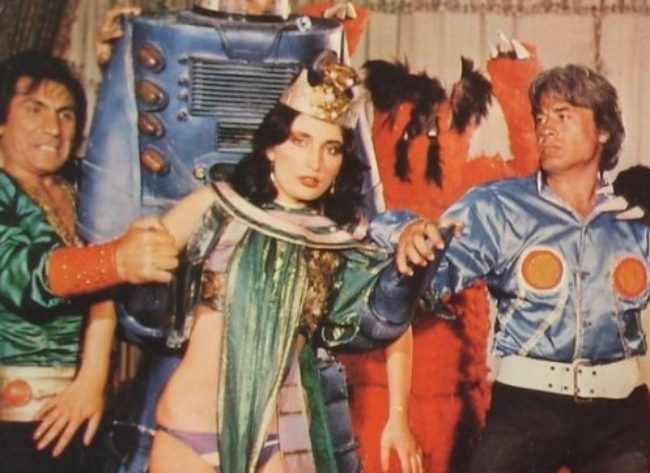 Double Bill: The Man Who Saved the World (AKA Turkish Star Wars)
Dir Çetin Inanç / TR 1982 / 91 mins / Turkish with subtitles 
Pursued by agents of the Galactic Empire, two men crash into a desert planet where they meet an old wizard and learn of a superweapon that looks suspiciously like the Death Star. With scenes stolen straight from George Lucas' blockbuster space opera and most of the score 'borrowed' from John Williams, The Man Who Saved the World (AKA Turkish Star Wars) is the pinnacle of rip off cinema.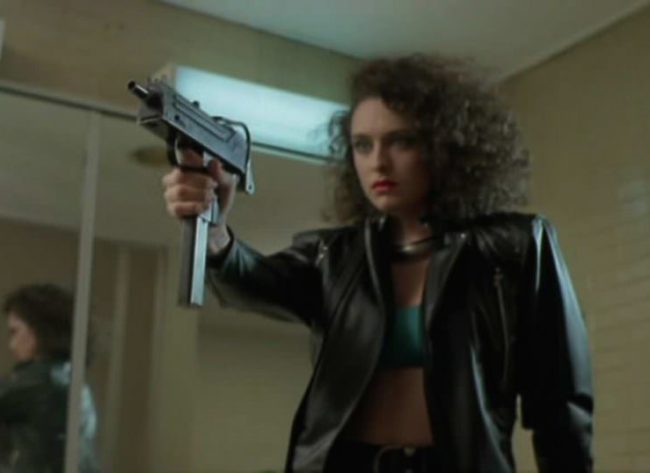 Lady Terminator
Dir H. Tjut Djalil / ID 1989 / 82 mins / Indonesian with subtitles 
Meaner, trashier, sexier and more dangerous than the original, Lady Terminator is the unofficial sequel to James Cameron's 1984 sci-fi Schwarzenegger flick. Instead of a robot from the future we have an evil sorceress queen from the past who has kidnapped a student and heads off in a murderous rampage. A brilliant, baffling work of cult cinema from Indonesia.
AND Shorts. Programme 1
This years AND shorts include dramas, animations and unconventional approaches to filmmaking. Chosen from responses to the festival's annual open call for submissions, we present a collection of filmmakers whose visions of the world are in turn stoic, shocking and visually playful.
RIP Geocities Dir. Faith Holland / 2 mins
Cutaway to a Seagull Dir. Ruaidhri Ryan / 6 mins
Slinky Dir. Gordon Culshaw / 4 mins
SHIFT Dir. Max Hattler / 3 mins
RE:Dir. Steven Adamski / 4 mins
itouch Dir. Ivar Veermae / 3 mins
A Flea Orchestra in Your Ear Dir. Graeme Cole / 15 mins
Cliffs Quarries Bridges and Dams Dir. Josh Hite / 4 mins
Miss Candace Hillgoss' flickering Halo Dir. Fabio Scacchioli & Vincenzo Core / 14 mins
Chez Eux Dir. Miguel Hara / 4 mins
Passengers 1 & 2 Dir. Riley Harmon / 3 mins
Abstract Dir. Alex Dimitriev / 3 mins
The Stag Without A Heart Dir. Stuart Croft / 12 mins
The Subterraneans Dir. Toby Tatum/4 mins
The Fat Cat Dir. Mole Hill/1 min
All Inclusive Dirs. Beate Hecher, Markus Keim/9 mins
Z Dir. Alan Warburton/3 mins
Silence Dir. Jack Edmonds/15 mins
The Unnameable Dirs. Sally-Anne Kelly, Kevin Gaffney/9 mins
A Thousand Pound Bomb Dir. Paul Beck/4 mins
Untitled Dir. Ivan Grebenhikov/3 mins
Axiom Dir. Sally Grizzell Larson/1 min
Endless High Street 1: Pret-a-Manger Dir. Michael Pinksy/12 mins
Under the Factory Floor Dir. Janet Brandon/5 mins
Event info:
Wed 29th Aug — Sun 2nd Sep 2012