From .Yu To Me / Dir. Aleksandra Domanovic (2013)
During AND Festival 2013 AND and Rhizome presented the official online premiere of From .yu to me by artist Aleksandra Domanović. The 34-minute video was launched on rhizome.org on May 21 2013 and now available in perpetuity via ANDScreen.
A 2013-2014 Rhizome Commission, with Abandon Normal Devices and Fridericianum this documentary takes on the internet's central myth–instant, seamless connectivity between distant points–by drawing out personal and political narratives that shape internet infrastructure. In doing so, Domanović makes a compelling case for small scale narrative as a way of understanding sweeping historical change and the incomprehensible, unrepresentable internet.
From .yu to me documents a moment when internet governance is in the news because of net neutrality, changes at ICANN, and new TLDs, the film suggests that the workings of the internet have always been contingent on individual decisions and broader historical circumstances.
Through a wide range of archival materials and in-depth interviews, From yu to me narrates a history of the top-level domain for the former Yugoslavia (.yu), the women computer scientists who administered it, and its relationship with the surrounding political upheaval. The .yu domain was first registered in 1989, a year later, Yugoslavia became the first socialist country to join the internet. Through the turmoil of the Yugoslav Wars and their aftermath, the domain remained in use. Its ownership was contested for a time, but it was finally taken offline only in 2010, long after Yugoslavia's dissolution and after its member states acquired their own top-level domains–such as Montenegro, which, in 2007, was granted .me.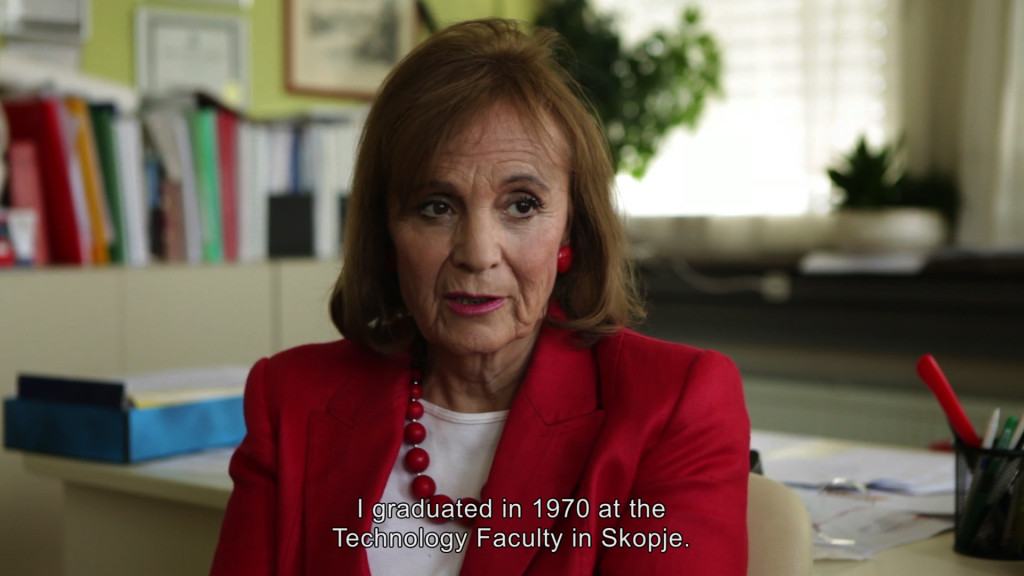 In the film Domanović focuses on two female computer scientists, Yugoslav internet pioneers and former administrators of the .yu domain — Borka Jerman Blažič and Mirjana Tasić. The Slovenian-based Blažič personally registered and administered the domain from 1989, and the Serbian Tasić took over its administration in 1994. In their telling, internet governance is deeply enmeshed in personal biography and historical circumstance.
A further perspective comes from Ivan Manojlović, a curator at the Museum of Yugoslav History in Belgrade in charge of conserving the deleted domain. Subsequently the Museum of Yugoslav History in Belgrade acquired the domain, making it their first "virtual" artifact–an online construct that long outlasted its host nation.
Commissioned by Abandon Normal Devices, Fridericianum and Rhizome.
Born in Novi Sad, YU, in 1981, Aleksandra Domanović currently lives and works in Berlin. Aleksandra Domanović's work is concerned with the circulation and reception of images and information, particularly as they shift meaning and change register, traversing different contexts and historical circumstances. Her recent solo and group exhibitions include Glasgow International (2014); The Future Was at Her Fingertips, Tanya Leighton Berlin (2013);Meanwhile, Suddenly and Then,12th Biennale de Lyon (2013); A Different Kind of Order, ICP Triennial, New York (2013), Turbo Sculpture, Space, London (2012); Higher Atlas, Marrakech Biennale 4th Edition (2012) and From yu to me, Kunsthalle Basel (2012).
Event info:
Sat 5th — Sat 5th Oct 2013
Useful links