Textile Tasters / Barbara Birch
4 June 2016
Gleaston (near Ulverston, Cumbria)

Swap skills, patterns and tips over crafternoon tea.
Barbara Birch is so keen on crafting she's even built her own 'craft outhouse' in her home in Gleaston, a village near Ulverston. When she's not sewing, quilting or making 'rag rugs' from recycled fabric she is an engineer on the nearby shipyard.  Barbara is passionate about bringing together people through craft and leads on various activities to improve her community.  She is committed to anything she turns her hand to, this year winning a Double Gold awards at the Dalemain Marmalade Festival for her Seville Orange Marmalade, having never made marmalade before.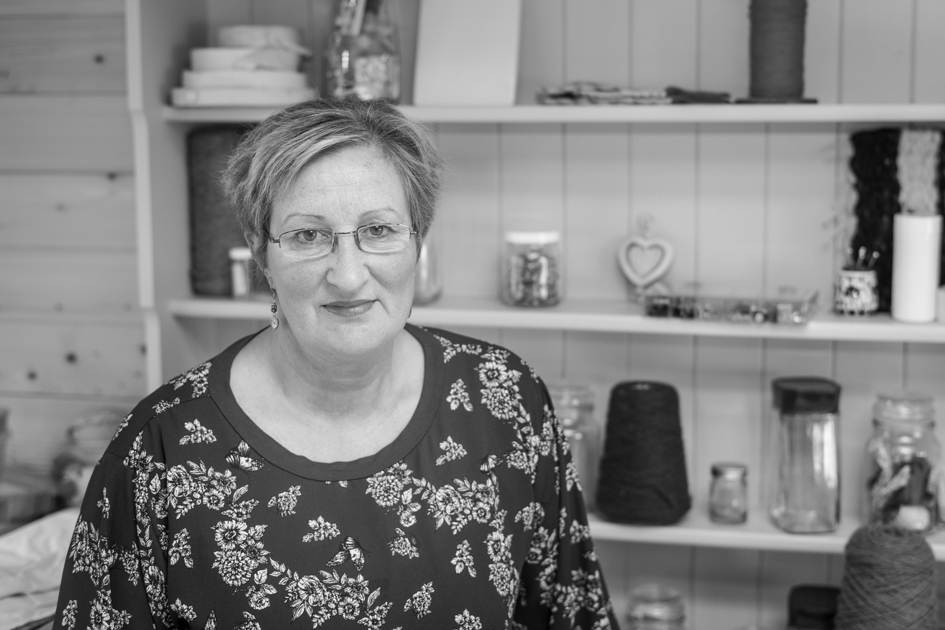 Workshop Info:
It's time to spring-clean your cupboard and look in your loft. Dig out those long lost patterns or any craft-related items you may have that are gathering dust.
'Textile Tasters' was an invitation for craft enthusiasts to join in, recycle, exchange items and share ideas. Working in small groups, participants enjoyed a range of different textile crafts and tasted 'Crafternoon Tea'.
Participants were encouraged to make a ten minute demonstration of a textile craft. It could be embroidery, knitting, crochet, tapestry, dressmaking, patchwork or something else. This workshop was aimed at building a Cumbria-wide network of textile crafters.
'Textile Tasters' was part of Workshops In People's Homes.