The Challenge
Abandon Normal Devices (AND) and The Influencers teamed up with the internationally renowned icon of underground culture John Law, co-founder of the San Francisco Cacophony Society, Burning Man and Billboard Liberation Front, and with writer, photographer and explorer Julia Solis of Dark Passage and the recent Seafoam Palace to set a provocation to a new generation of creative troublemakers.
The Challenge was launched on 25th October as part of AND's online programme The Lost Hour, marking the occasion when once a year clocks across the world are brought back one hour. Using this as inspiration to ask artists and audiences – if you could get away with it, what would you do with the hour that gets lost? The collaborators drew from the collective's rich history of culture jamming, activism and anarchic pranks, to set a challenge through system of online nominations. Each nominee had 48hrs to complete the challenge and post the video documentation online, then to nominate 3 more participants.
All the outcomes were collected in one map to be showcased at The Influencers Festival Barcelona from 27-29 November. The Challenge was not a competition, but a visionary collaboration between creative people all over the world.
See how The Challenge unfolded here.
The Challenge
Daylight saving time was devised to ensure agricultural labourers worked appropriate number of hours in the day and a peculiar quirk in the winter months, in various countries throughout the world clocks are brought back 1hr. Meaning effectively 1hr of our year *gets lost* and unaccounted for, it disappears.
Here's the challenge: while time stops for everyone else – the world is frozen – you have one hour to explore a secret zone, a negative space, that is a common space that citizens pass every day, but never see. A dive into the past, a jump into the future. It could be a secret place that only you and those you allow, would recognize. Only that this place is very close, as it always was. If you could climb the layers of infrastructure that make your place work, or dig deeper into them, where would you go? If you knew the hour was going to be erased what you liberate?
This is how the challenge works:
1) FIND the portal and enter that negative space. Occupy it, reimagine it, hack it, exploit it, make something funny or ridiculous in it. Get there, do whatever you want (You'll get away with it …as long as you make it back out of the portal before that time is up.)
2) POST a 30 seconds video within 48 hours on your on line platform of choice (youtube, vimeo, instagram, tumblr, facebook, twitter). Tag it #thelosthour
3) NOMINATE 3 more troublemakers to take up the challenge! Don't forget: you're not alone in this Challenge. You have been nominated by someone and you have the right to nominate others. Dozens of artists, explorers or just common people are sharing their secret zones. You are already part of this community, enjoy it and connect with others!
We'll be keeping track of all #thelosthour secret zones around the world.
About John Law
John Law was among the founders in 1986 of The Cacophony Society. Emerging from the ashes of the mysterious and legendary Suicide Club, the Cacophony Society was an informal, unclassifiable group of anonymous people who spent their time exploring the boundaries of conformist society, and occasionally crashing them.
They sought imagination, adventure and mutual trust beyond the pale of those provided by mainstream society; that involved playful ways of disrupting propaganda, mocking respected symbols (like in their infamous Santarchy, an invasion of rebellious Santas), exploring forbidden urban spaces (from sewers to bridges), rebuilding freedom through mayhem, confusion, dangerous operations and sometimes outright madness. Mostly harmless, often illegal, always fun.
"You may already be a member" was their motto. The Cacophony Society, which at its highest consisted in a network of a dozen different cells all over the United States, influenced counterculture as much as it indirectly did with mainstream, pop culture. The Society inspired Chuck Palahniuk's Fight Club (he was himself a member of Cacophony in the 90s).
What few people know is that John Law was among the core group of the anonymous Billboard Liberation Front, which for at least three decades has been "improving" propaganda messages on large highway or urban billboards. Their pranks are meant to surprise, shock, criticize or mock, but most important of all, to be copied and imitated everywhere. This form of weird creative activism was dubbed "subvertisting" and inspired activists and street-artists alike. The Billboard Liberation Front's operations are now considered a keystone in interventionist are and social activism.
Up to August 2016, Masters & Servers will explore networked culture in the post-digital age, a joint project by Aksioma (SI), Drugo more (HR), AND (UK), Link Art Center (IT) and d-i-n-a / The Influencers (ES).
This project was funded with support from the European Commission. This publication [communication] reflects the views only of the author, and the Commission cannot be held responsible for any use which may be made of the information contained therein.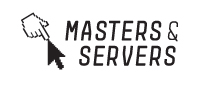 Event info:
Sat 25th Oct — Thu 27th Nov 2014
Useful links