The Pirate Cinema / Nicolas Maigret (2013)
The hidden activity and geography of real-time peer-to-peer file sharing via BitTorrent is revealed in The Pirate Cinema, an online project by Nicolas Maigret. In this monitoring room, omnipresent telecommunications surveillance gains a global face, as the program plunders the core of restless activity online, revealing how visual media is consumed and disseminated across the globe.
This live work produces an arbitrary mash-up of the BitTorrent files being exchanged in real time, based on the traffic of the Pirate Bay's top100 videos. These fragmentary contents in transit are monitored, transforming BitTorrent network users (unknown to them) into contributors to an endless audio-visual composition.
This new commission by AND is part of an ongoing body of work by Maigret and his collaborators, taking different forms in installation, live performance and a publication. The online version is an ambitious and necessary evolution of the project, which was first exhibited at AND Festival 2013, Liverpool. The online launch coincides with an exhibition at the Aksioma Project Space in Ljubljana from 21 Jan– 20 Feb 2015 and a live networked data performance at transmediale2015 on 29 Jan 2015.
Nicolas Maigret exposes the internal workings of media, through an exploration of their limitations, dysfunctions or failure thresholds which he develops sensory and immersive audio visual experiences. As a curator, he initiated the disnovation.net research, a critique of the innovation propaganda. Maigret was a member of the LocusSonus lab in France, where he explored networks as a creative tool. He cofounded the Art of Failure collective in 2006 and now teaches at Parsons Paris.
Brendan Howell was born in Manchester, CT, USA in 1976. He is an artist and a reluctant engineer who has created various software works and interactive electronic inventions. Currently, he lives in Berlin, Germany. He has done research and led courses at the Muthesius Kunsthochschule, Merz Akademie, Fachhochschule Potsdam and the Kunsthochschule Berlin, Weißensee.
Project commissioned by: Abandon Normal Devices (UK), Aksioma – Institute for Contemporary Art (SLO), Kunsthal Aarhus (DK), in partnership with transmediale2015 (DE).

With support from: ArtKillArt, CNC / DICREAM, La Maison populaire, Conseil Général de Seine-Saint-Denis (FR), Eastern Bloc (CA).

The Pirate Cinema (Online) is realised in the framework of Masters & Servers, a European adventure by Aksioma (SI), Drugo More (HR), AND (UK), Link Art Center (IT) and d-i-n-a / The Influencers (ES) focused on a new generation of digital interventionism.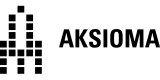 Event info:
Thu 3rd — Sat 5th Oct 2013
Useful links