AND Hack#1 – Guest Speakers
Tue 17 Jun 2014
Meet the speakers who'll be delivering our #filmdatahack lightning talks on Sat 28th June
To open our #filmdatahack we're drafting a stellar team of guest speakers from across the film industry to immerse us in the sector and introduce us to a range big data talking points. Each talk will last no more than 10 minutes and there will be a short Q&A chaired by Gabrielle Jenks, who will also talk on festivals and data. Tickets can be booked (for free) here.
This is perfect for people who don't fancy hacking but have an interest in cinema, technology, marketing, film distribution etc. No prior knowledge necessary, just settle into your seat, open your ears and wait for inspiration to strike.
Anthony Thornton
Head of Digital Content, British Film Institute
TALK: Viewing Trends & Data (BFI Player)
Anthony Thornton drives the digital content strategy for the BFI, working on the hugely successful BFI Player and on the main BFI website. Since he arrived in October 2013 there has seen year-on-year unique user growth of over 112%. As digital director for IPC Southbank, he propelled Marie Claire to the top of the rankings as the UK's number one upmarket women's destination and provided digital consultancy to one of the ten biggest-selling US magazines. Previously he established NME.COM as Europe's biggest music editorial site.
Deborah Parker
Managing Director, British Federation of Film Societies
TALK: Volunteer Film Exhibition
Deborah is responsible for all BFFS operations and staff while overseeing the delivery and quality of projects, events and services to BFFS members and the UK non-theatrical film exhibition and community cinema sector. Before that she was the head of audience development at Vision+Media, where she led on the development and roll-out of strategic programmes to build and engage diverse audiences for cultural film, film education and screen heritage, working alongside national partners such as the ICO, BAFTA and the BFI.
Michael Pierce
Co-Founder of Cinema Nation and Scalarama
TALK: Pop Up Cinema & Hierarchy Change
Before co-founding Cinema Nation, a London-based research and development agency that encourages and champions all forms of film exhibition, Michael worked for the BFI London Film Festival and Phoenix Cinema, before joining Curzon Artificial Eye. Over 3 years, Michael worked in Events, Marketing and Publicity before project managing the Curzon Home Cinema initiative. After completing an MA in Film Curating in 2011, Michael worked with Roxy Bar and Screen's Philip Wood in producing a London-wide film season paying tribute to the legendary Scala Cinema. Expanding the concept across the UK in 2012, Michael and Phil then founded Cinema Nation to deliver projects that will support film exhibitors and their audiences, and develop cross network opportunities for collaboration. Alongside a monthly radio show on Resonance 104.4fm, Cinema Nation's current projects include network support for the BFI's Gothic season, the development of a cinema event listings website and the fourth edition of the Scala initiative across the UK in September 2014, this time called 'Scalarama' and supported by the BFI's Programming Development Fund.
Jamie King
Founder of VODO and Babelgum
TALK: Boutique Curation
Jamie is Founder & CEO of VODO, a content distribution platform focused on independent creativity and innovative revenue models. They connect independent content producers with large online audiences in a way that makes sense in today's content environment. His focus for the last decade has been exploring the possibilities of digital and networked distribution for content and creativity. His previous work with AND includes DARK FIBRE, a hybrid feature film previewed at the festival in September 2009 and aired on video portal Babelgum in November 2010 as a web series. He was also the creator of STEAL THIS FILM, one of the most downloaded documentaries of all time, which focused on challenges posed to the copyright system posed by file-sharing – and on the incredible promise for creativity and culture.That promise continues to be his passion.
Chris Dennis
Digital Marketing Manager, Entertainment One UK
TALK: Re-Start
Chris leads the digital marketing strategy at Entertainment One UK, the largest independent distributor in the UK and has worked on over 150 theatrical campaigns. Recent titles have included 12 Years A Slave, Dallas Buyers Club and Divergent. He has worked across all sectors of film in the UK from production to sales, exhibition and distribution in marketing. He won a Screen Award for Campaign Of The Year For A 3D Film in 2011 for TT3D: Closer To The Edge for its innovative use of digital marketing as a tool for creating a breakout campaign. He was a keynote speaker at the Social Media Master Class 2012 discussing the integration of digital and social media into the broader marketing mix on Twilight: Breaking Dawn Part Two.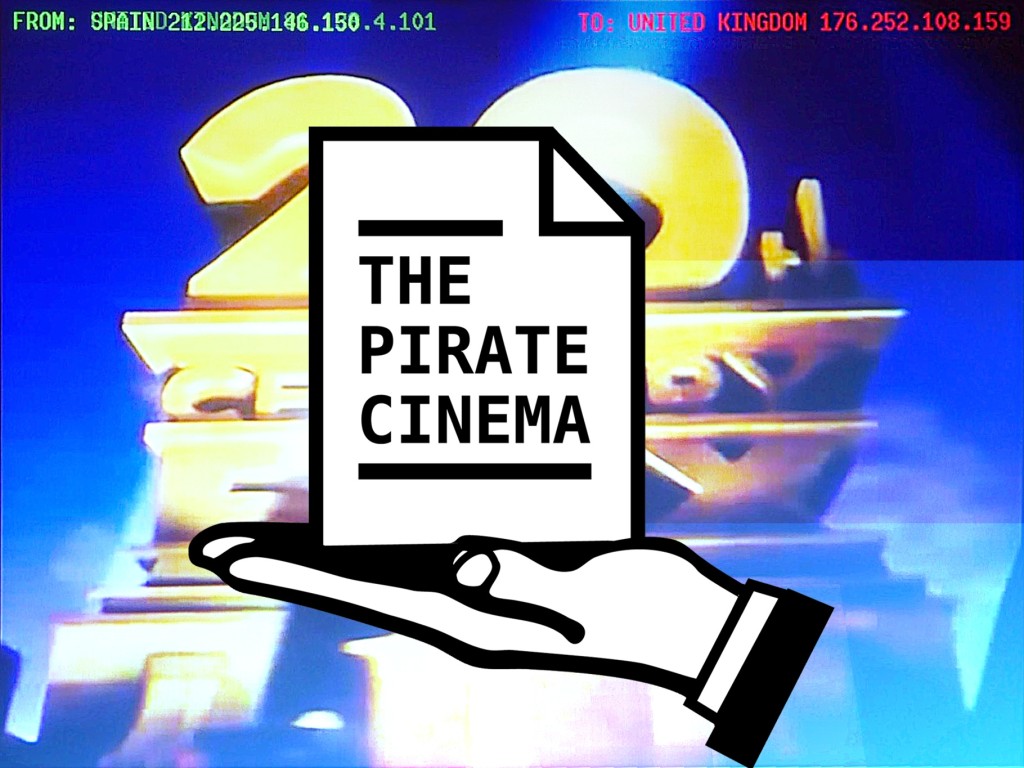 Nicolas Maigret
Sound and Media Artist, creator of the Pirate Cinema
TALK: Your best entertainment value
Nicolas Maigret is an artist working in digital art and sound since 2001. His recent project The Pirate Cinema, is a diversion of a copyright surveillance system revealing the dynamics and the contents shared on the peer-to-peer file sharing networks. His work exposes the internal workings of media, through a reflection on their errors, their dysfunctions, their limitations or failure thresholds. After completing studies in intermedia art, Maigret joined the LocusSonus lab in France, where he explored networks as a creative tool. He teaches at École des Beaux-arts de Bordeaux and cofounded the collective Art of Failure in 2006. He is also involved with the project Plateforme, an artist-run centre in Paris. His work has been presented in international festivals, galleries and museums: Sonar (Barcenola), File (Sao Paulo), Museum of Art and Design (New York), SETI (San Francisco), NWFF (Seattle), Cmoda (Beijing), Upgrade! (Chicago), Eastern Bloc (Montreal), Gli.tc/h (Birmingham), Sonica (Ljubljana), Mapping Festival (Genève) and Cimatics (Brussels).
Julian Tait
Co-Founder, Open Data Manchester
TALK: Open Data Culture
Julian is project initiator and creative producer of Open Data Manchester, he is interested in the societal impact of technology and mechanisms that bring about change. Since May 2009 he has been leading the Open Data Cities programme for FutureEverything. The programme seeks to bring about a change in the way that public bodies within Greater Manchester share data with themselves and citizens. The project laid the ground work for the Greater Manchester Datastore DataGM and created the Open Data Manchester community. He is also a co-founder of SMC_MCR a monthly event that brings together people who are interested and active in technology and social media, Redeye – The Photographer's Network and Look 07 – The Year of Photography
Our #filmdatahack Lightning Talks will be hosted at Cornerhouse in Manchester on Friday 27th June between 11:00am -13:00pm. We hope you can join us, and you can book your free ticket for the HACK or just the talks here.
Recent Journals
Other Journals
2023

2022

2021

2020

2019

2018

2017

2016

2015

2014

2013

2012

2011