Call for Submissions – Filmmakers
Tue 10 Sep 2013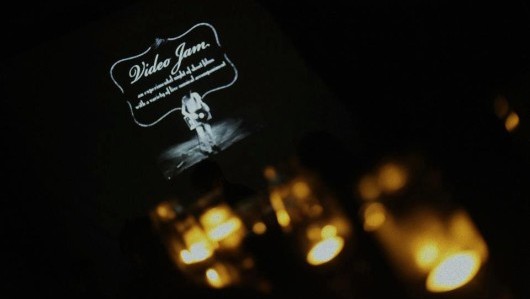 We are now accepting film submissions to celebrate the centenary of actress and innovator Hedy Lamarr's birth.
AND 2013's screening of Experiment Perilous will be followed with a special performance by Video Jam, and for this spectacular event we are looking for work by artists specialising in all disciplines of moving image.
Video Jam will be collecting a programme of short films of any genre, by professionals and amateurs alike, and will then pair each film with a musician. This 'blind collaboration' will culminate in an experimental event at which every film is screened with its own original score, performed live.
Examples of work previously submitted to Video Jam has included: claymation, video art, stop motion, dance performances, music videos, narrative films, documentaries, found footage, archive footage and much more.
This is a great platform for a large audience to see/hear your work and for you as an artist to witness your work re-imagined.
Submission Guidelines
Who
Anybody working within the medium of moving image.
Genre
Any. Film with no dialogue may work best as existing sound will be removed from the films, effectively making them silent.
Please call to mind the cultural and spiritual context of the Lady Chapel, and that this event is a celebration of the life of Hedy Lamarr. You can learn more about her in our blog post Hedy Lamarr: The Naked Inventor. How your work relates to the space and fits in with themes such as women, technology, innovation and memory will be considered.
Length
Up to 20mins.
Budget
We have a limited budget for this event but we will be providing remuneration for all submissions that are used on the night. This fee will be subject to discussion.
How to Submit
Deadline: 5pm, Wed 18 Sep 2013
Please email Sarah Hill (sarah.hill@videojam.co.uk) and Sam Hughes (sam.hughes@videojam.co.uk) with the subject line 'A/N/D Film/Music Submission'.You must also include a link to your work online, on YouTube, Vimeo etc.
Recent Journals
Other Journals
2023

2022

2021

2020

2019

2018

2017

2016

2015

2014

2013

2012

2011