Hedy Lamarr: The Naked Inventor
Thu 15 Aug 2013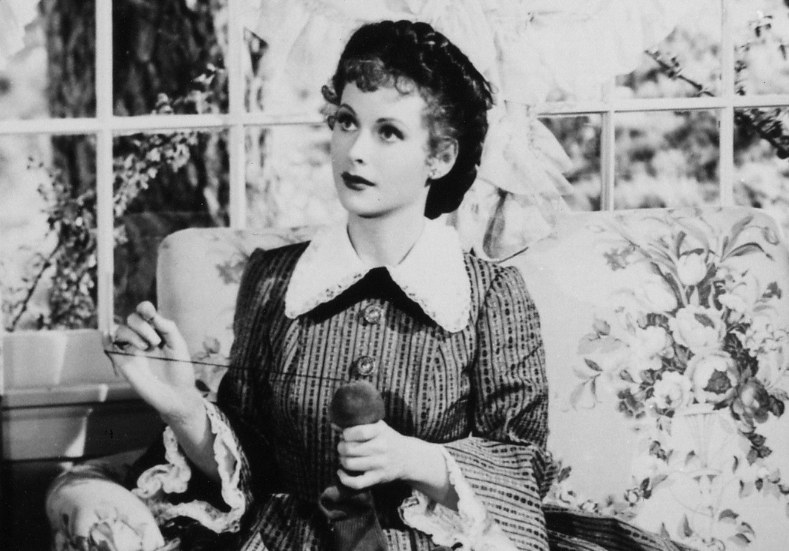 Pictured: Hedy Lamarr, famed for looking good and co-inventing spread spectrum technology.

This blog was writen ahead of the Hedy Lamarr screening celebrating her life and work in October 2013. Find out more about Abandon Normal Devices.

Born in Vienna, Hedwig Eva Maria Kiesler enjoyed an unremarkable childhood with her parents before dropping out of school to pursue a career as an actress. Fascinated by cinema, she was tutored by theatre director Max Reinhardt in Berlin before making her debut in Czech and German pictures.
Not one to start lightly, the twenty-year old Miss Kiesler caused international jaws to hit the floor by appearing stark naked in Gustav Machaty's Ekstase (1933).
A bare bottom might seem tame by today's standards, but with the exception of pornographic films, Hedy was the first woman in cinematic history to flaunt her body for the camera as she lithely skinny-dipped her way to fame.
Still, it wasn't her nude scenes that caused Ekstase to be banned in the USA, or that drove her future husband, munitions dealer Fritz Mandl, to burn every copy he could buy.
Sexual intercourse had been depicted in movies before, but this was the first time a woman had ever stimulated an orgasm on screen. Most audiences were shocked, others were downright outraged, and so Hedy began her career amid a gutsy cloud of controversy.
The aforementioned Mandl soon put a stop to Hedy's acting career, and she was relegated to the role of arm candy as he struck munitions deals with Nazi officials. Tired of her controlling husband and stifling marriage, Hedy put on every single piece of jewellery she owned and absconded to London in disguise.
There she met with MGM mogul Louis B. Mayer, who signed her on the condition that they change her name from Hedwig Kiesler (renowned as 'The Ekstase Girl') to Hedy Lamarr in an attempt to subdue her notoriety.
Hedy appeared in over thirty films throughout her life, starring alongside Golden Age icons such as Judy Garland, George Sanders, James Stewart and Charles Boyer.
She always retained a grounded sense of what her fame entailed and how the industry worked, confessing: "Any girl can be glamorous. All you have to do is stand still and look stupid."
The truly remarkable thing about Hedy Lamarr was that, in between films, she was busy co-inventing a torpedo guidance system for the U.S Navy to use against Hitler's U-Boats. You read that correctly: the star of Samson and Delilah, Algiers and Experiment Perilous spent her spare time trying to thwart the Nazis from her Hollywood mansion's drafting table.
Inspired by her knowledge of munitions, and with the help of experimental composer George Antheil, the pair patented 'frequency hopping' technology that would go on to shape inventions such as the Global Positioning System, Wi-Fi, Bluetooth and guided missiles.
Tragically, Hedy's genius went unrecognised for decades and never made her a penny; she and Antheil gave their patent to the U.S. Navy for free. It languished until the 1960s when it was finally utilised during the Cuban Missile Crisis.
As her acting career waned, Hedy became reclusive and sought the quiet isolation of retirement. Her fascinating life was brought back into the spotlight when she was granted an Electronic Frontier Foundation Award in 1997 for her pioneering scientific work.
In customary bold, sassy style, on receipt of the award Hedy simply said "It's about time".
Recent Journals
Other Journals
2023

2022

2021

2020

2019

2018

2017

2016

2015

2014

2013

2012

2011