Introducing the Abandon Normal Devices Podcast
Wed 08 Sep 2021
The Abandon Normal Devices Podcast is a new space for sharing conversations and audio highlights of AND's programme – a community and exhibition space for art, new cinema and digital culture.
Following AND Festival's 2021 edition, we have launched Series 1 to offer an alternate way to experience our popular programme of talks and panel discussions. Episodes will offer insight into commissioned artworks on themes of speculative earth futures, digital archives, sonic oceans and environmental crises, featuring discussions with artists Anita Fontaine, Maxwell Mutanda, Hakeem Adam, Kate Davies, Aura Satz and more. Elsewhere we will be interrogating the conditions of art processes, sustainability and our collective worlds, with Suzanne Dhaliwal, Jonathan May, Razia Jordan, Siddharth Khajuria, and Penny Rafferty.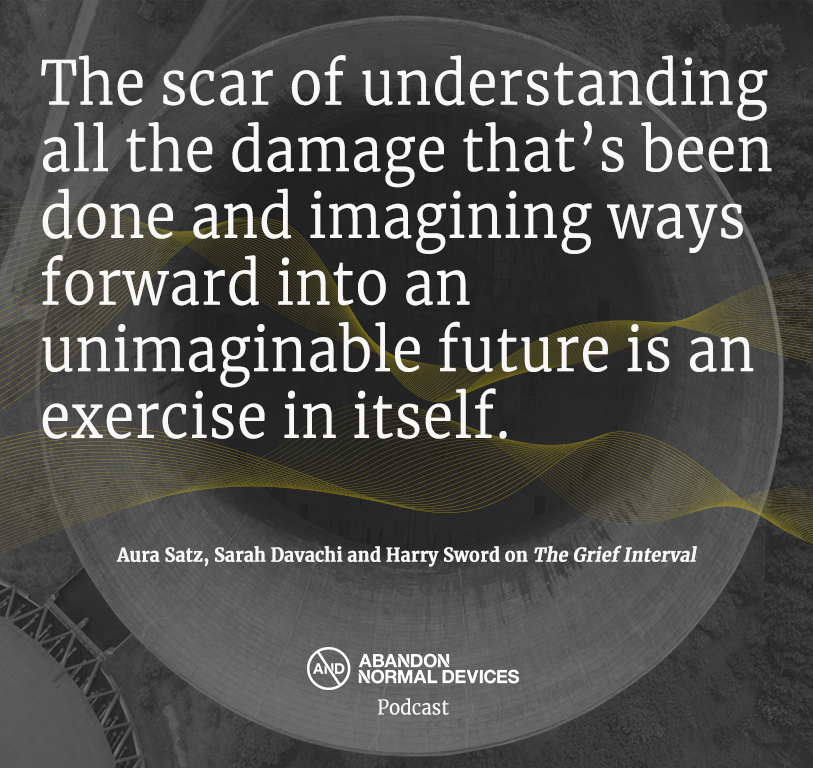 We recognise this has been a difficult period to connect with artists and artworks as a community, to share and discuss the impact of the works within the festival and we hope the voices in these podcasts can accompany you for days of listening, discovery, thought and reverie. Designed as an accessible alternative to our video-based content, allowing time away from the screen.
Dive into the first four episodes on Spotify or wherever you listen to podcasts. Episodes will be released weekly, with 11 episodes to look forward to in Series 1. Listen to Episodes 1-4 now.
Abandon Normal Devices is supported using public funding by Arts Council England.
Recent Journals
Other Journals
2023

2022

2021

2020

2019

2018

2017

2016

2015

2014

2013

2012

2011