The Art of Bots / Intro
Over recent years tiny automated and nonsensical beings have infiltrated our daily life via twitter and email. They have taken delight in agitation by imitating human behaviours – from telling jokes to online-dating. These small computer programmes are called bots (derived from the word robot) and their repetitive and often simple actions have brought fun to – and often poked fun at – the Internet platforms that now mediate our lives.
This weekend of workshops, labs and bot showcases was a chance to meet pioneers of the bot making community, gain an insight into their practices and also uncover the darker side of these computer programmes.  Bot creators come in many different guises and our weekend featured artists, whistleblowers, developers, gamers, comedians, thinkers and inventors from this global micro-community.
In the showcase, audiences discovered more about bot behaviours and their creative potential plus how these are connected to histories in automata and movements such as Dada and Fluxus. It was a unique opportunity to get hands-on with bot inventions and prototypes as they are being created.
Talks and presentations took the form of the Disruption Network Lab: Bots curated by Tatiana Bazzichelli. This was an ongoing platform of events where artists, hackers, networkers, whistleblowers and critical thinkers who entered into a dialogue. This keynote and panel discussion considered and interrogated the political and artistic potential emerging from the relationship between surveillance and the use of bots. Alongside the weekend of events we will release a programme of bot works online.
The programme was co-curated with Matthew Plummer-Fernandez, a British-Colombian artist based in London known for 3D printed sculpture, bots and the popular blog Algopop.
  
Images from 'Botcave Workshop' with Matthew Plummer Fernandez, ÉCAL, Lausanne, 2014
The Art of Bots is delivered in partnership with Somerset House and media partner Furtherfield. It is realised in the framework of Masters & Servers, a joint project by Aksioma (SI), Drugo more (HR), Abandon Normal Devices (UK), Link Art Center (IT) and d-i-n-a / The Influencers (ES). 
This project has been funded with support from the European Commission. This communication reflects the views only of the author, and the Commission cannot be held responsible for any use which may be made of the information contained therein.
Venue partner:                                          
Media partner:

Part of and with support of: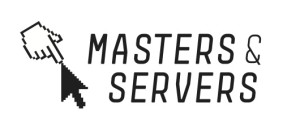 Funded by:

Event info:
Fri 15th — Sat 16th Apr 2016
Useful links