Disruption Network Lab / Bots: Tracking Systems of Control
Disruption Network Lab (DNL) was an ongoing platform of events where artists, hackers, networkers, whistleblowers and critical thinkers entered into a dialogue. Curated by Tatiana Bazzichelli and usually taking place in Berlin at Kunstquartier Bethanien, these talks and presentations have been developed in partnership with AND alongside the The Art of Bots programme taking place at Somerset House, London, on 15 and 16 April 2016.
The DNL Bots: Tracking Systems of Control features a keynote speaker, U.S. Air Force whistleblower Cian Westmoreland (Project Red Hand, USA), and a panel discussion that considers the relationship between surveillance and the use of bots. The event focuses on the 'darker' side of bot usage, on the issues of surveillance, tracking and whistleblowing. In particular, the use of automated systems for network centric aerial warfare, drone airstrikes, online tracking, and pervasive invisible infrastructures will be analysed and presented. Who is responsible for the output and actions of bots, both ethically and legally?
Programme

13:00 – 14:30  KEYNOTE

Cian Westmoreland (U.S. Air Force whistleblower, Project Red Hand, USA). Moderated by Tatiana Bazzichelli (Artistic Director of the Disruption Network Lab, IT/DE).
15:00 – 17:00  PANEL
Vladan Joler (Director of the SHARE Foundation, Associate Professor and Chair of New Media Department at the University of Novi Sad, RS), Joana Moll (artist and researcher, ES), Richard Tynan (Technologist at Privacy International, UK), Carmen Weisskopf (!Mediengruppe Bitnik, CH). Moderated by Marc Garrett (co-founder, Furtherfield, UK).
Speakers:
Keynote: Cian Westmoreland was in the U.S. Air Force in Kandahar in 2009. He helped build a communications system that helped coordinated all air operations over Afghanistan through a network of individuals around the globe. When he finished, he received a bullet on his Enlisted Performance Report that he assisted 200+ enemy kills. The '+' ate at him and caused him to research further and cross reference numbers with the UN figures, and found that this number did not include civilians. His life's work was a job that still continues to kill people in what he now believes to be an unjust war. This drove him to travel the world in search of answers, and to find some truth. He is a member of Project Red Hand.
"I once believed in national security, and now I believe in human security. It is essential for the survival of our species and life on this earth that we all do the same and think critically of how we can move the world around us to make life safe for everyone. This is the challenge of this generation"
Joana Moll is a Barcelona based artist and a researcher. Her work critically explores the way post-capitalist narratives affect the alphabetization of machines, humans and ecosystems. Her main research topics include communication technologies and CO2 emissions, virtual civil surveillance on the Internet and language. She is a member of the scientific and artistic committee of the transdisciplinary research project Antiatlas des Frontières and co-founder of The Institute for the Advancement of Popular Automatisms. She is a visiting lecturer at College of Art and Design of Vic and a lecturer at VIT Lab in Vic (Barcelona).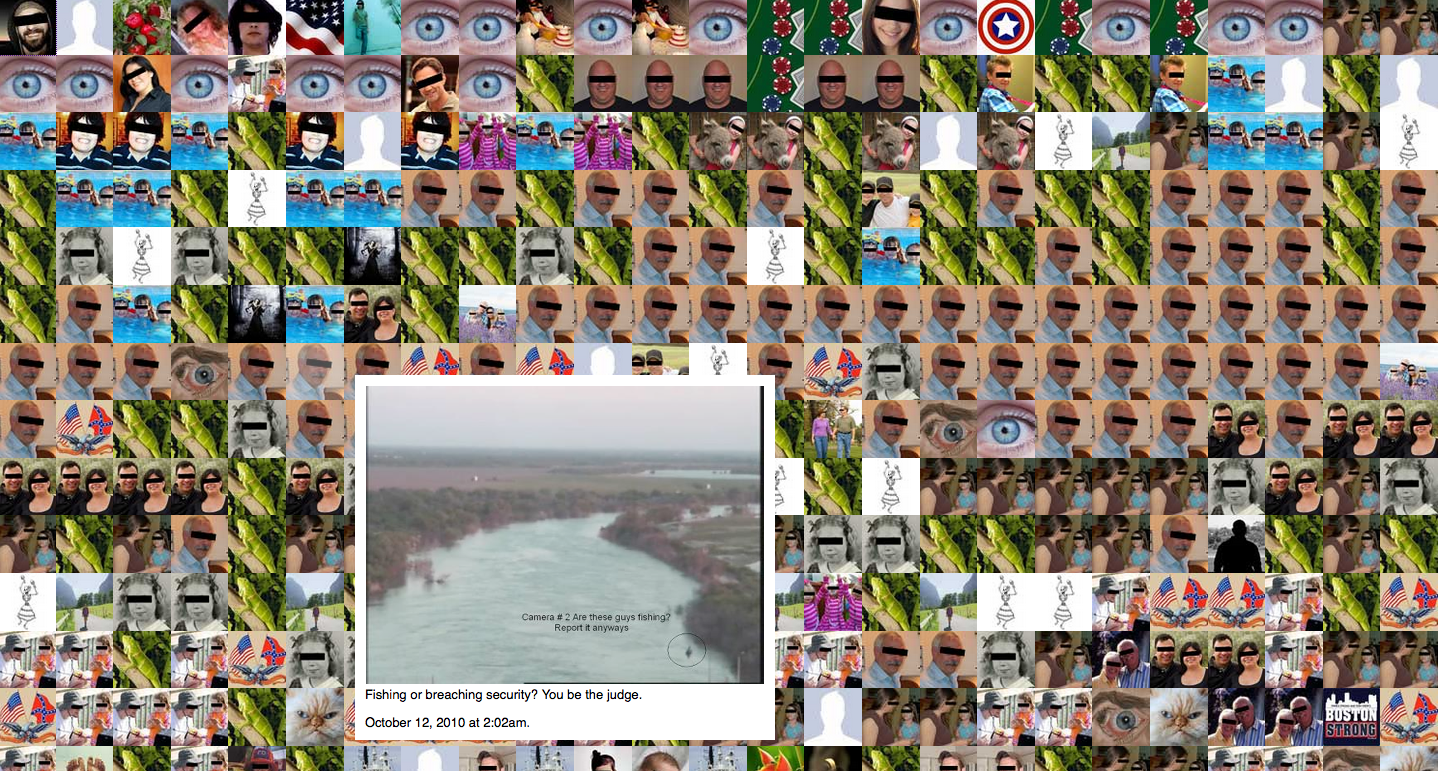 Vladan Joler is Associate Professor and Chair of New Media Department at the University of Novi Sad, Serbia and the director of the SHARE Foundation, nonprofit organization that is dedicated to protecting the rights of Internet citizens and promoting positive values of openness, decentralization, free access and exchange of knowledge, information and technology. In last 2 years Vladan is leading Share Lab – a research and data investigation lab for exploring different technical aspects of the intersections between technology and society. Share Lab is using various network topology, data mining and data visualization methods to uncover, visualize and independently monitor different aspects of Internet privacy and security.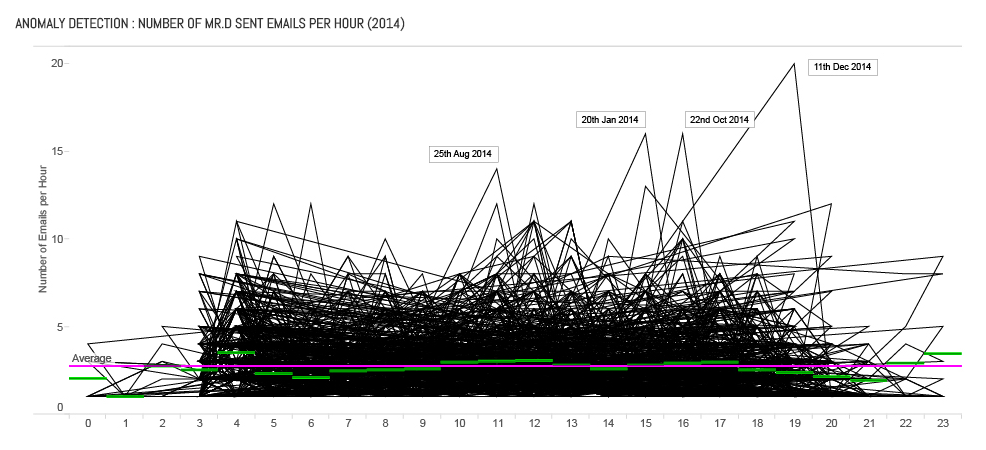 Richard Tynan is a Technologist at Privacy International in the UK, an organisation committed to fighting for the right to privacy across the world. Tynan's work focuses on the area of surveillance technologies, specifically wired and wireless surveillance mechanisms and the strategies employed by cyber-criminals to harvest private information from a wide range of ubiquitous devices such as cell phones and personal computers. With a PhD in Distributed Artificial Intelligence for Embedded Sensor Networks from University College Dublin, and has also completed a Graduate Diploma in Law. In 2014, Richard Tynan, visited Guardian headquarters with Mustafa Al-Bassam (former core member, LulzSec) to examine the way GCHQ obliterated The Guardian's laptops storing copies of top-secret documents provided to them by whistleblower Edward Snowden.
 Carmen Weisskopf – !Mediengruppe Bitnik (read – the not mediengruppe bitnik) are contemporary artists working on and with the Internet, living and working in Zurich. Their practice expands from the digital to affect physical spaces, often intentionally applying loss of control to challenge established structures and mechanisms. In early 2013 !Mediengruppe Bitnik sent a parcel to WikiLeaks founder Julian Assange at the Ecuadorian embassy. The parcel contained a camera which broadcast its journey through the postal system live on the internet. They describe «Delivery for Mr. Assange» as a SYSTEM_TEST and a Live Mail Art Piece. They have also been known for sending a bot called «Random Darknet Shopper» on a three-month shopping spree in the Darknets where it randomly bought objects like Ecstasy and had them sent directly to the gallery space. !Mediengruppe Bitnik are the artists Carmen Weisskopf and Domagoj Smoljo. Their accomplices are the London filmmaker and researcher Adnan Hadzi and the reporter Daniel Ryser.
Moderators:
Tatiana Bazzichelli is Artistic Director of the Disruption Network Lab. Former Programme Curator at Transmediale festival in Berlin from 2011 to 2014, she initiated and developed the year-round 'reSource transmedial culture' project. She was Post-Doctoral researcher at the Leuphana University of Lüneburg, as part of the Centre for Digital Cultures (2012 – 2014). In 2011, she received a PhD degree in Information and Media Studies at the Faculty of Arts of Aarhus University in Denmark. She has written a number of books including, Networked Disruption (DARC Press, Aarhus University, 2013) and co-edited Disrupting Business (Autonomedia, New York, 2013) with Geoff Cox. Active in the Italian hacker community since the '90s, her networking project AHA:Activism-Hacking Artivism won the honorary mention for digital communities at Ars Electronica in 2007.
Marc Garrett is co-director and co-founder, with artist Ruth Catlow, of the Internet arts collectives and communities Furtherfield.org, Furthernoise.org, Netbehaviour.org, and is also co-founder and co-curator/director of Furtherfield Gallery in London. He has co-curated various contemporary Media Arts exhibitions, projects nationally and internationally. He is the co-editor of Artists Re:Thinking Games with Ruth Catlow and Corrado Morgana 2010. He is currently doing an Art history PhD at the University of London, Birkbeck College. 
This Disruption Network Lab is curated by Tatiana Bazzichelli in collaboration with Abandon Normal Devices for the Art of Bots. The event is delivered in partnership with venue partners Somerset House and media partners Furtherfield.
It is  is realised in the framework of Masters & Servers with support of Aksioma (SI)
Masters and Servers is a joint project by Aksioma (SI), Drugo more (HR), Abandon Normal Devices (UK), Link Art Center (IT) and d-i-n-a / The Influencers (ES). This project has been funded with support from the European Commission and the Arts Council England. This communication reflects the views only of the author, and the Commission cannot be held responsible for any use which may be made of the information contained therein.
Venue partner:
Media partner:

Part of and with support of:
Funded by: