AND Festival Film Programme 2013
AND Festival 2013's film programme looked at technological innovations in cinematography and the language of cinema to start a conversation about an artform that could resist boundaries and conventional definitions.
This included a sensory cinema strand featuring award winning documentary Leviathan by directors of the Harvard Sensory Film Lab alongside Soviet cinema pioneers, who developed stereoscopic techniques in the 1920; A new cinema atelier featuring award winning filmmakers Memo Atken and Robin McNichols and a new wave of punk, low-fi digital filmmaking with Rengaine and Away From the Keyboard, the timely story of Pirate Bay.
Sensory Film Strand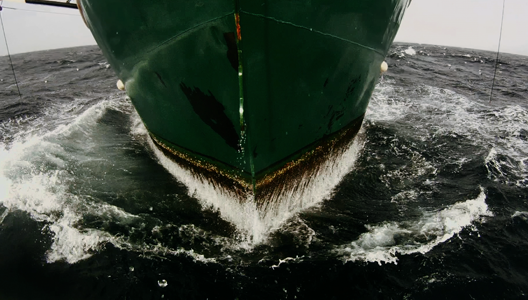 Leviathan
Dir. Lucien Castaing-Taylor, Verena Paravel / UK, USA, FR 2012 / 87 min / English / Cert. 15
One of the most highly anticipated films of the year and from the directors of Sweetgrass and Foreign Parts, Leviathan is a thrilling, immersive documentary that takes you deep inside the dangerous world of commercial fishing.
Set aboard a hulking fishing vessel as it navigates the treacherous waves off the New England coast – the very waters that once inspired Moby Dick – the film captures the harsh, unforgiving world of the fishermen in starkly haunting yet beautiful detail. Employing an arsenal of cameras that pass freely from film crew to ship crew, and swoop from below sea level to astonishing bird's-eye views, Leviathan is unlike anything you have ever seen: a purely visceral, cinematic experience.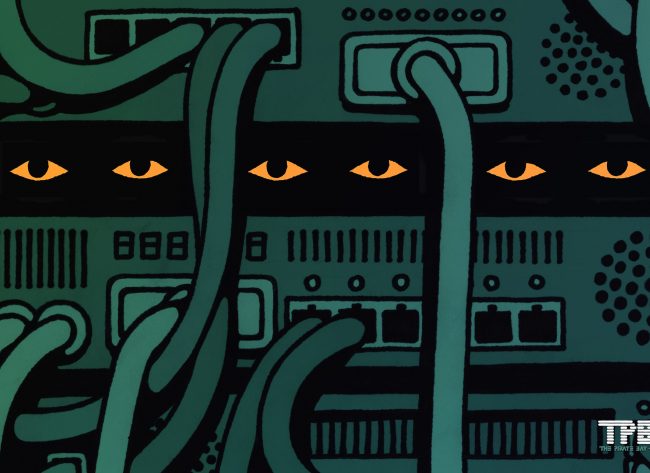 The Pirate Bay Away From The Keyboard
Dir. Simon Klose / Sweden / 2013 / 82 mins
Partially funded by Kickstarter where director Simon Klose raised more than $50,000 (£31,600), this documentary follows the hectic 2009 trial of Pirate Bay administrators Gottfrid Svartholm Warg, Fredrik Neij (pictured) and Peter Sunde.
Faced with a civil and criminal copyright case that pitted them against the Swedish government and the entertainment industry, the men were eventually given jail sentences and millions of dollars in fines for their work on the torrent-based site.
The director also encouraged fans to share and remix his movie however they like under a Creative Commons licence.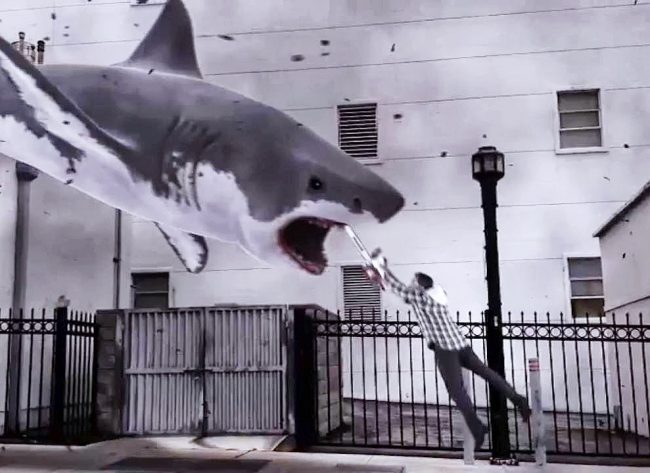 Sharknado
Dir. Anthony C. Ferrante / USA 2013 / 86 min / English / Cert. 15
Waterspouts. Killer sharks. Romance. Sharknado was the social media sensation of 2013, causing a 'tweetnado' of reactions when it first screened.
Commissioned by Syfy, written by Thunder Levin, starring Tara Reid, and hell-bent on taking global warming to its logical extreme, this late night screening asked viewers to leave their common sense at home and prepare for a B-movie so ridiculous that it not only turned a profit but spawned a sequel.
Life on Film
Stephen Fortune is an artist, journalist and regular contributor to Dazed and Confused. His tumblr Wetware Ontologies is a must-view compendium of technology's interaction with biology.
Specially for AND Festival 2013, Stephen scoured the archives, trawled the net and stayed up far too late in order to curate an intriguing collection which showcased living matter in a variety of mediations.
Life on Film spanned everything from microcinematography to supercomputer simulations, charting the ongoing complexities – as well as the possibilities and limits – of representing 'life'.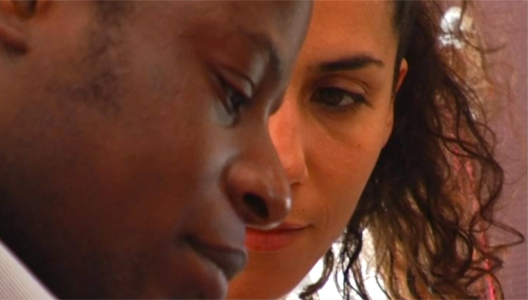 Rengaine
Dir. Rachid Djaïdani / FR 2012 / 85 min / French with English Subtitles / Cert. 18
Winner of the FIPRESCI award at the Quinzaine des Réalisateurs in Cannes, Rengaine (or Hold Back to English-speaking audiences) is the pinnacle of fearless, raw, no-budget digital filmmaking.
Director Rachid Djaïdani (boxing champion, novelist, actor, filmmaker) uses extreme close-ups, rapid editing and ultra-turbulent street-level camerawork for a topical and energetic variant of Romeo and Juliet.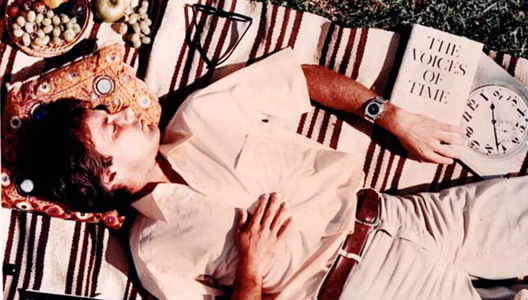 Scene and Unseen
Pictured: Still from Powers of Ten by Charles & Ray Eames.
Curated by internationally recognised artist and film-maker Mark Boulos, whose conceptual films and installations explore the dialectics of cinema.
Featuring:
Powers of Ten / Dir. Charles and Ray Eames
1977 / 9 min
Why Do Things Get in a Muddle? (Come on Petunia) / Dir. Gary Hill
1984 / 34 min
In Place of Capital / Dir. Zachary Formwalt
2009 / 25 min
Tango / Dir. Zbig Rybczynski
1979 / 9 min
Experiment Perilous
Marking the centenary of her birth, we honoured the work of Golden Age actress, inventor and Austro-American Hedy Lamarr. A beautiful, celebrated and sometimes controversial figure, she starred in numerous films with Spencer Tracy, James Stewart and Groucho Marx.
Her most important legacy though is still relatively unspoken of, she and friend George Antheil invented an early technique for spread spectrum communications and frequency hopping that became a constituent part of GPS, Wi-Fi and Bluetooth. Without Hedy Lamarr, we would not have these technologies.
This live cinema event was set in Liverpool Anglican Cathedral's ornate Lady Chapel, a space dedicated to women, where we screened one of her early films Experiment Perilous (PG), directed by Jacques Tourneur, together with short films and live music by Video Jam.
The Films & Bands
These are the short films that were screened alongside Experiment Perilous, accompanied by live soundtracks performed by a selection of excellent local talent (Ex-Easter Island Head, Horrid, Letters to Fiesta, Jonathan Herring) and explored themes such as innovation, technology and the private experiences of women:
The Time That Remains, Dir. Soda Jerk, 2012
The Internet is Handmade, Dir. Hannah & Amy Buckley, 2013
Baraka, Dir. Ron Fricke, 1992
Timbre, Dir. Kara Blake, 2005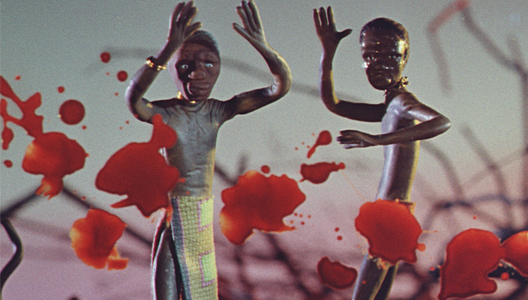 Soviet Animation 
From as early as the 1930s Soviet inventors developed pioneering stereoscopic projections, but with the collapse of the Soviet Union in 1991, the films they created are rarely seen. Gone too is the infrastructure needed to show these movies, special projectors and screens destroyed when old movie theatres were refurbished and turned into multiplexes. Not all is lost thankfully, allowing us to bring you this rare programme. The screening starts with a colour fragment from the very first stereoscopic film.
Curated by Birgit Beumers, Aberystwyth University and courtesy of the Russian State Film Archive, Gosfilmofond, NIKFI (Moscow), Nuku-Film (Estonia) and the Estonian Ministry of Culture.
Featuring:
The Land of Film, Dir. Aleksandr Andrievskii USSR, 1940 / 7 Mins  / Prod. Soiuzdetfilm
The Souvenir, Dir. Elbert Uganov USSR / 1977 / 10 Mins/ Prod. Nukufilm
When Men Sing, Dir. HeIno Pars USSR / 1979 / 23 Mins / Prod. Nukufilm
The Magic Lake, Dir Ivan Ivanov-vano, USSR / 1979 / 21 Mins / Prod. Soyuz Multfilm
The Scarecrow, Dir. Andres Tenrsaar, Aleksandr Melkumov, Estonia/Russia / 2007 /  5 Mins / Prod. Nukufilm & Nikl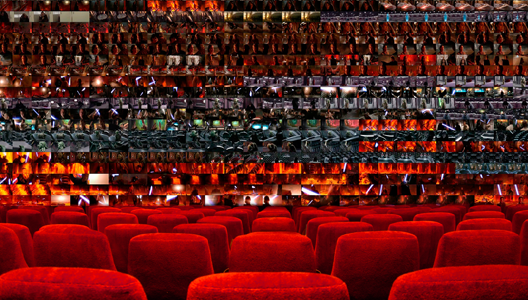 Cinemacity
Cinemacity is part cinema experiment, part participatory film project. The film was inspired by an open call for short written scenes drawing on people's personal, serendipitous and 'cinematic' experiences.
The premiere at AND Festival 2013 offered a second layer of participation by posing a question to the viewer: what if the film you are watching right now allows your instant participation? 
For more information, please visit cinemacity.org.uk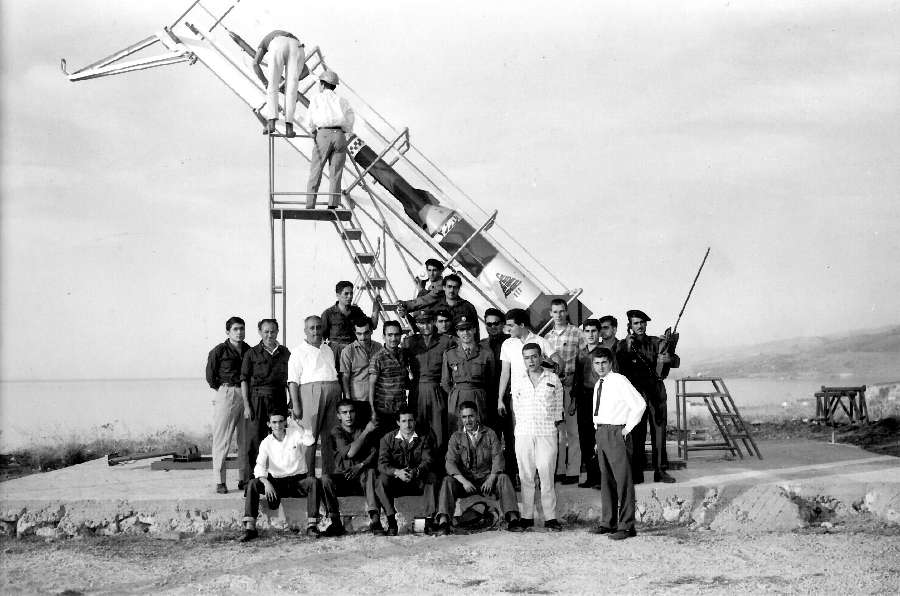 Lebanese Rocket Society plus Q&A
Dir. Khalil Joreign, Joana Hadjithomas / LBN, UAE, QAT / French, Arabic, English
Running time TBC / Cert. U

In the 1960s, Lebanon was the first Arab country to join the space race. Led by physics teacher Manoug Manougian, a small group of students from the University Haigazian began rocket tests with the dream of scientific discovery and exploration. Who were these young people? Why did they stop? And, most importantly, why all this was forgotten?
This documentary screening was followed by a Q&A with director Dir. Khalil Joreign and curator and writer Omar Kholeif.
Brought to you with support from Grants for the Arts, Arts Council
Pervert's Guide to Ideology
Dir. Sophie Fiennes / UK IE 2012 / English / 136 min / Cert. 15
We are responsible for our dreams. This is the ultimate lesson of psychoanalysis – and fiction cinema.
The makers of The Pervert's Guide To Cinema return with The Pervert's Guide To Ideology. Philosopher Slavoj Žižek (pictured) and filmmaker Sophie Fiennes use their interpretation of moving pictures to present a compelling cinematic journey into the heart of ideology – the dreams and beliefs that shape our common practices.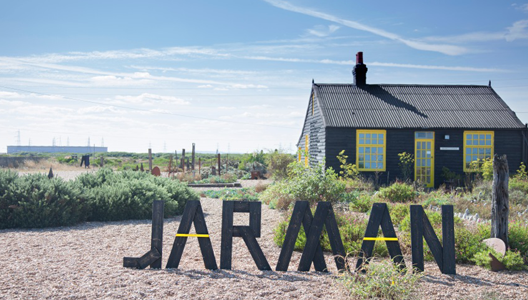 Jarman Awards Shorts
AND presented two events profiling the artists shortlisted for the 2013 Film London Jarman Award. Inspired by one of Britain's most innovative, esteemed and controversial artists of the late 20th century, Derek Jarman, the award recognises individual artist film-makers whose risk-taking work resists boundaries and conventional definition.
The shortlist comprises: Ed Atkins, Beatrice Gibson, Emma Hart, Rachel Maclean, Uriel Orlow, Charlotte Prodger, Hannah Sawtell, Grace Schwindt, John Smith and Jessica Warboys.
The first screening of short films was followed by a Q&A with shortlisted film-maker John Smith and Maggie Ellis, Head of the Film London Artists' Moving Image Network.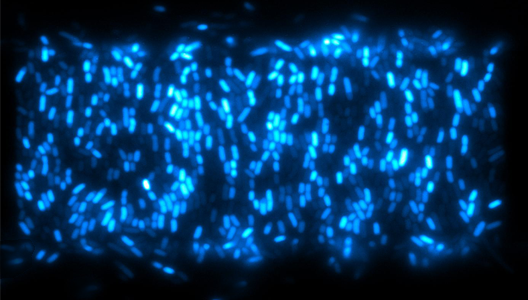 Event info:
Thu 3rd — Sat 5th Oct 2013
Useful links