James Ferraro / Nkisi + Guests / Listening to the Dark Evening Event
James Ferraro // The Deluge
Set in a nightmarish simulation of humanity – a Brueghelian underground – musician and critical futurist James Ferraro will create a preview of work in-progress for his first-ever groundbreaking "opera ", The Deluge. We follow an Artificial Intelligence (AI) as they try to understand human suffering and emotion. As the AI struggles to emulate what it means to be human, tensions arise between the clinical gaze of the machine and the imperfection of its emulation.
The Deluge is commissioned by Abandon Normal Devices and Transmediale as part of the New Networked Normal,and with the support of the Creative Europe programme of the European Union. NNN is a partnership project by Abandon Normal Devices (UK) with Centre de Cultura Contemporània de Barcelona (CCCB) (ES), The Influencers (ES), Transmediale (DE) and STRP (NL), that will explore art, technology and citizenship in the age of the Internet. This communication reflects the views only of the author, and the Commission cannot be held responsible for any use which may be made of the information contained therein.
Nkisi // The Dark Orchestra 
The Dark Orchestra is an immersive durational performance inviting audiences into an altered dream state and giving rise to astonishing experiences and otherworldly flights of the imagination in the dark and beyond.
Inspired by the cave as an entrance to the cosmic unconscious, the unknown and different dimensions, environments or states of mind, The Dark Orchestra will draw on multiple manifestations and mythologies of shadows in the state of the world. Inspired by W.E.B. Dubois' question, "How does it feel to be a problem? " and by ancient warrior Kongo cosmology ideas of dream awareness Nkisi imagines sound landscapes as dreams and as possible alternate realities.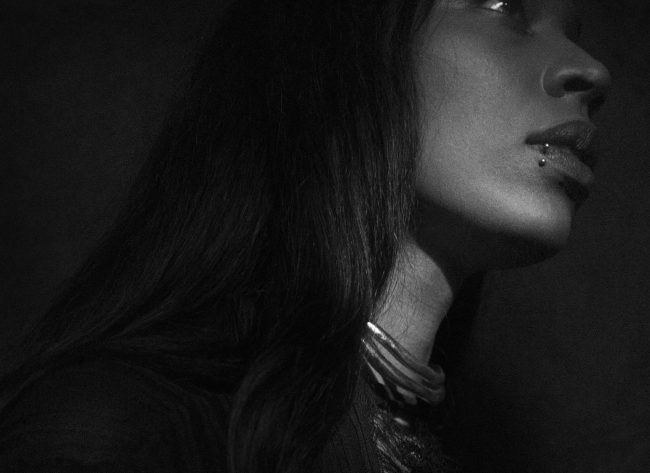 Listening to the Dark is a series of prodigious sonic experiments, explorations and expeditions that can be found deep under the earth in the subterranean bunkers of Peak Cavern.
Over the course of AND Festival 2017, a selection of stellar artists, musicians, electronic music producers and composers, have created a series of unique live performances and experiences, interactive digital installations, and interactive musical instruments, that will transport visitors across vast spatial and temporal dimensions.
Recommended for ages 14+
Booking: This is a paid, ticketed event which can be booked in advance. You can book this as an individual ticket, or to experience as much of the festival as possible, you can book this event as part of a Festival Pass. There is also a Listening to the Dark cave tour running daily in Peak Cavern.
Travel: This show is accessible by public transport from Sheffield and Manchester.  Last trains back from Hope are 11:13pm to Manchester and 11:07pm to Sheffield.
Access: For any access requirements please visit AND Festival's Access page for more information.
Event info:
Fri 22nd Sep 2017
@8pm-10.30pm, £15/£12 Concession,
Useful links