As the River Meets The Ocean
Thu 15 Jul 2021
As AND Festival closes, Creative Director Luke W Moody, reflects on this year's programme which emerged online, on docks and on waterways between 27 May – 11 July 2021.
A lasting image from this summer of AND Festival 2021 is the flicker of moving water; a momentary shift of a wave guiding the eye to a reflection of the changing world above or revealing opaque depths beneath the surface, submerged histories and toxic presents to shine a light upon.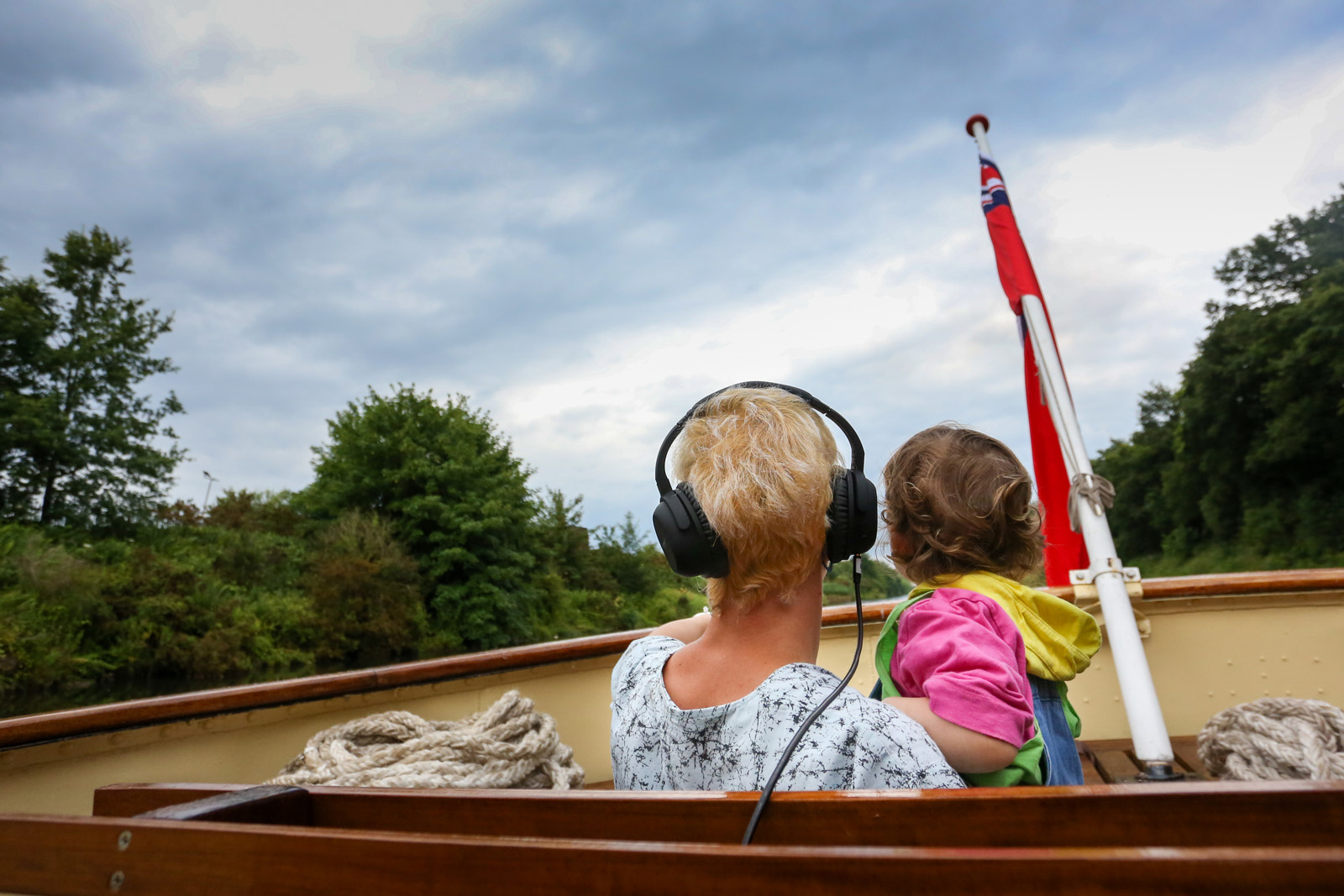 As we buoyantly immersed ourselves in art on pontoons, ferries, steamships, and online, a constant tide moved us. Fluid histories, liquid imaginations, a body of water from the source at the confluence of River Tame and River Goyt in Stockport near Manchester guided by natural and manmade banks down the River Mersey and Manchester Ship Canal passing estuaries flocked with herons, kingfishers and petrochemical plants.
After seven weeks we have come to the end of a flow, where this body of water connects to all others and we're deeply grateful to the artists, curators, technicians, and invaluable supporters and partners who worked with us. Thank you to the audiences who joined us, navigating a pandemic, shifting sediments and sentiments of 2020-2021.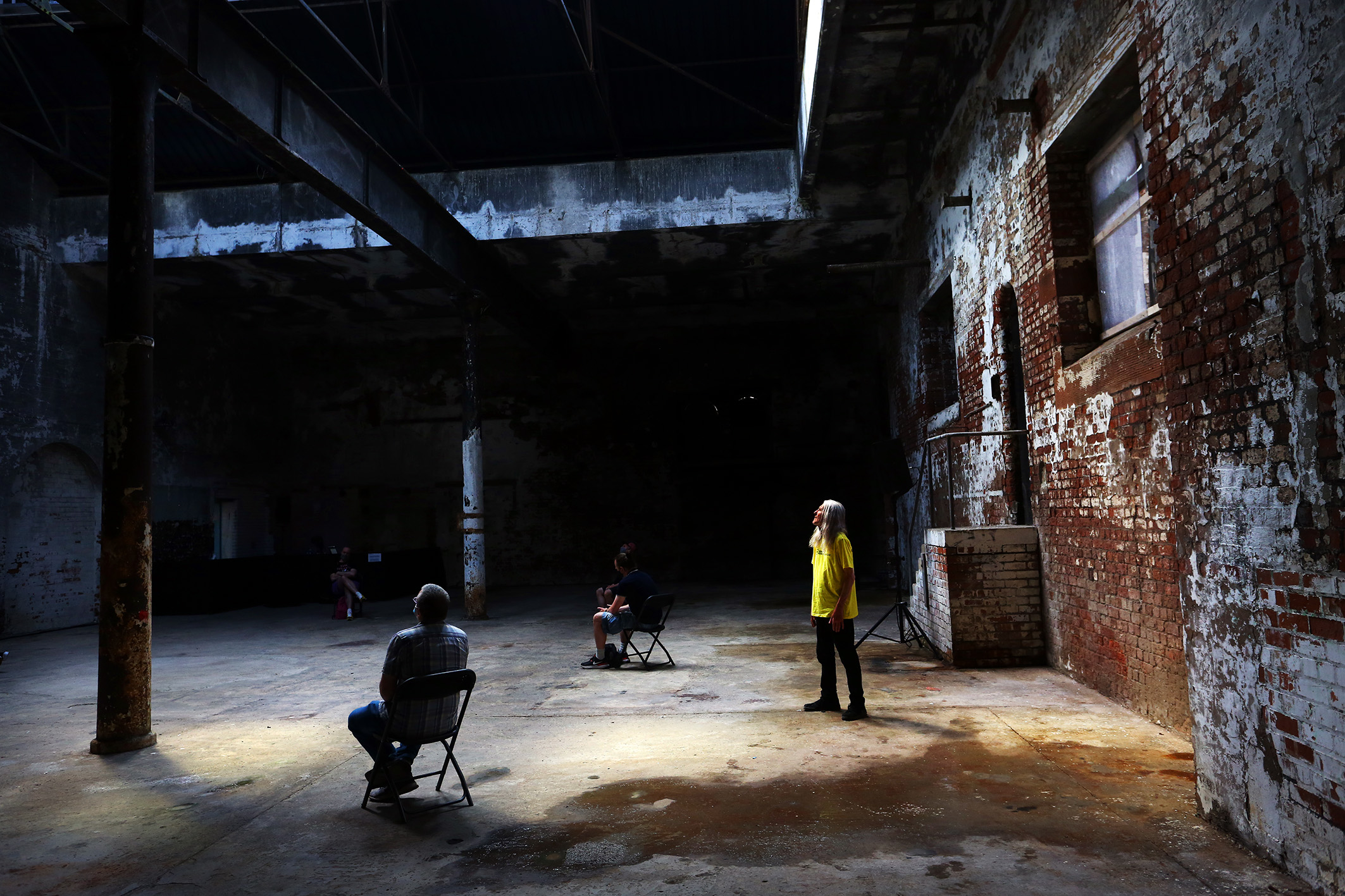 Over a series of weekends, the festival included bold experiments in civic architecture in the form of a floating laboratory, hosting conversations and workshops intended to question our care for the water systems surrounding us. Symbiotic relations and reveries were also present in augmented realities traversing the river Mersey, echoing and vibrating the interior of a hydraulic tower and through intimate sonic narratives of a canal touring cruise ship. In a landscape riddled with palimpsests; ruins and foundations of ideological ambitions, each newly commissioned work created a public space to rethink our relationship with networks of production, movement, ecology, histories and possible futures.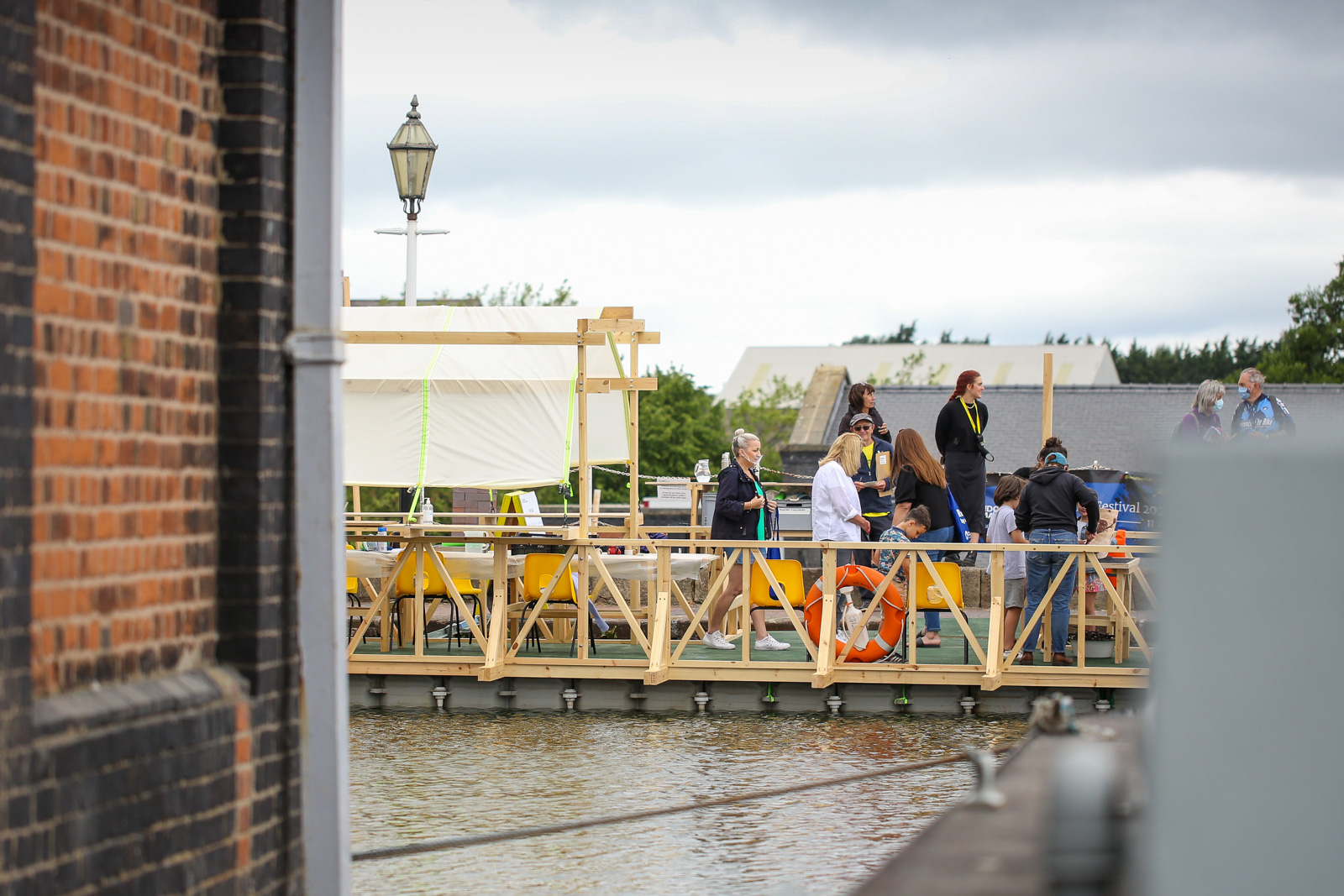 New cinema was present in this year's programme both online and with a return to IRL screenings. Over the first weekend of July, hosted by our friends at Bidston Observatory and Lighthouse, we screened new and cult classics such as Theo Anthony's visual essay on technologies of perception and oppression in All Light, Everywhere and in the shadow of the lighthouse with a horizon of oncoming cloud, John Carpenter's The Fog haunted the hill-scape we sat upon. Guest curated film programmes from Natasha Thembiso Ruwona, Matt Turner, Tendai John Mutambu and Angela Chan wove tangents and parallels through the summer's online programme, with new cinema of the poetic and political including works by Cairo Clarke, Peter Spanjer, Larry Achiampong, Simon Liu and many more.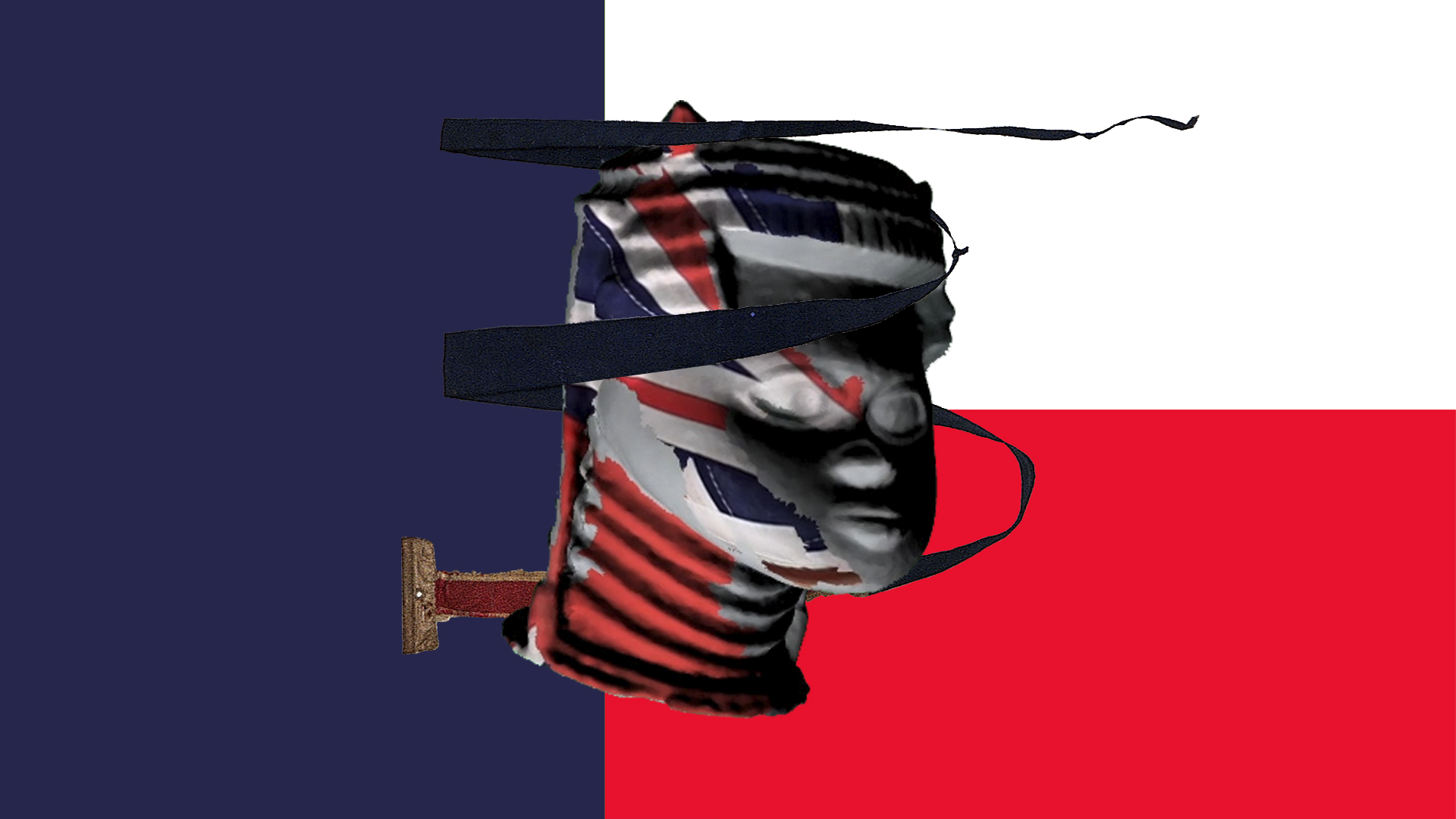 The two central online commissions of this year's festival One-Fifth of the Earth's Surface and Toxicity's Reach remain live and resonant, available to experience over the next year after the closing of the festival. Our programme of talks: Resurface: a space for questioning our collective futures, through a series of case studies and dialogues on future ecologies of art and new cinema, looking at how we work together to reshape the future of art, and Deeper: a series of in-depth conversations with artists presenting work elsewhere within the festival, about their ways of thinking and making, continue to be available via the Abandon Normal Devices YouTube and video channels.
Thank you for joining us for this year's festival, and onwards, we'll see you again in another landscape in another time to come.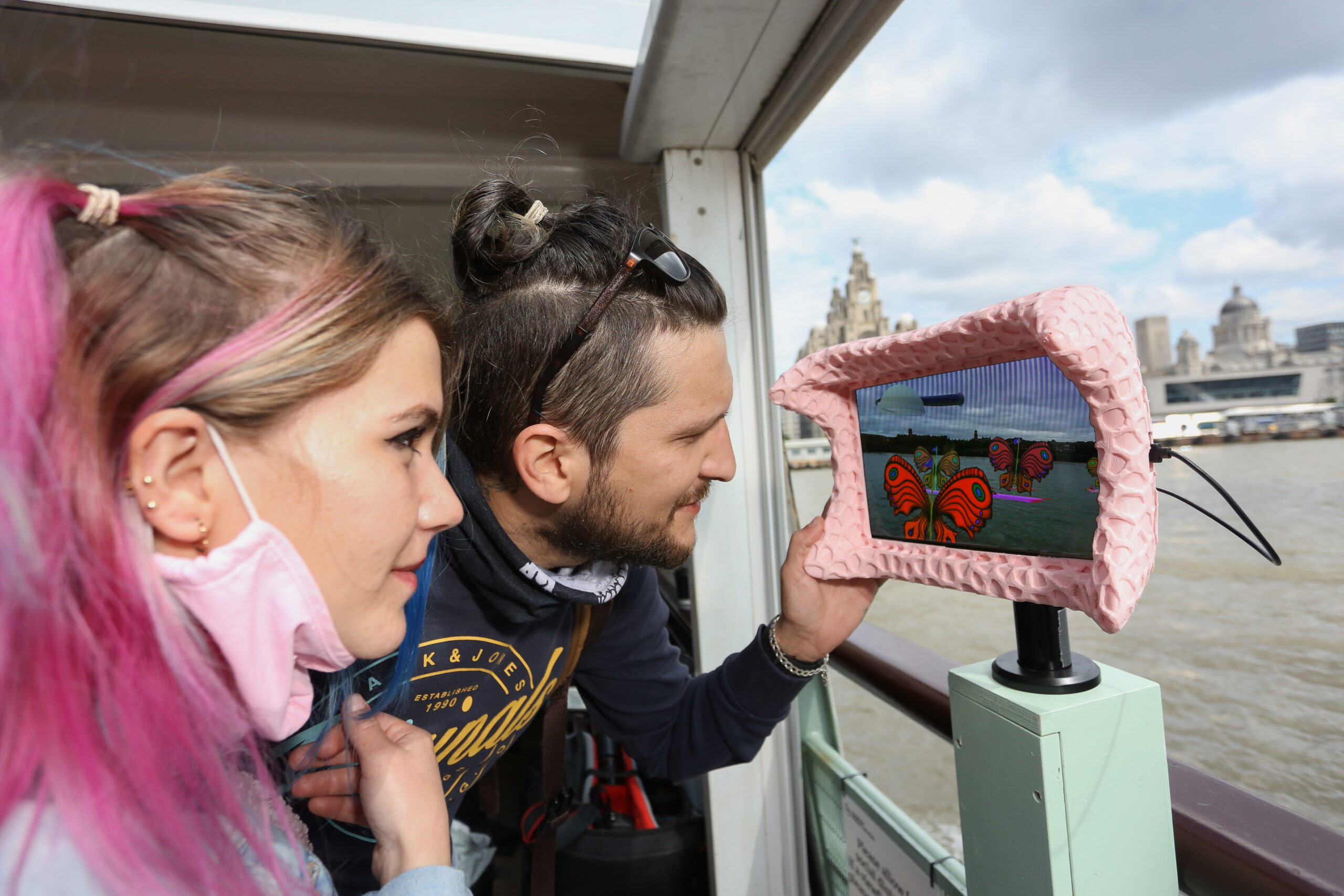 #AND21
Images top to bottom: Header: The Blue Violet River by Anita Fontaine onboard Mersey Ferries; By the Sound of Things by Kate Davies on board the Daniel Adamson; Does Spring Hides its Joy by Kali Malone at the Hydraulic Tower; WetLab by public works and Assembly at National Waterways Museum; One-Fifth of the Earth's Surface by Hakeem Adam and Maxwell Mutanda; The Blue Violet River by Anita Fontaine onboard Mersey Ferries. Photographs by Chris Foster, stills courtesy of the artists.
AND Festival 2021 was supported using public funding by Arts Council England with additional support from British Council, Culture Warrington, Creative Industries Fund Netherlands, The Space, Film Hub North (National Lottery funding from BFI Film Audience Network) and in collaboration with Wirral Borough Council.
Programme partners British Library, Canal & River Trust, Culture Liverpool, Maritime Digital Hub, Merseytravel, The Daniel Adamson Preservation Society, Portico: Portsmouth's Cargo Terminal, Super Slow Way, Wigan Council and York Mediale.
Recent Journals
Other Journals
2023

2022

2021

2020

2019

2018

2017

2016

2015

2014

2013

2012

2011