Mobile Republic touring jobs – updated
Tue 23 Jul 2013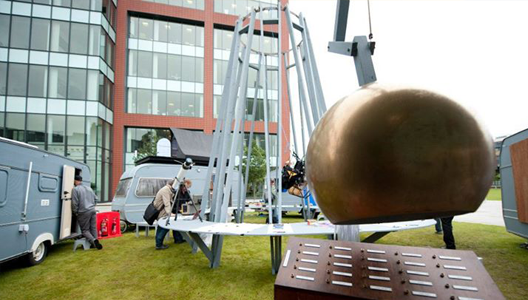 Update: Recruitment for Mobile Republic is now closed. We're keeping this page up for reference only. Other opportunities can be found here.
Original post:
Mobile Republic is a touring project originally commissioned by Abandon Normal Devices in 2012, a convoy of interactive caravans radically remodeled and re-imagined by artists, architects and activists. When in situ the caravans group together in a wagon circle, creating a central 'big-top' which features an artist's studio, performance space and an indoor/outdoor cinema.
From 12 – 14 September this year, Mobile Republic is heading out on the road again to visit the CultureTECH festival in Derry-Londonderry, Northern Ireland. The event forms part of Derry-Londonderry's City of Culture celebrations.
AND is seeking a Touring Producer and a minimum of three crew to support the delivery and production of this exciting project. The roles will involve transporting the caravans, install and deinstall, and (while the project is live) working with artists and other AND staff to engage audiences in the artworks.
Our touring roles will need you to be available from 10 – 16 September 2013 and in possession of a full cleaning driving licence. Please see the documents below for the additional requirements of each role.
1. Touring Producer information pack
2. Touring Crew information pack
Additional Links
Recent Journals
Other Journals
2023

2022

2021

2020

2019

2018

2017

2016

2015

2014

2013

2012

2011