About COSMOS 2019 residency
For COSMOS 2019, we were delighted to have Julie Freeman as third artist in residence. Freeman collaborated with Jodrell Bank astrophysicists to develop a new immersive audio-visual experience, showcased during bluedot festival.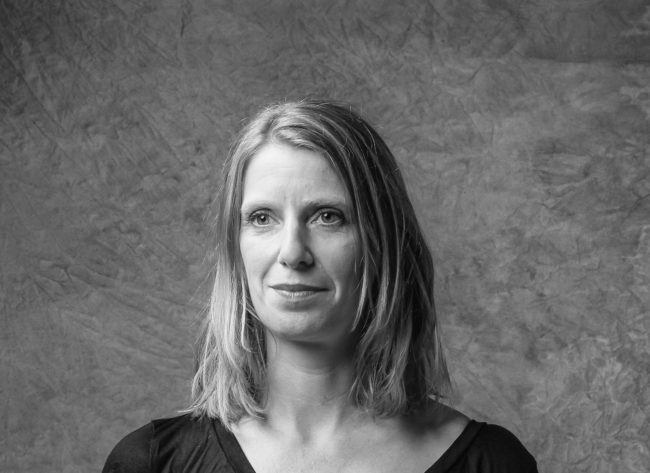 Photo: Bret Hartman/TED
Bringing together Jodrell Bank Observatory's world leading research and LiDAR scans of this iconic heritage site, Freeman developed a creative virtual reality experience that made visible the invisible data received by the Lovell Telescope. Audiences stepped into a world of visual and sonic celestial data flows, truly immersing them in this astronomical location.
Now in its third year, COSMOS is a collaboration between The University of Manchester's Jodrell Bank Observatory, Abandon Normal Devices and Cheshire East Council as part of SHIFT. Scheduled to take place annually, COSMOS invites an international artist to create a newly commissioned work through a residency at Jodrell Bank Centre for Astrophysics.  It offers a unique opportunity for artists and scientists to experiment with data collected by the Lovell Telescope and gain new perspectives on the observatory's research.
For 2019, we are delighted COSMOS Immersive was selected to be part of CreativeXR, the industry-leading immersive content accelerator programme with Digital Catapult and Arts Council England. The CreativeXR programme provides an exciting new opportunity for COSMOS partners to explore ways of creatively visualising deep space data within immersive technology and engage audiences in the knowledge gathered about deep space at this unique Unesco world heritage nominated site.
Previous COSMOS commissions have included artworks projection mapped onto the Lovell Telescope: Celestial Frequencies by Daito Manabe+Rhizomatiks Research, a ground breaking data-driven audio-visual work using a mixture of deep space data collected on-site in real-time; and Hidden in Plain Sight by Addie Wagenknecht, playing with the notion of access to data and how infrastructure is designed to be ignored.
Track our journey #COSMOS19
COSMOS is a flagship international artists commission and residency for the Lovell Telescope. Produced by Abandon Normal Devices, commissioned by Jodrell Bank Observatory, Abandon Normal Devices and Cheshire East Council as part of SHIFT. Supported by University of Manchester, bluedot, Arup, Kuva, with public funds from Arts Council England (ACE) and CreativeXR, a joint collaboration between Digital Catapult and ACE.