COSMOS
A flagship international art-science residency exploring deep space.
Now in its third year, COSMOS is a collaboration with The University of Manchester's Jodrell Bank Observatory, Cheshire East Council as part of SHIFT and Abandon Normal Devices, that launched in July 2017. Scheduled to take place each summer, COSMOS invites an international artist to create a new work developed for Lovell Telescope, showcased during bluedot festival.
The commission includes a residency at Jodrell Bank Centre for Astrophysics, enabling artists to collaborate with scientists and researchers, experiment with data collected by the Lovell Telescope and others, and gain a new perspective on the observatory's research. It offers artists and scientists a unique, new opportunity to connect and to visualise the knowledge gathered about deep space.
For COSMOS 2019, we were delighted to have Julie Freeman as third artist in residence. Freeman collaborated with Jodrell Bank astrophysicists to develop a new immersive audio-visual experience. A proof of concept for I̶n̛t͘e͟rf̕e̢ren̵ce was premiered at Bluedot Festival 19 – 21 July 2019.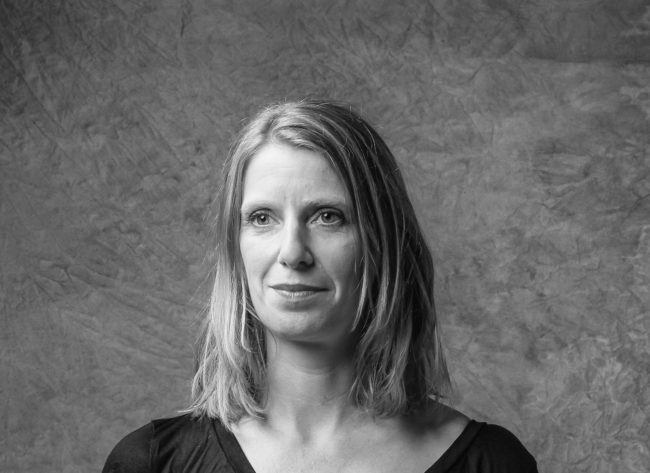 Photo: Bret Hartman/TED
Previously, we invited award winning Tokyo-based Media Artist, DJ and Programmer, Daito Manabe and Rhizomatiks Research as the first artist to be selected for COSMOS' residency programme. Manabe's work Celestial Frequencies premiered during bluedot festival in July 2017.
Austrian based American artist Addie Wagenknecht was then our selected COSMOS artist for 2018, creating the work Hidden in Plain Sight inspired by the aesthetic of dazzle ship camouflage.
COSMOS is a flagship international artists commission and residency for the Lovell Telescope. Produced by Abandon Normal Devices, commissioned by Jodrell Bank Observatory, Abandon Normal Devices and Cheshire East Council as part of SHIFT. Supported by University of Manchester, bluedot, Arup, Kuva, with public funds from Arts Council England (ACE) and CreativeXR, a joint collaboration between Digital Catapult and ACE.