AND Echoes: Mike Stubbs
Tue 27 Oct 2020
Reflecting on festivals and events gone by and celebrating the brilliant individuals who make these extraordinary moments happen. In the seventh of our series of blogs, we invite AND's Trustee Mike Stubbs, to recall his most memorable Abandon Normal Devices moment. 
Mike reflects on War Veteran Vehicle by Krzysztof Wodiczko, which premiered as part of the inaugural AND Festival in Liverpool in 2009. Wodickzo worked with men and women from the North West who experienced active duty in the armed forces and projected their reflections and stories of combat on iconic sites in the city. War Veteran Vehicle's aim was to foster a better understanding of the impact of social reintegration on veterans and their families following their return, and to lessen feelings of isolation held by those struggling with aftermath of combat.
War Veteran Vehicle by Krzysztof Wodiczko made such an impact. When Krzysztof proposed this work we sought support from local veterans' mental health organisation Combat Stress and developed relations with local returned soldiers. The collaborating soldiers identified and helped source an X-army military Land Rover, similar to those that they had driven in Iraq. The gun turret was removed and replaced with a video projector and a suitable generator which would power the 'guerilla' projections across Liverpool over a week in September 2009, as part of the first AND festival. 
The vehicle would ominously set up at significant civic and religious buildings, such as the Metropolitan Cathedral, then project the Veterans' stories with a machine gun like sound and image display, bringing the unspoken into the public realm. Seeing the vehicle move through the city, arrive and project these intimate and often distressing stories, stopped people in their tracks and led to many conversations with bystanders who wanted to question or share their own related stories. 
For me this was the essence of Abandon Normal Devices: performative, public, innovative (in its truest sense) and disruptive. Not only was the final artwork challenging, but the process of setting up the collaboration initially between, the artist, AND, FACT team and Combat Stress would lead to a slower burning, deeper and equally important project: Veterans in Practice.
This collaboration would continue for more than five years and involve further returned soldiers and a set of relationships between arts organisations not seen often. This too had difficulty and risk, but I believe the overall benefits of learning and cultural exchange were exemplary. And would also lead to a retrospective show involving some of the original group who became friends with Krzysztof when he returned to Liverpool, as part of the 2016 Liverpool Biennale.
War Veteran Vehicle was presented at AND Festival 2009 and supported by Polska Year 2009 and Adam Mickiewicz Institute.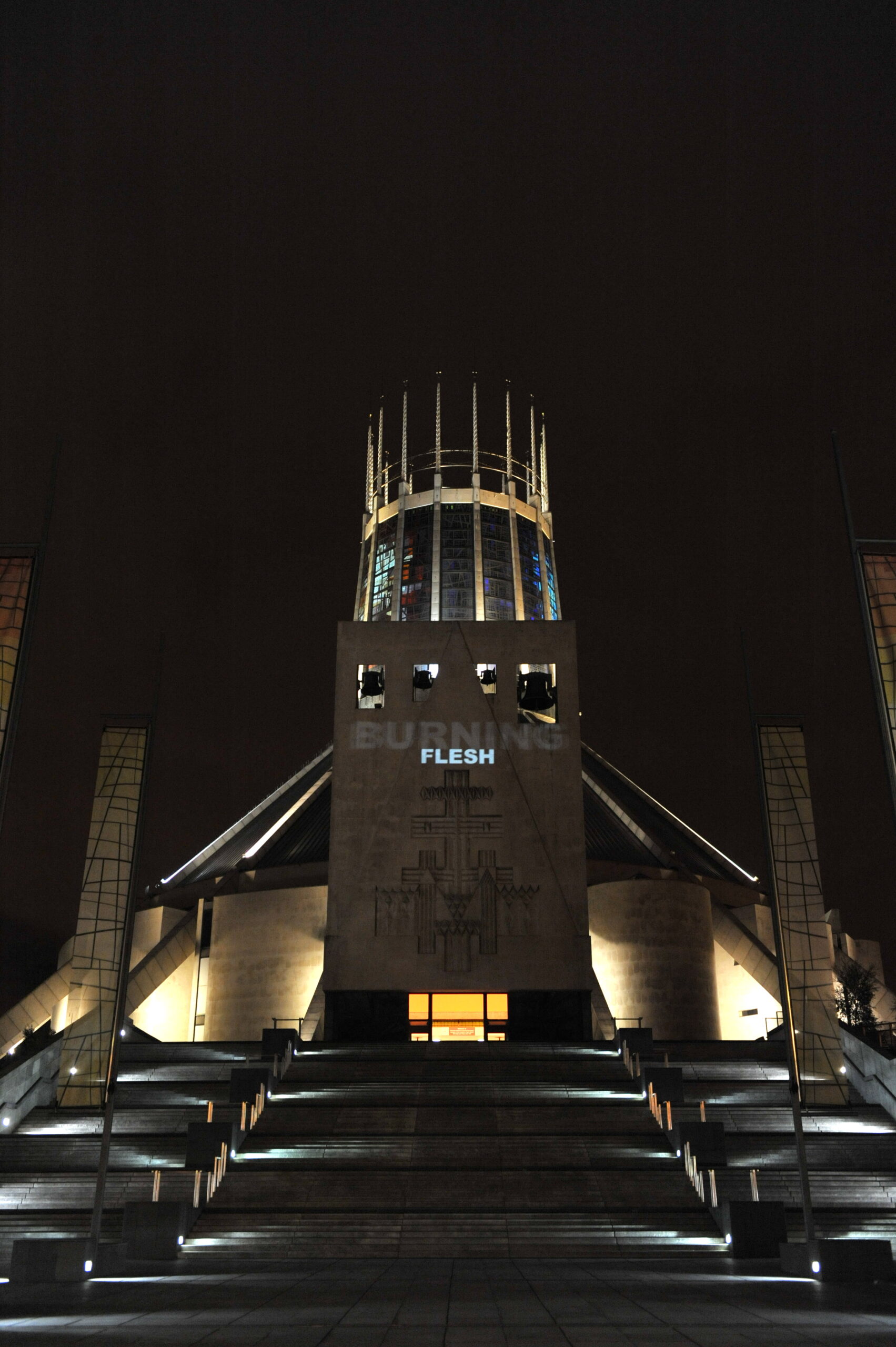 Mike Stubbs is a curator/director and filmmaker based in Liverpool. For 11 years he was the Director/CEO of FACT, Liverpool and was co-founder of AND as part of partnership between FACT, Cornerhouse and folly. Mike has commissioned and produced over 350 exhibition programmes including White Noise for ACMI, Melbourne, the Nam June Paik retrospective with Tate Liverpool and Kunst Palace, Dusseldorf, Agnes Varda for Liverpool Biennale, Pipilotti Rist and Sk-Interfaces at FACT as part of European Culture 2008, the exhibition Strata, for York Art Gallery and Museum of Contemporary Art, Panama.
Recent Journals
Other Journals
2023

2022

2021

2020

2019

2018

2017

2016

2015

2014

2013

2012

2011