AND Echoes: Jonathan May
Fri 22 May 2020
As the 9th edition of AND Festival has paused, we are reflecting on festivals gone by and celebrating the brilliant individuals who make these extraordinary moments and commissions happen.

In the first of a series of blogs from the AND team that dive into our archive recalling their most memorable and inspiring artworks, Jonathan May introduces his favourite projects and some that, regrettably, passed him by. Jonathan was AND's Director (maternity cover) between July 2019 to May 2020 and it seems fitting that as we bid him farewell this month, we begin the series with him. 
The thing I love most about festivals is their power to conjure mythic stories. My favourite festivals invite you to travel off the beaten track and into the edgelands of your comfort zone. I often think of creating festivals as a kind of myth-making, and I can think of few festivals that myth-make as well as AND. So when I'm asked to recall AND projects that really stick with me, I could talk about AND 2015's seminal Marshmallow Laser Feast commission In the Eyes of the Animal, or AND 2017's staggering staging of Daan Roosegaarde's Waterlicht in Winnats Pass – but instead I find myself drawn to recount AND projects of the more mythic variety. Projects I never got to see; that I heard rumours of or have cursed myself for missing.
There was the blue rope of 2011 that led you alone through a stroboscopic, psychedelic architecture of pure light. Or there were the (now oddly prescient) Workshops in People's Homes, where the kitchen table-tops and comfy armchairs of Cumbrian residents became hubs for creative work (sound familiar?). There was the terrifying descent through the "bottomless pit" of Speedwell Cavern, complete with haptic backpacks and lozenges that tasted of fear itself. And there was the phone call where an artist asked you to describe a room (the one you were in, or from your past, or spontaneously conjured from imagination), and a week later, a painting of this room would arrive at your door.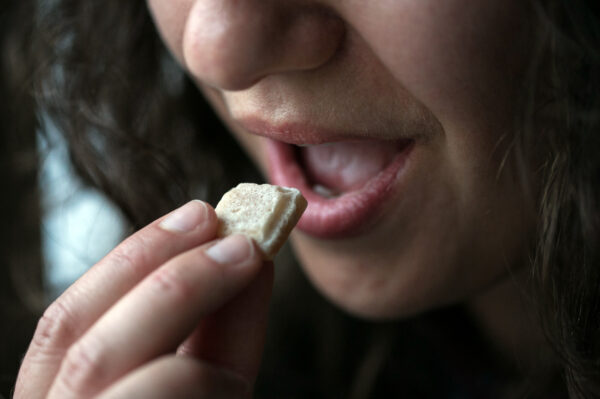 My favourite artistic experiences always leave me stunned, stripping away the thin veil of comfort or reference, and more often than not, asking WTF was that?!? What I love more than anything about AND projects are these mythic qualities, that turns your expectations inside out and challenge the lie that is normality.
 Jonathan is very proud to support the work of Live Art Development Agency and Strike a Light as a Trustee, is a Clore Fellow and has been an arts programmer at British Council since 2015 working in the Americas and South Asia, and is currently reconsidering what all of that means in the context of a global pandemic. He's also become a dad recently, which is fun.

Recent Journals
Other Journals
2023

2022

2021

2020

2019

2018

2017

2016

2015

2014

2013

2012

2011